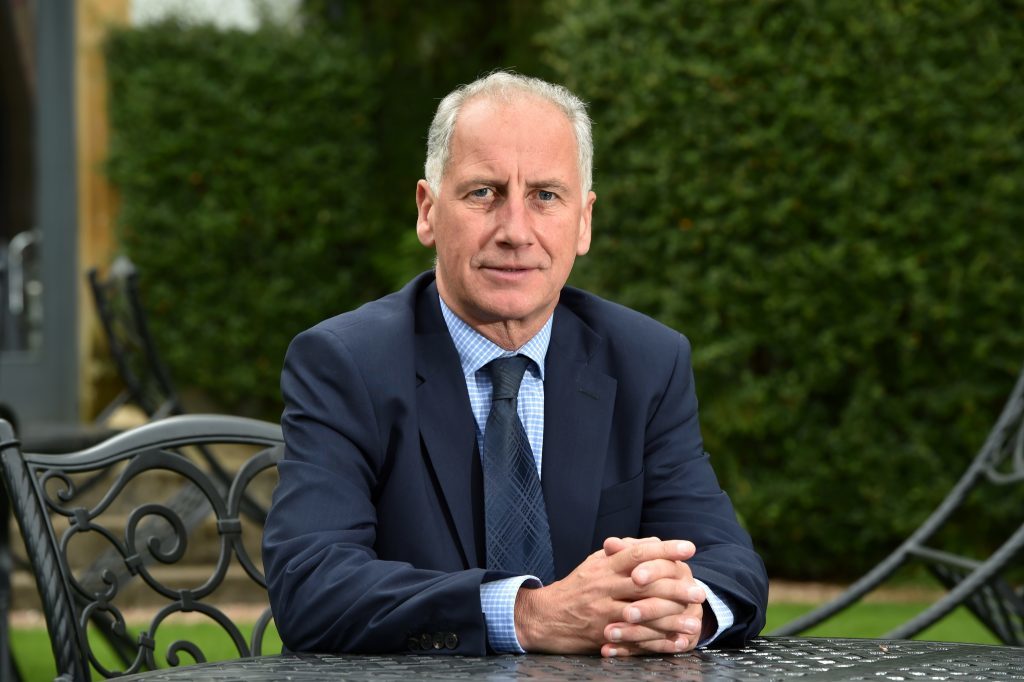 Later today, with my colleagues Neil Gordon, Subsea UK Chief Executive and Stuart Payne, Director of HR and Supply Chain at the Oil & Gas Authority (OGA), I'll provide evidence to the Scottish Affairs Committee in Westminster on a proposed sector deal.
Published in November 2017, the UK Government's Industrial Strategy invites UK industries to bring forward sector deals – strategic partnerships between Government and business, designed to drive productivity, employment, innovation and skills.
For the offshore oil and gas industry – with more than five decades of ingenuity, innovation and expertise behind us – this presents a great opportunity to develop an ambitious sector deal with Government that builds a UK offshore supply chain fit for the future.
Submitted to Government in March 2018, our sector deal is designed to strengthen the long-standing partnership between the UK Government and the oil and gas industry, which was reinvigorated following the 2014 UKCS Maximising Economic Recovery (MER UK) Review.
Focused on upstream operations, this partnership has set the long-term strategic priorities for the sector, working with Oil & Gas UK. It has created an attractive fiscal regime, a new regulator and technology centre, and delivered some strong results during a difficult period.
We must now focus on the opportunities for our multi-sector offshore supply chain.
This sector deal proposes investing in our supply chain to increase competitive advantage, not only to deliver value for UKCS investors and maximise economic recovery, but to compete for additional value from international markets and diversification longer term.
Vision 2035 shows that producing an additional 3 to 4bn barrels and doubling our global oil field services market share could generate £290bn more revenue for the UK by 2035. This would take the total estimated UKCS revenue to £920bn by 2035.
Innovation is at the heart of this proposal. It is critical that we transform our approach to thrive in the future; harnessing the power of technology to increase productivity and innovating to play a central role in the energy transition.
Following extensive engagement across oil and gas and wider sectors, our deal proposes co-investment from Government, industry and academia to create three hubs focused on transformational technology, underwater innovation and decommissioning.
The transformational technology hub would be established within the successful Oil & Gas Technology Centre (OGTC), working with industry partners to develop technologies to support lower carbon operations and increased automation.
The National Underwater Hub would leverage the collective strengths of the UK's underwater industries – tidal, wave, wind, aquaculture, defence, mining, subsea oil and gas and marine science – with a focused strategy targeting an additional c.£75bn of value for the UK.
The development of the National Decommissioning Centre is already underway with the OGTC and the University of Aberdeen working in partnership with the industry to tackle decommissioning challenges. It is scheduled to open in late 2018, which is great news.
Situated in North-East Scotland, all three hubs will connect academic institutions, research facilities and industrial partners across the UK, bringing together the best ideas and people to drive productivity and investment.
Without this deal – or a similar focused intervention – we will not deliver Vision 2035. We will not achieve the full potential of MER UK or the additional supply chain value from increased production. Nor the significant additional value from growth in international markets.
We could also miss the opportunity to transform our industry for the low carbon economy and fail to harness the full potential of the digital revolution.
Producing the remaining barrels of oil and gas from the UKCS will require further innovation.
We should embrace the opportunity to transform, learn from other sectors and build on the successful relationship between the industry, the Government and the OGA.
I believe these three hubs can be the next step towards achieving Vision 2035 – delivering additional resources and creating an even stronger UK supply chain.
Trevor Garlick is industry champion for the Offshore Oil & Gas Sector Deal