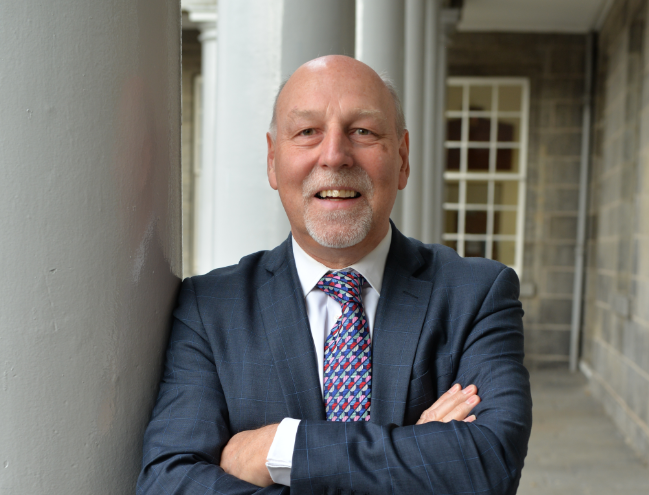 Passionate about growing talent, and with almost four decades of leadership experience, I like to think I know a thing or two about start-ups.
However, when I was asked to head up the new Elevator and Scottish Enterprise programme, Grey Matters, I could never have foreseen what a success it would be.
Of the 60 participants – we call them founders – that have been welcomed through the doors, we now have a total of 8 scalable businesses which each have the power to make huge waves across the global energy industry.
Based Elevator's Centre of Entrepreneurship in Bridge of Don, Aberdeen, Grey Matters was first piloted in early 2017. We are now recruiting for our third cohort, with the aim of driving the future of energy in Scotland by bringing together the experience and knowledge of ambitious individuals facing redundancy from the oil and gas sector, supporting them to come together as teams to create high growth businesses.
The next group will take part in idea generation, innovation and start up workshops – using key principles and insights, developed by an expert team of speakers, facilitators and guests.
None of the founders need to come with an idea, but by the end of the 16 weeks the intention is for them to leave with a well-developed proposition, customers who are keen to buy into the idea and potential investors.
This might all sound hugely ambitious, and I'm sure many of our past founders would agree that when they first signed up, they too had their doubts. However, these same Grey Matters alumni would also go on to tell of you of their successes since finishing the programme, and the fact that many of them now head up new and exciting start-up businesses.
The strength of Grey Matters is the people in the room. Grey Matters is founded on the well recognised principal that businesses created with multiple founders with complementary skills have a greater chance of success, more quickly, than single founded businesses. The strength is in the different capabilities and experience that each of those founders can bring to the table.
Imagine it like a game of Trivial Pursuit. You can't win the game with only yellow pieces. You win the game by having a pie of each colour in your counter. If you have a mixed group of talented and experienced people and bring them together around an idea, it's immensely more powerful and much more resourceful.
This is the 'not-so-well-kept-secret' to the success of the programme. Grey Matters targets hard working professionals, with a drive and passion to solve problems. Although looking for energy experts, this is no way exclusive to engineers but open to marketeers, finance managers, business developers, indeed anyone that has a skill and ambition to drive an innovative idea forward.
Importantly, we're looking for commitment from participants. Asking people – some of whom are still looking for work – to take 16 weeks out of their life to push themselves in new ways is no small thing, but one that we have shown to be wholly worthwhile.
Looking at the past two programmes and the businesses that have been founded during and since then speaks for itself. In addition, at the end of the Grey Matters programme founders may also have the opportunity to pitch to the forthcoming TechX accelerator programme.  Run by OGTC, TechX provides superb follow-on support to the newly formed businesses and, if they are successful, the chance of securing funding up to £100,000.
So, if you think you have what it takes to be part of a programme that could change your life, have a skill-set that could be applied to kick-start an idea, and if you want to be part of a supportive and ambitious group that puts innovation and new businessiness creation first, you'd be most welcome at our information evening this month to find out more.
The programme will start on Thursday, November 15 and will consist of two 'curriculum' days per week (Thursdays and Fridays) with additional tasks outwith these days that will be require to be completed.
If you have any questions about Grey Matters, please contact Karen Clark by email at Karenc@elevatoruk.com or call 07824 504 387, or register for the information session on Wednesday, September 26 by visiting https://bit.ly/2N4Pt87
Recommended for you

Weaknesses, what weaknesses?