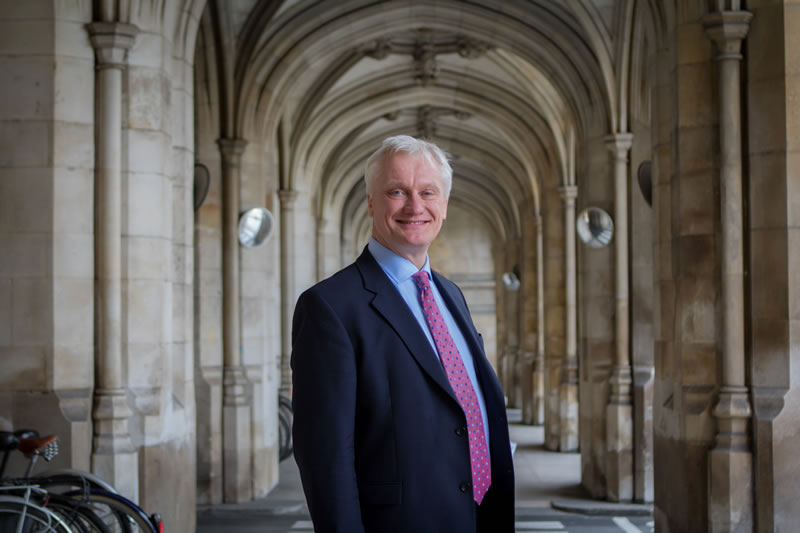 Opinion by Graham Stuart
UK minister for investment
The global energy sector is evolving, and foreign direct investment is helping the UK to lead the way.
Last year, the UK's energy industry contributed close to 3% of GDP and accounted for 181,000 jobs. And for the last 14 years, investment into the UK's energy sector has been on the rise, reaching £18.7 billion in 2017.
Britain has prioritised its energy evolution, creating an economy that grows cleanly, supported by a low carbon energy system and an efficient use of resources. In 2017, approximately half of our electricity came from low carbon sources – which is twice as much as in 2010.
In addition, we have developed world leading expertise in technologies such as low carbon vehicles and electric motors, and we are a global leader in green finance. Furthermore, the UK has the most offshore wind generation in the world, with around 40 per cent of the world's total installed capacity.
This commitment to clean growth and innovation has always been well received by the international investment community and provides significant opportunities for FDI into our energy industry. However, there is still much more to do, and that's why today I'm excited for the Department for International Trade to launch its brand new Energy Investment Portfolio, showcasing our energy investment offer to the world.
The UK is already Europe's top destination for FDI. This portfolio, with more than £5bn worth of projects across all four corners of the UK, will only help to cement that status.  More importantly, it will make the most of British innovation and technology to build an energy market for the future, with widespread benefits for the environment and lower energy costs for British families.
Take for example the CoGen Waste to Energy Plant in Cardiff, which will use proven advanced gasification technology to generate energy from waste. Then there is the Aberdeen Hydrogen Infrastructure development programme, which will use energy efficient technology to reduce its costs for consumers and make it comparable in price to other alternatives. Across the UK, the £1 billion Gridserve Electric Vehicle Forecourt Network project looks to build a national network of electric vehicle forecourts and has the potential to generate excellent revenue streams for potential investors from a range of sources.
This is just the start though – the Infrastructure and Projects Authority forecasts the UK has over £57 billion worth of energy investment projects in the pipeline between now and 2021.
I have already seen the huge benefits that foreign investment can bring to the UK's energy sector. Eon's Humber Gateway offshore windfarm in my constituency in Holderness provides enough electricity for around 170,000 homes. Billions are now being invested in wind turbine manufacture and installation, creating thousands of jobs and reducing energy costs. There's no reason why we can't replicate this success story across the country.
Energy is an industry in which we are global leaders. It is an industry which provides opportunity for innovation, and it is an industry from which we already start from a position of strength. The projects in this Portfolio demonstrate how foreign investment will help the UK build on those foundations, providing us with energy sector well-equipped for the future's demands.
Recommended for you
X

European Court ruling not a risk to power supplies, minister says