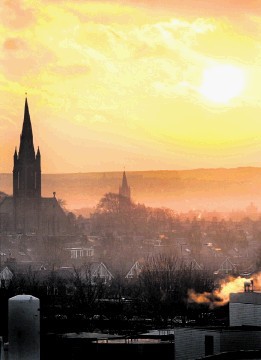 MORE than ever before corporate corruption scandals are making the headlines.
As the storm arising out of the News of the World phone-hacking episode brews, we are reminded of the devastating effect of corrupt practices – or even the perception of such practices – on the reputations of businesses on a global scale, not to mention the victims of those actions.
So now is perhaps a good time to reflect on corruption risks in oil and gas and the challenges posed by the UK Bribery Act, which came into force earlier this month.
The statistics make alarming reading. According to Transparency International's "Bribe Payers Index", oil and gas is perceived to be one of the most corrupt industries and a recent Ernst and Young survey found that, of 118 US Foreign Corrupt Practices Act cases, oil and gas accounted for 18% of all bribery prosecutions – higher than any other sector.
That the sector is so prone to corruption is not because it is somehow intrinsically more corrupt than other sectors, but because transactions are typically high value, multilayered and involve significant dealings with foreign public officials globally, and sometimes in jurisdictions with poor anti-corruption track records.
On the other hand, for an industry that has over many years developed sophisticated anti-bribery and corruption compliance programmes, with many companies leading the way via zero tolerance programmes, it is disappointing that others have been embroiled in corruption cases.
The Bribery Act creates a new strict liability criminal offence for any UK corporate (or any foreign corporate that carries on all or part of its business in the UK) where someone performing services on its behalf, anywhere in the world, commits an act of bribery in the obtaining or retaining of business or a business advantage.
There is a defence where the corporate can show that it had in place "adequate procedures" designed to prevent bribery from occurring on its behalf. It would be negligent for boards of corporates covered by the act not to take steps to ensure their corporate governance measures will pass this test.
Therefore, there have recently been intense efforts by many companies to review and assess whether existing programmes are sufficiently robust to meet the adequate procedures defence.
The major concern for the industry will be to ensure that it has "adequate procedures" to grapple with the challenges of doing business in difficult locations.
Another aspect to attract comment and concern is closer to home and affects everybody: gifts and hospitality. The Bribery Act does not outlaw them, provided they are proportionate and reasonable relative to the type of business being conducted.
Unlike the US Foreign Corrupt Practices Act, UK legislation does not provide any specific exceptions for this and government guidance is not prescriptive. So firms covered by the act are placed in the awkward position of having to rely on prosecutorial discretion in the hope that charges are only brought in appropriate cases.
This raises questions as to how appropriate limits for gifts and hospitality should in practice be set and whether there ought to be an industry-standard approach. In conjunction with a number of key sector players, the Institute of Business Ethics has recently published Principles for an Anti-Corruption Programme under the UK Bribery Act in the Energy and Extractives Sector.
This recommends, among other things, that organisations consider setting limits on an aggregate and individual basis on what gifts and hospitality can be self-approved by staff, and an upper limit beyond which senior approval is required.
Of course, setting limits does not guarantee that anything within them or exceeding them is or is not a bribe. However, their purpose is to set down a process that enables a consistent approach to be taken, rather than leaving it to those who are receiving or offering the advantage to make the decision whether they are putting the organisation at risk and being offered (or offering) a bribe – or could be perceived to be doing so.
Leaving it to the individual to make this decision risks inconsistency, perhaps based on a less than perfect understanding of the law.
Avoiding that risk is why so many organisations are using thresholds and approval mechanisms (as well as more general reporting obligations regarding any hospitality or gifts above or below the thresholds).
The Serious Fraud Office reportedly will be looking to see that corporates have adopted a threshold reporting and approval system of this nature if and when they review a corporate's anti-bribery controls.
Attempts are being made to pool industry views, know-how and resources in the fight against corruption and these are to be welcomed. However, it is ultimately up to each individual company to take full responsibility for managing its anti-corruption risk. In light of the act, that is now more onerous and important than ever before.
o Penelope Warne is a partner and head of energy at international law firm CMS Cameron McKenna