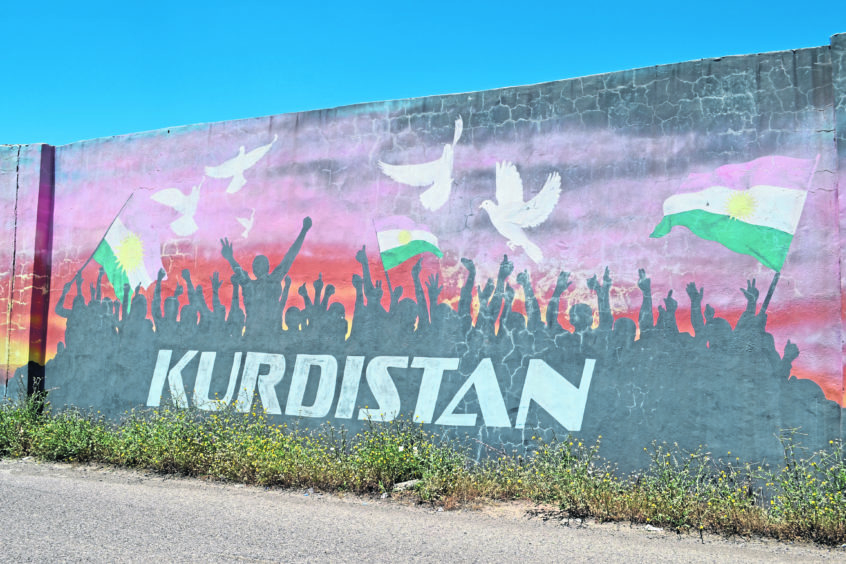 Since the Arab Spring in 2011, the Middle East and North Africa (MENA) region has faced continued political upheaval. But energy production and export remains central to its prosperity.
Predicting what will happen next is difficult. However, MENA is likely to see a number of critical energy projects pushed through over the next five years. Around $345 billion has already been committed, with nearly $600bn in the pipeline.
Geopolitical fragility coupled with increased investment is reflected in Iraq.
The Kurdish independence referendum in September 2017, and subsequent standoff between the federal government and the Kurdistan Regional Government (KRG) that resulted in Iraq retaking oil fields in Kirkuk, reduced the KRG's revenues by about 40%.
Civil disturbances continue, but despite this, in January 2019 the Iraqi Government approved one of the country's largest ever state budgets at $111bn.
Iraq has the most prospective work in the Middle East. Iraq's Oil Ministry has $19.5bn worth of projects in pre-execution, Iran follows at $18.1bn, then Saudi Arabia at $17.7bn.
The uncertain political outlook could disrupt these new projects. Currently, disputes tend to focus on joint ventures (JVs), host state agreements, and supply chain and engineering/construction agreements.
Joint ventures
In the Middle East, JV disputes commonly arise in the exploration phase, when one of the parties faces cash flow difficulties and is looking to defer payments. Disputes often concern unpaid cash calls, raising issues such as cost overruns, improperly incurred expenditure, and the legitimacy of cash calls.
Host state disputes
Political uncertainty may also lead to a rise in contractual disputes with host states arising under the concession or production sharing agreement. These vary in nature, but may include:
• Delays to a project which may lead to disputes between the operator and government as to what additional costs are recoverable.
• Disputes concerning work programmes and budgets or over planned withdrawals.
• Disputes about production sharing agreement renewals, as there may be state pressure to re-negotiate the terms.
Supply chain issues
A low or volatile oil price environment coupled with political instability can lead to payment disputes, and other major delays and disruption to the supply chain.
Oil and gas and power infrastructure facilities are complex with contract values frequently in excess of US$1bn.
Technically-challenging projects are often carried out in difficult operating environments. Not only does the contractor have to deal with engineering issues, but also other challenges relating to local supplies, tough local regulatory conditions and potentially poor security.
Often the delayed party will look to recover financial loss from the contractor, usually through the application of liquidated damages.
What's next?
Predicting geo-political trends is difficult, but we can assume political instability will remain. However, with an abundance of oil and gas resources throughout the Middle East we can also presume investment in energy projects will continue to grow.
This means there will be no shortage of disputes. We may even see the re-emergence of M&A and warranty disputes, if transactions fail because of further instability. We may see new types of dispute emerging, whether related to the digitalisation, climate change or even human rights.
International companies operating in the Middle East should increase their efforts with regard to dispute avoidance. Steps can be taken at every stage of a major energy project to reduce the likelihood of a dispute arising.
These include analysis of documentation and procedures prior to contracting, focus on thoughtful drafting of contractual documents, project risk analyses and management strategies, and thorough post-project evaluations; all of which should be meticulously documented.
What is certain is that parties will continue to need their lawyers.
Penelope Warne, the senior partner, CMS
Recommended for you

Woodside boss makes blunder with East Timor LNG comments