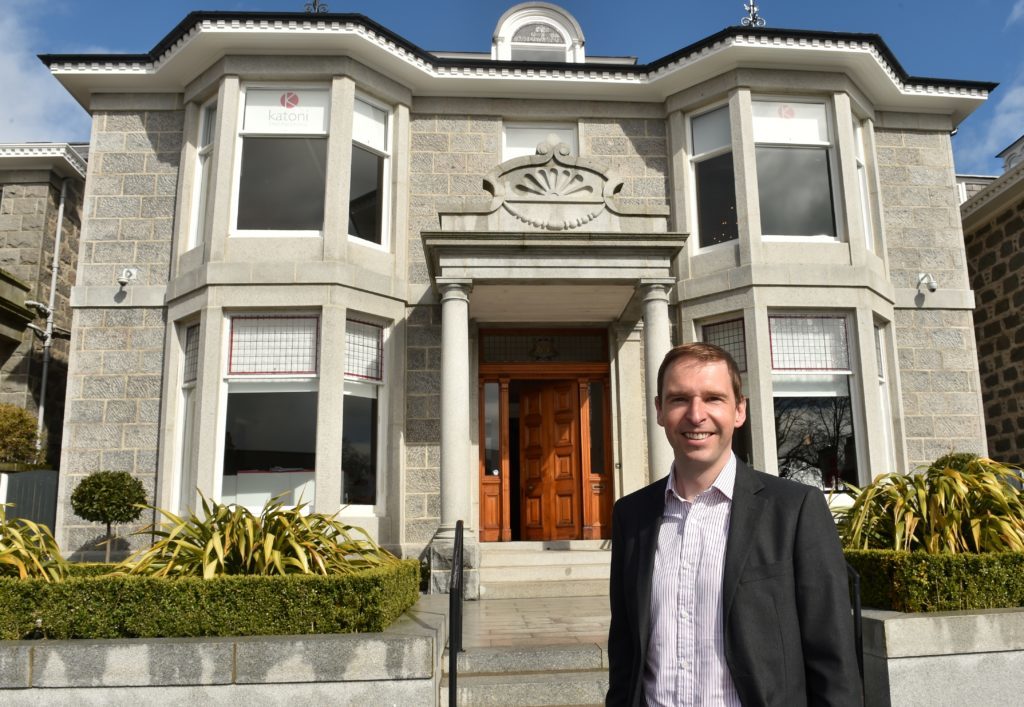 Just over a month ago, the P&J's sister publication Energy Voice published an article interviewing new Energy Institute (EI) leader Steve Holliday.
He compared the oil and gas sector with the National Grid and said "the oil and gas industry is appalling. Absolutely awful. It's pretty much the worst sector for diversity in terms of gender and ethnicity".
He went on to describe progress in these areas as "glacial".
I remember thinking the comments were the strongest I'd seen, would make waves and were a significant intervention.
I also remember a fleeting moment when I wondered if I should have felt defensive about the industry given its role in the north-east and that it employs me – but that isn't how I felt.
However, since then I cannot say I've noticed much difference or heard the issue raised significantly more often on a day-to-day basis.
There have recently been a variety of public campaigns about equality, some led as a movement and some by figureheads.
All campaigns nowadays bring discussion, media and social media comment on a daily basis. I always end up defaulting to thinking about most things in a sports or economics context.
My first thought on his comments was of Billy Jean-King, Andy Murray and tennis. The sport has seen large gains in equality and Andy Murray has made some comments which have raised eyebrows but been excellent interventions. He was seen as a bit of a role model for a while for gender equality.
Billy Jean-King has long campaigned for equality and achieved great things.
A less obvious comparator is with football, and I feel this example gives us a better context for the oil and gas industry.
Just under four years ago Raheem Sterling was front-page news for inhaling laughing gas, he was pilloried for moving to Man City for money, and criticised more recently over a tattoo.
Much of that scorn has been quickly forgotten as Sterling has become a leading figure in the battle against racism in football.
Racism in football is an issue many people are aware of, but not enough has been done to address it. Sterling's efforts are to be commended, partly because he hasn't been shy to say things that people probably know but haven't said.
Given his past media appearances his leadership is remarkable, but I wonder if he has become a bit of an "accidental hero".
Some of the more striking comments he has passed are that T-shirts and social media posts are not enough in terms of action.
He is right, as it is clear these won't stop racism happening.
Watching the Man United v Man City game, the advertising around the pitch imploring people to Kick Racism Out Of Football was highly visible.
Sterling has said it is reasonable to think we should get to a stage where no one should dare to say one racist word.
As I watched the match last Wednesday, I thought the expensive advertising was a worthy effort but won't make a dent in what he hopes to achieve.
So, returning to the comments by Holliday, why has progress been "glacial" in oil and gas?
I agree it has been. I've heard diversity, particularly gender imbalance, talked about at lots of events so it's not like the issue isn't well known or discussed. However, I do feel the content and efforts have lacked rigour.
There are exceptional industry initiatives such as Girls In Energy, and trade bodies have held many events to discuss the issue. Even with these efforts I don't believe we are close to getting deep on the issue or understanding what good or even better would look like.
In part, this may be because we haven't looked hard enough at the underlying issues.
For example, are there practical difficulties in achieving balance/equality? Are there educational – and I don't mean academic education – issues? There are probably financial and information barriers, as well as a lack of self-policing in daily life.
It's only possible to scratch the surface of this issue in a short piece and there are many great adjacent comparators I haven't mentioned, such as the efforts of Colin Kaepernick who has had a much wider impact on the issue of the treatment of ethnic minorities in America.
For the oil and gas industry, or any sector for that matter, to tackle the issues raised by Mr Holliday needs much more research, collective and personal effort.
I suspect it might also need an accidental hero intervention of the likes of Raheem Sterling, too.
However, if nothing else happens, that article in mid-March certainly flagged up the issue with at least one more person.
Kudos EI chief, whether you meant it or whether it was an accident.
James Bream was research and policy director at Aberdeen and Grampian Chamber of Commerce and is now general manager of Aberdeen-based Katoni Engineering
Recommended for you

WATCH: MP calls for Just Stop Oil to be named a UK terrorist group