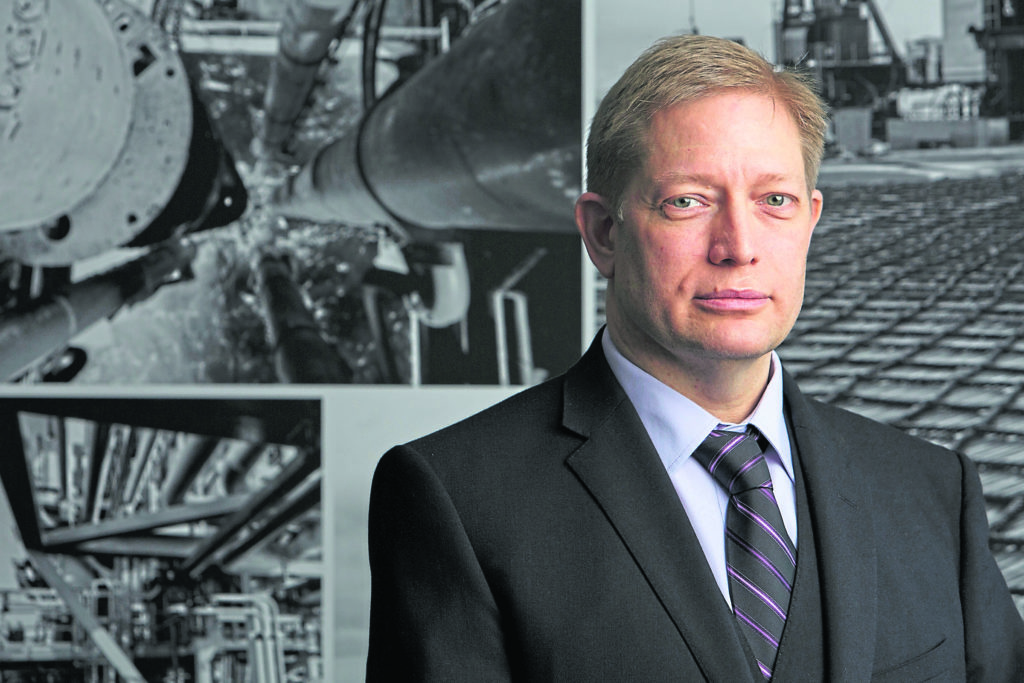 Whatever walk of life we're in, new technology is being implemented all the time.
Take the 2019 Fifa Women's World Cup. This year was the first time Fifa has used video assistant referee technology.
As OGUK's supply chain director you might think I'm going off on a tangent but, as the Scottish Ladies football team will tell you, the equipment alone doesn't help you win the match. Equally important is that it is used correctly.
The future of the UK oil and gas industry not only depends on new technology in areas including robotics, 3 and 4D printing, virtual reality and digitalisation but also on teams thinking creatively and correctly in areas such as design, materials, analysis, controls and operations management.
It's about how we use technological advances to deliver our shared goal. Long term, that's about how we meet as much of the UK's oil and gas demand from home-produced resources and – through our people, expertise and infrastructure – contribute to achieving net zero emissions and a new energy mix: an ambition outlined in our Vision 2035.
We need to think in new ways about how we identify new accumulations from the remaining potential resources of around 20 billion barrels of oil and gas from the UK Continental Shelf and ensure we improve production efficiency while meeting lower carbon targets.
Across the oil and gas lifecycle, we're focusing on reducing the cost of wells, methods to extract oil and gas from smaller and more technically challenging accumulations, new techniques to ensure asset integrity and reduce the cost of decommissioning.
At our annual conference in June we considered how technology could be leveraged to deliver the next level of efficiency. In a presentation delivered by Petrofac we saw a great example of digitalisation in action.
Most importantly, the process began with engaging people as Petrofac organised interactive workshops to define their digital strategy aimed at increasing production uptime, cost efficiency and certainty of project outcomes without compromising safety.
Petrofac has developed a digital plant consisting of three key elements: Connected Worker, Digital Twin and Petrolytics.
Its Connected Worker technology, used to connect offshore workers with expert colleagues onshore in real-time, is helping Petrofac identify ways to improve asset integrity and solve problems offshore more efficiently.
The workflow management application guides the offshore worker through the steps required to address an issue or perform a maintenance or inspection task, logging the actions to provide learnings and assurance.
Digital Twin, a virtual representation of an asset that is dimensionally accurate, is being used by Petrofac to plan the delivery of work offshore from the beach, ensuring it can be delivered right first time. The Digital Twin can also be used for training.
Described by Petrofac as the "plant that talks", Petrolytics is a predictive maintenance system which is helping to increase production efficiency through optimising the maintenance and integrity programme for each asset. Through the use of machine learning and leveraging Petrofac's engineering experience, as well as the historic performance and operating data, Petrolytics can predict equipment failure before it happens, helping the operator avoid costly shutdowns and repairs, and keeping the asset safe and running.
At the other end of the oil and gas lifecycle, innovative thinking has enabled Well-Safe Solutions to introduce a different kind of funding model to decommission onshore and offshore wells cost-effectively.
Using a campaign-based approach and new contracting strategies that enable the sharing of knowledge across different clients, Well-Safe is successfully leveraging economies of scale and challenging the "norm".
This approach removes the need for multiple contracts with multiple service providers and instead offers a "complete package" to meet the operators' P&A requirements.
Matt Abraham, Oil & Gas UK's supply chain director
Recommended for you

Petrofac open to forming consortium to help deliver key UK low carbon project