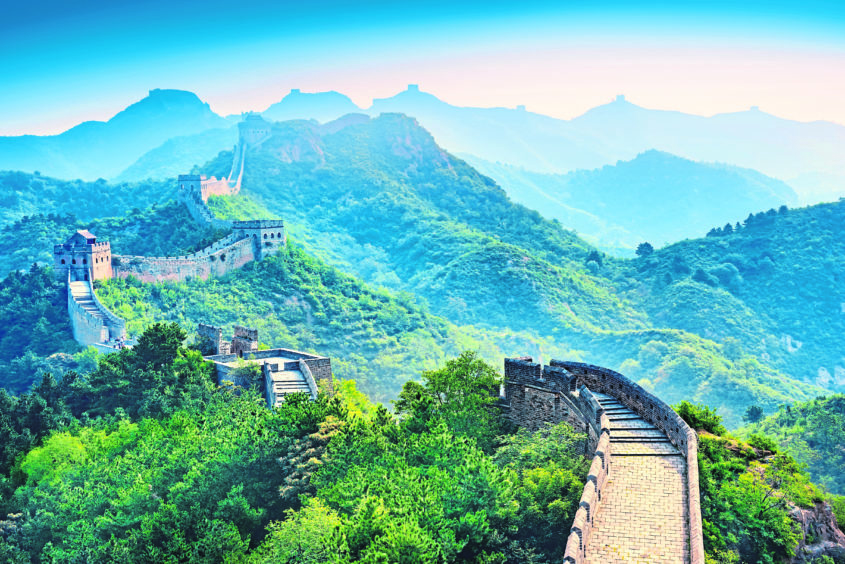 When you take the long view of history, trade wars become skirmishes and even Brexit will be seen as a ship that passed in the early 21st Century night.
China certainly takes a long view of history and its current global strategy – with future energy security as one of its core objectives – is redolent of a distant age when east, not west, formulated the global economy.
Since 2013, China has been steadily building its Belt and Road Initiative (BRI) – often referred to as the New Silk Road – which has now been formally signed up to by more than 60 countries, all of them delighted to be in on the act.
Most immediately, as far as energy is concerned, the Chinese objective is to ensure a network of pipelines from oil and gas-producing countries which will ensure that it never runs short.
The official Chinese communiqués include an LNG plant in the Russian Arctic, a hydropower scheme in Uganda and a potash development in Bolivia.
Some belt, some road. But we are only in year six of a programme of infrastructure investment which is intended to run until 2049.
There are even grander energy plans. In 2016, for example, a $50 trillion vision for a world energy network that would incorporate wind power from the Arctic and solar energy from the equatorial regions was calmly announced with target projects to be under way within 10 years.
How much of this actually happens remains to be seen. However, it is the scale of thinking and the geographical scattergun which encourage intense suspicion – particularly in Washington – that the BRI is a massive play for global economic hegemony.
US President Donald Trump's tit-for-tat tariff battles seem small beer alongside this grand design. The Americans were particularly grumpy last year when Italy became the first G7 country to join the BRI, underlining the point that spheres of economic influence are taking on a whole new pragmatism.
Of course, the word "road" is misleading since it suggests a straight path, or limited sphere of influence, within which China is focusing investment. The concept goes much wider and deeper than that – and may, through the prism of 21st Century Chinese communism, seek a transition in global influences of Han Dynasty proportions.
As the historian Peter Frankopan writes: "The Silk Road serves as a term that describes the ways in which people, cultures and continents were woven together – and in doing so helps us better understand the way that religions and languages spread in the past.
"The Silk Road helps make clear the centrality of resources and of long-distance trade." Frankopan recalls that at the start of the 20th Century, Rudyard Kipling helped popularise the idea of a "Great Game" in which the British and Russian empires competed for dominance in the heart of Asia.
"Today", writes Frankopan, "there is a series of Great Games taking place, over competition for influence, for energy and natural resources, for food, water and clear air, for strategic position, even for data. The outcomes will have a profound effect on the world we live in, in decades to come".
They might have a particular effect on countries which become most beholden to Chinese finance which is often in the form of sovereign loans. A report last year highlighted eight countries which are already showing signs of over-reliance on the apparently bottomless money-well in Beijing.
Most of them are small. However, a much more significant example, Pakistan "serves as a centre-piece of the Belt and Road Initiative" with projects worth more than $60bn of which $33bn is to be invested in energy developments.
One of the great unknowns is how China will extract its price when debt default or other symptoms of over-dependence arise.
A network of countries around the world, in hock to China, is the stuff of Washington nightmares but as long as the money flows in the direction of impoverished or developing capitals, there seems little they can do about it.
Energy aspects of the BRI are driven not only by long-term plans for foreign expansionism. China's domestic agenda is also crucial – and particularly the urgent, ongoing necessity to reduce dependence on coal.
Accordingly, the huge renewables projects being funded around the world – from Argentina to Abu Dhabi – often using Chinese hardware, go hand-in-hand with a rapid growth in renewables generation within China itself.
Similarly gas imports from countries signed up to the BRI will be boosted by a plethora of pipeline projects linking China to Russia, Myanmar and the gas-rich Central Asian ''stans'.
There is no doubt that China is extending its global influence and encouraging economic dependency through this extraordinary initiative. It is also, however, funding an awful lot of investment in poor countries and projects that need it.
Last predictive word to Frankopan: "The world's past has been shaped by what happens along the Silk Road; so too will its future." Meantime, awareness of the sheer scale of the BRI creates a useful context.
Recommended for you

IEA sees biggest China oil demand drop in over three decades