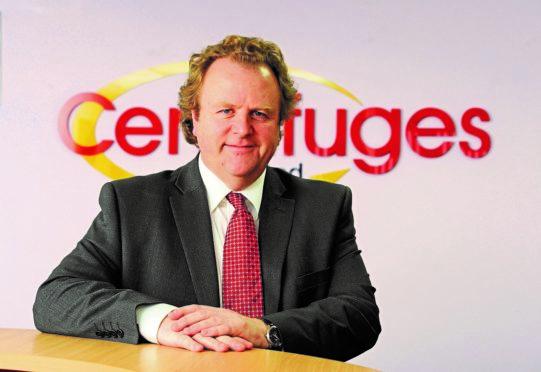 We are all morally obliged and legally compelled to reduce our impact on the environment – and, as individuals, each and every one of us has a duty to do all we can to look after the planet our children and grandchildren will inherit.
For us, the challenge lies in how we can change current methods of fluid waste treatment to minimise the impact on our environment, and how we can make the economics work so there is no impact on the bottom line.
On offshore installations there are many facets and complexities to the fluid waste streams which are generated under normal operating conditions. Produced water is just one such fluid.
According to the Oil & Gas UK 2018 Environment Report, the amount of produced water discharged into the sea on the UKCS in 2017 was 143 million tonnes, of which 2,000 tonnes was oil, so it's not a small issue if you factor in the possibility of other nations discharging similar volumes. There is government legislation for the discharge of produced water to sea, and these levels are set at 30ppm, but we can and must do better.
Other fluid waste streams from tank cleaning, pipeline cleaning, deck drains and utility fluids are handled differently and current practices involve collecting and shipping fluids ashore then transporting them by road to be separated into solids and liquids (oils and water) for disposal.
This, however, really just moves the problem from an offshore setting and brings it onshore, increasing the volume of waste to be treated and turning one problem into three.
Solids end up in landfill where they emit gasses for countless years to come, whilst oil is incinerated or blended into other oils and water is treated and discharged to the drains and into our sewage systems.
Herein lies yet another challenge and one which is less obvious to our industry, namely the effect of all this on our sewage treatment plants.
Generally operating close to capacity, these plants sometimes need very little to tip their fragile balance – sometimes a thunderstorm is all it takes for the fine line to be crossed – so the volume of contaminated water sent to sewage treatment works can cause major headaches.
So, why not reduce that process and treat the fluids safely and effectively without taking them onshore?
The technology is available, and its implementation would require a leap of faith and a step-change in current practices as well as a willingness to move away from "how things have always been done" – but it is possible and the argument is compelling.
For example, treating waste generated during specialist tank cleaning operations at source, as opposed to using current "ship to shore" methods, would make planning easier with fewer operational activities to evaluate and carry out.
Logistical activities would see a reduction in transport and vessel time, and there would be a positive HSE impact due to reduced lifting and handling operations, planning and risk to personnel.
Key here is the lower environmental impact and there would be reductions in fuel usage, emissions and the risk of spills.
Overall, the adoption of such methods could reduce the volume of liquid shipped to shore by 98%, reduce the total lifts by up to 95% and reduce carbon footprint by 82%.
It was trying to achieve these goals that led to the 10-year development of our Elvos system which operates under a simple philosophy – to environmentally lower volumes off or onshore at source.
Adoption of this integrated mechanical separation solution offers a flexible system to clean waste at source in various environments, thus reducing your carbon footprint and environmental impact.
In brief, the ethos behind Elvos can be succinctly summarised in the words of Irish playwright George Bernard Shaw, who said: "Progress is impossible without change, and those who cannot change their minds cannot change anything."
If this is one step-change that could help safeguard our planet for future generations, isn't it the least we can do?
Jim Shiach is managing director of Centrifuges Un-Limited
Recommended for you
X

Libyan revenues rise, despite conflict