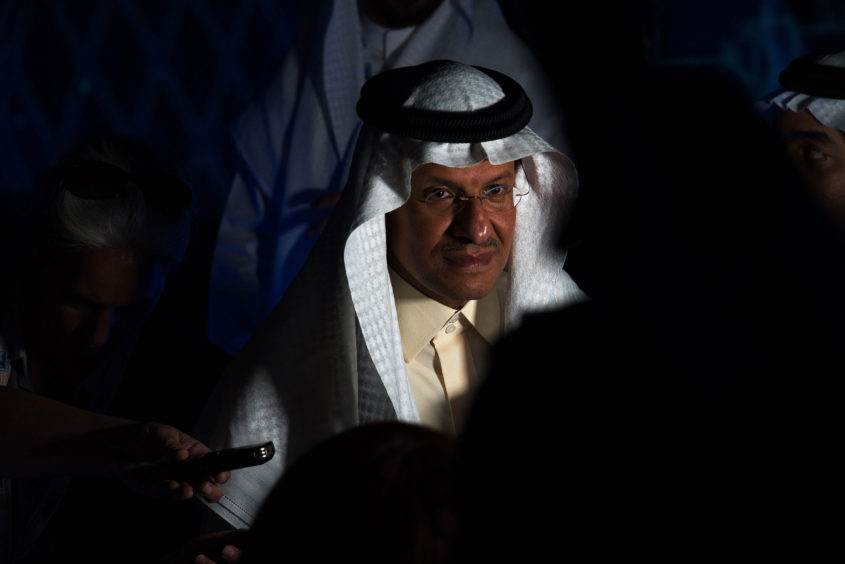 Nobody expected Prince Abdulaziz bin Salman's new job to be easy, but it is doubtful even he could have predicted how difficult his first few days would be.
Just a week after the announcement of his appointment as Saudi Arabia's Energy Minister – the first member of the Al Saud royal family to hold the position – the country experienced the drone attacks on its critical Abqaiq oil processing plant and the giant Khurais oilfield, the kingdom's second largest.
The act led to a 20% rise in oil prices on Monday, followed by a 7% fall on Tuesday after Prince Abdulaziz announced the kingdom would fully restore lost oil output by the end of this month.
Abdulaziz is widely recognised as an expert in the oil industry. His previous roles include nearly 10 years as Deputy Oil Minister, then Assistant Oil Minister and latterly Minister of State for Energy Affairs. He has also been a member of Saudi Arabia's OPEC delegation for several years.
His appointment as a replacement to Khalid al-Falih was seen as a direct attempt to breathe new life into Saudi Aramco's flagging IPO plans which are being driven by his younger half-brother, Crown Prince Mohammed bin Salman, who is seeking a highly optimistic $2 trillion valuation as part of his Vision 2030 energy and economic reform plan.
The IPO idea has been on the table for a couple of years now and it is believed MbS lost patience with al-Falih's perceived lack of enthusiasm for the project. However, if it is to be believed that Saudi Arabia needs an oil price of up to $85 per barrel to balance its budgets, it is hardly surprising the former Oil Minister was reluctant to push through the plan in the current commodity price environment.
In normal circumstances, a rise in the oil price would most likely be welcomed in Riyadh as a trigger towards firming up Aramco's IPO programme. However, geopolitical tensions and the threat of further military action are expected to raise questions over potential investor confidence and the vulnerability of Aramco's assets. In this situation, a rising oil price is a double-edged sword.
Saudi Aramco's new chairman Yasir Rumayyan aimed to quell fears by stating it was intended to hold the IPO within the next 12 months. In the run up to the drone attack there were hopes it would happen either by the end of this year or early 2020. However, fears of a global economic slowdown, particularly in Asia, are likely to mean the IPO will happen later rather than sooner as the Saudis wait for the "right" economic conditions. There are also concerns that the Saudis are being overly optimistic about when full production will be back on track and when the IPO will happen.
A further consideration is that Saudi Arabia and OPEC no longer have the power they once had over oil supply and price, so the ability to manufacture the perfect conditions for staging an IPO is no longer in their hands alone. The mantle of swing producer now rests with those in the US shale industry. They will have a growing say on global supply and oil prices in the years ahead.
The one positive from the attacks in relation to the IPO is that it has galvanised the kingdom and many of its wealthiest families around its national oil company. Abdulaziz spoke of Aramco emerging "like a phoenix from the ashes". However, there is speculation over how much pressure is being placed in these families and such talk will have limited appeal to the international investment community.
Trying to second-guess Saudi Arabian oil policy is a dangerous game, but nothing suggests the time is anywhere near right for the Aramco IPO to take place, now or in the foreseeable future. Don't be surprised if emotional impulse, rather than commercial common sense triggers the world's biggest ever listing.
Andrew Bradshaw is head of energy insight at Fifth Ring – andrew@fifthring.com
Recommended for you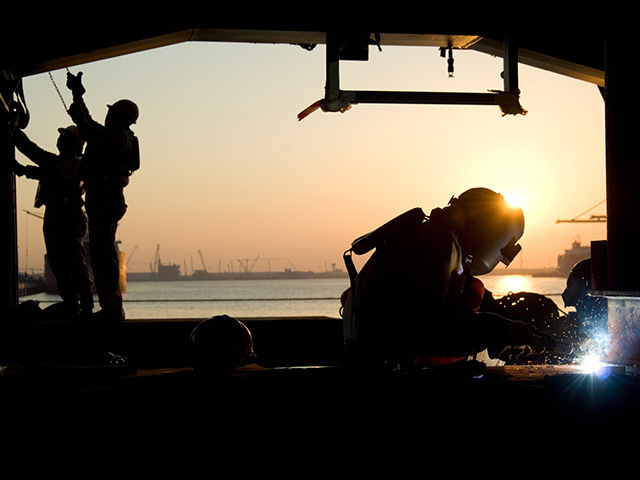 Lamprell wins Saudi work at Marjan