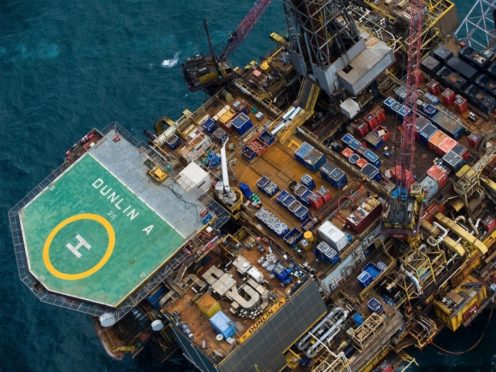 Opinion by Tom Baxter
Derek Leith's recent Energy Voice post – Busting the decommissioning tax myths – has resulted in a lot of mud being thrown at me.
The mud throwers assert that the article provides evidence that decommissioning is not a future cost for UK taxpayers.
The UK taxpayer pays, is a position I have frequently used to support my view that current decommissioning plans are a bad deal for the UK taxpayer. My standpoint is that current plans result in the removal of offshore architecture that is providing benefits to marine ecosystems.
If we recognize the eco-benefits of man-made structures in the sea, money can be saved by leaving them in-situ and using the funds to support greenhouse gas reduction projects – a far superior environmental, economic and societal investment.
Where do I obtain my view that decommissioning is a future cost to the taxpayer? Apart from my own view that decommissioning is an activity where legitimate rebates and foregone taxes negatively affect treasury cash flow (a cost), it is a position supported by the National Audit Office report Oil and gas in the UK – offshore decommissioning.
This report states:
'HMRC forecasts that the cost of tax relief to the taxpayer because of decommissioning expenditure will be approximately £24 billion from 2018-19 to 2062-63. The total cost to government consists of:
o £12.9 billion of tax that HMRC expects to repay to operators, which it includes a provision for in its financial statements; and
o £11.1 billion of future tax revenue that will be forgone because of operators' profits being reduced by decommissioning expenditure.'
I can also cite a range of reputable finance houses and organisations that state decommissioning is a cost to the taxpayer. None more so than the Commons Committee – Public cost of decommissioning oil and gas infrastructure inquiry.
The chair of the committee states 'Possibly a lot of people do not know that taxpayers pick up a substantial proportion of the cost of decommissioning through the tax reliefs given to oil and gas companies. That is forecast to cost around £24 billion.'
So if it is a cost to the taxpayer what myth is Derek Leith busting? If you read Derek's piece he is busting the myth that the public purse is subsidising decommissioning. A subsidy is completely different to the cost of legitimate rebates.
What Derek is concerned about, it seems, is that if people view legitimate rebates as a subsidy they might argue for a change to the tax framework.
Derek's view that decommissioning is a cost to the taxpayer can be evidenced in his blog – A change to UK tax law could unlock greater value in the oil and gas industry. In his first paragraph he states that 'The current estimate of the cost to the UK Exchequer of tax relief for these future costs is around £25 billion.
So mud throwers, can you please provide evidence as to why decommissioning is not a future cost to the taxpayer?
Tom Baxter, retired technical director, Genesis Oil and Gas Consultants and visiting professor, chemical engineering, Strathclyde University 
Recommended for you
X

DecomWorld annual D&A summit returns with record numbers