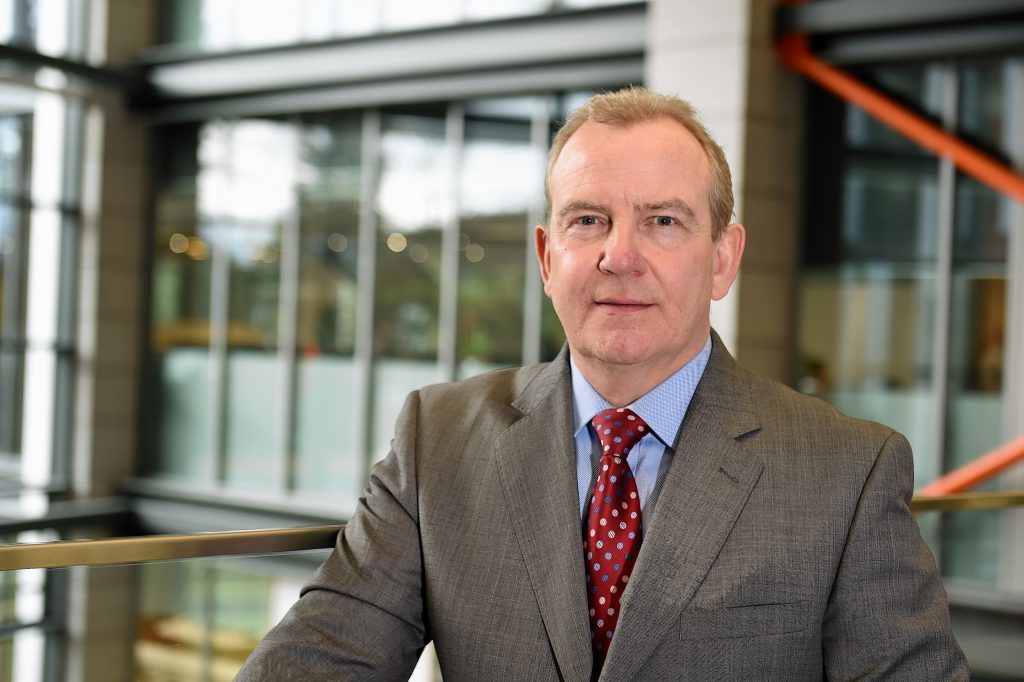 The giant novelty cheque.
We've all seen them. You may have received one or handed one over. I know I have!
For many years, this was the defining image of corporate social responsibility (CSR).
A business raises money and hands over the cheque to a charity, with a bit of a splash in the local paper.
This type of partnership between business and the third sector has served many charities well, and many continue to benefit from these donations.
But successful CSR programmes are not only about the money.
They also focus on how the two sides can work together to bring about lasting change.
At its best, CSR creates partnerships between business and charities that help deliver opportunity, inclusive economic growth, a better civic environment and a positive impact on society.
A robust CSR programme will also improve business performance. Many consumers make decisions based on an organisations societal impact, and it's an increasingly important factor with people when choosing where to work.
So, what can be achieved if business and charities work together towards common goals?
We explored this question at the CNOOC International CSR conference held last week, with the theme 'The Power of the Collective'.
The event brought together 24 charities from Aberdeen and Uxbridge, representatives from 20 operators and supply chain companies, and colleagues from across our UK business, in what we believe is our industry's first event of its kind.
The purpose of the conference was to share best practice, learn from others and hear powerful stories of partnership delivering real and lasting change.
CNOOC International's partnership with the Outward Bound Trust is a great example of this. We work with the Trust to help young people from all walks of life to defy limitations through learning and adventures in the outdoors.
The aim is to develop the attitudes, skills and behaviours young people need to make positive changes in their lives. This helps build a society of resilient, confident and capable people, able to meet the personal and societal challenges they will all face in their lifetime.
We have supported more than 10 courses for over than 800 young people over the past three years. And 15 of our young professionals are now Trust ambassadors who have helped lead the courses. This experience has developed their skills, both personally and professionally, and we're seeing the benefits of that in their day-to-day work.
The work of the Trust was just one of the inspiring stories shared at our CSR conference.
I was delighted to be joined by so many of our peers at the event, as no single organisation has the solution to the challenges that many in our society face.
If we work together, and harness the power of the collective, we can deliver something truly remarkable.
Ray Riddoch, Managing Director UK & Sr. VP Europe and Africa, CNOOC International
Recommended for you

AREG CEO David Rodger to step down