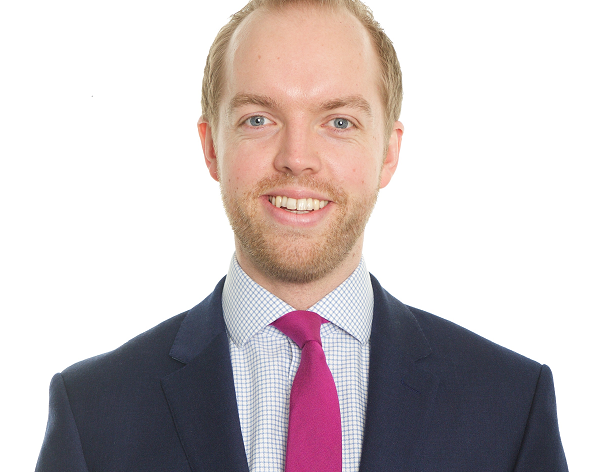 I was asked to present a view on deal flow in Aberdeen. Not a bland "it's getting better, albeit still challenging" comment, but something more realistic, perhaps more honest, based on what we're seeing in the day-to-day.
Well, realistically, it isn't great is it? Those ever-referenced "green shoots" aren't really sprouting. There's been some progress, but not very much, and not very quickly.
It's a much longer road back to the boom times than we thought it was going to be.
Where are we?
In summer 2014 oil prices fell to lows not seen for 20 years. What followed was an oil and gas recession of significant size and duration, exacerbated by a shale boom and sluggish China demand.
False dawns have given us false hope – think Saudi-Russia cooperation, Iran's sanctions, Venezuela's economy.
Commentators expected prices to rise and stay high, but the market didn't respond and activity remains subdued.
Fewer deals are being done, those that are being done are taking longer, and buyers are putting deals on hold to "wait and see".
It's better than it was
With that said, deals have been and will be done for good quality assets. There just aren't that many right now.
For most service companies there is some way to go before vendors can realise much value. Time is required to prove the business model and deliver a track record in this new era and for trading to align with value expectations.
Private equity (PE) investors are seeing more information memoranda come across their desks. Existing portfolios of assets are returning to the black, though investor returns are still a while away.
Anecdotally, at least, trading seems to be picking up. Work enquiries are turning into work orders and there are rumours of contractor rates rising again, offset by rumours of more cost cutting and redundancies.
Could it get worse?
We've grown accustomed to the Aberdeen economy being relatively insulated from the wider macroeconomic picture. But it's hard to ignore this picture when it shows deal volumes down 28% (YoY) for the first nine months of the year in Scotland alone.
For the UK, third-quarter deal volumes fell to their lowest level since 2010. It feels like there has been a collective holding of breath, waiting to see what happens next. What does it mean for the pound? How will sales hold up? How robust is the supply chain?
How adept is management to handle these challenges? How quickly can the business evolve its strategy?
What happens when the UK enters recession and how painful might this be? Probably not that bad, we think.
It feels unlikely that Aberdeen will avoid these wider challenges. It might get worse before it gets better.
Wait and see
Waiting might be an option for some corporates, happy to sit on their hands and ride out the Christmas general election and, he says confidently, a January Brexit.
But it is worth noting that financial investors can't afford to wait. PE has a finite period in which to invest its funds. And with record levels of "dry powder", basically uninvested capital, the expectation is that our PE friends will fill the dearth of acquisitions.
Vendors may not have the luxury of time – perhaps they don't have the risk-appetite to "wait and see".
What could a general election bring? With the two main parties proposing big spending increases, they'll need to find the money somewhere.
Since the electorate doesn't like new tax charges, getting rid of a tax relief might be the solution.
What can you do?
The best thing businesses can do now is deliver trading, fill the pipeline and hit budget. And prepare.
Being agile and ready for a deal will stand you in good stead. You never know who might knock on your door, or when. The quicker you can react, the more you can influence the competitive tension and increase the chances of delivering a successful deal at a premium price.
Realistically, it still isn't great. The coming winter of uncertainty is keeping those "green shoots" below ground. But when they do appear, businesses that can move quickest stand to benefit most.
Connor Agnew is M&A and private equity director at RSM
Recommended for you

Brookfield reportedly secures $1bn deal for UK wind farms