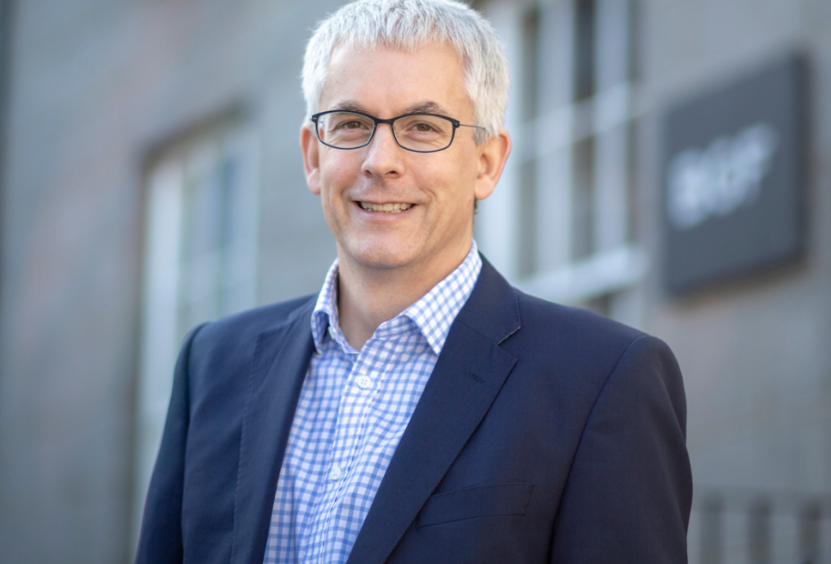 The imperative to tackle our contribution to climate change is driving activity towards the energy transition faster than most of us thought possible.
This acceleration towards net zero carbon emissions will underpin a significant number of BGF's investments in the UK next year and is likely to be one of the defining investment themes of the next decade.
The recent exit of BGF investee company, 3Sun Group, to Australian-listed Worley Ltd underlines the trend for larger companies, typically associated with oil and gas, to acquire renewable expertise to drive their own transitions.
Specialists in the installation, operation and maintenance of offshore wind farms, 3Sun played a major role in Vattenfall's windfarm in Aberdeen bay, alongside remotely operated subsea vehicle services company, ROVOP, which is also one of BGF's investments.
Offshore wind represents a large part of the net zero solution in the UK, where our 9.3GW of installed offshore wind capacity is more than any other country in the world. Further significant investment is planned for the next 10 years with 4.4GW in construction and a further 7GW commissioned. The Climate Change Committee report notes a target of 75GW by 2050 which will make it a huge industry.
As a result, we are seeing a number of entrepreneurial businesses developing innovative solutions to exploit the renewables opportunity.
The common denominator among these companies is their successful transfer of expertise from oil and gas to renewables, and vice-versa. Not only does it make commercial sense to diversify, it is also becoming a necessity as we seek to reduce our reliance on fossil fuels to tackle climate change.
Public opinion on climate change is having a major impact on government policy, but also on investment decisions.
While we are seeing companies in the oil and gas sector reporting stronger results, this increase in sentiment around climate change has had a noticeable impact on the appetite of many investors overall, meaning that funding is becoming harder to secure.
But with global energy demand not expected to peak until 2030, oil and gas remains a substantial part of the energy mix.
In the early 2000s, the UK was a net exporter of energy. In 2018, we imported 36% of our energy requirements. Recent government figures show that, even by 2035, oil and gas will still be required for up to two thirds of our primary energy demand. Locally produced oil and gas has a lower carbon footprint than imports and, at the same time, delivers significant economic benefit to the UK through jobs, exports and taxes. Maximising domestic production and minimising imports is therefore part of the solution.
At the same time, we must also look to build the infrastructure to capture and dispose of the emissions. Oil and gas skills, expertise and capabilities can develop the technology and infrastructure from energy integration and renewables through to hydrogen and CCUS. Indeed, this industry will be a key driver of the energy transition.
The UK has the opportunity to become an energy world leader, exporting the technology and expertise to manage this transition, in much the same way as we do with oil and gas.
BGF will continue to offer long-term investment to accelerate the growth of companies with ambition and international outlook to achieve this status, supporting the skills, expertise and technology to make the supply chain cleaner and more efficient.
Mike Sibson is an investor at BGF and head of its Aberdeen office. Set up in 2011, BGF has invested over £2bn in more than 300 companies, making it the most active investor in the UK and Ireland. This includes more than £250m invested over 30 businesses based in Scotland. A minority, non-controlling equity partner with a patient outlook on investments, BGF invests in growing businesses throughout the UK and Ireland through its network of 14 offices, including Aberdeen and Edinburgh.
Recommended for you
X

Aberdeen oil and gas worker aims to make it big as music producer