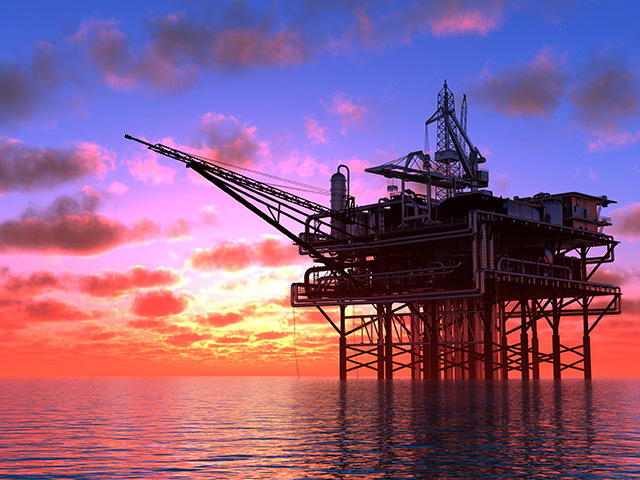 Current market conditions are making oil and gas operators understandably cautious about embarking on mega projects. When they do invest, shorter term payback options such as brownfield developments are generally favoured over longer-term, large-budget greenfield projects.
Whichever route they take, operators are fixing a laser-like focus on delivering to time and schedule. This is putting added pressure on service companies who, with fewer projects sanctioned by operators, are having to reduce prices at the same time as cutting capacity.
Yet, while squeezing margins and sweating assets is one way to preserve precious capital in current market conditions, are bigger risks to capital projects being overlooked?
The answer centres on the risks around project delivery. After all, with project viability often finely balanced, there is little room for error. Yet EY research on oil and gas mega projects shows that globally across all industry segments and regions, 64% of capital projects face cost overruns and 73% report schedule delays.
Given the scarcity of capital, addressing these risks could be essential to attracting the investment needed to fully unlock the west of Shetland basin's future development potential and maximising economic recovery. Clearly linked to this is the requirement to design, tender and deliver projects in the most efficient and cost-effective way possible.
Service companies may be relieved to hear the best answer to addressing cost and time overruns may be less about passing pain down the supply chain and more about improving the way operators, contractors and service companies work together – unlocking gains for all.
This is backed up by EY research that shows non-technical issues are responsible for most overruns, with 65% of project failures due to "softer" aspects such as people capability, organisational set-up and governance, and a further 21% caused by management processes and contracting/procurement strategies.
As well as being challenging to deliver, major capital projects, which usually require large teams and the management of diverse stakeholders, also come with the risk that misaligned corporate drivers and deep-rooted ways of working can create division and divert resources.
We identified the five non-technical factors with the biggest negative impact on project delivery as inadequate planning, joint venture conflict and relationship challenges, ineffective project management, poor procurement of contractors and poor contracts management. The good news is that we believe all these non-technical root causes can be addressed through improved contractor collaboration.
To highlight just one area, technology and innovation have a significant role to play in delivering success. Yet there are currently challenges about how the supply chain is recognised and rewarded for the identification and development of innovative approaches and methods. Here, a more collaborative approach can better encourage and incentivise all parties. There are also ongoing challenges in the interface between operators and service companies as to how project delivery is measured and managed.
So what's the best way to address these challenges and unlock the power of collaboration? EY has identified a framework of elements we see as being essential for maximising contractor collaboration, but one critical aspect is the need to start early.
That's because the outset of a project is the easiest time to identify, explore and agree how it can best be delivered, what the joint objectives are and how the relationship between operators and tier one service companies can be set up to successfully deliver it.
This theory has already been put to the test, with EY helping to set up and operate new collaboration models, together with independent third-party support, to help achieve value for both owner/operators and suppliers. For example, we have provided independent, third-party reviews of capital projects and support for capital project delivery for major oil and gas firms. In an industry that has traditionally seen power concentrated at the top, the new force for change may come from working together, better.
To find out more about our framework, and discuss the findings of our detailed paper on O&G Contractor Collaboration, email Marlon Richardson at mrichardson@uk.ey.com or Andrew Deane at adeane@uk.ey.com
Marlon Richardson is a partner at UKI Oil & Gas Advisory Lead and Andrew Deane is associate partner at Oil & Gas Advisory
Recommended for you

The Energy Capital MP: New SNP Commons leader Flynn's North Sea record