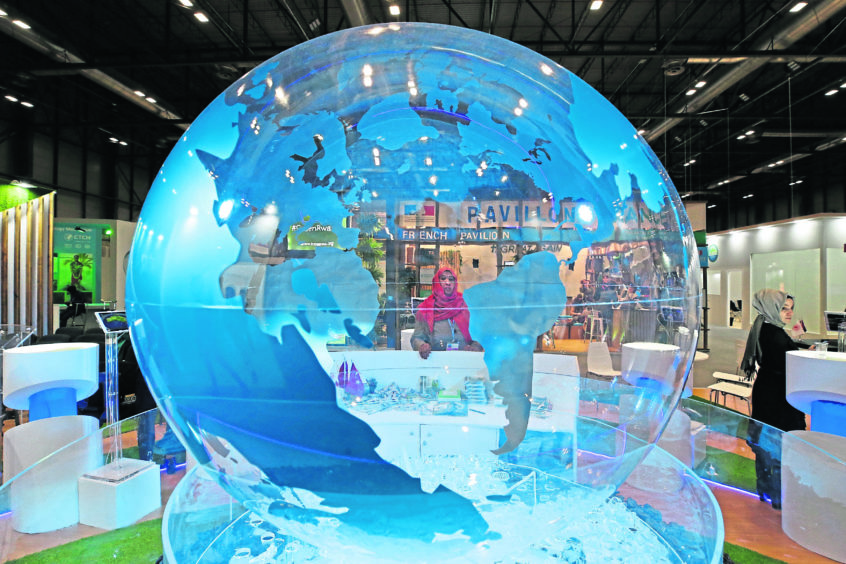 News that the COP 25 meeting in Madrid ended in a not very satisfactory compromise doesn't exactly fill me with hope that the world's leaders have really got a grip of how serious the "climate emergency" really is.
The US, Brazil, India and China opposed a more ambitious plan on greenhouse gas reductions. This shouldn't surprise us. These are nations run by people who take pride in ignoring what everyone else thinks. China's decision to build even more coal-fired power stations tells me they're not interested in being reasonable. Although, they are extremely active in rolling out net-zero technologies.
The leader of one of those countries may be history by the time of the next COP, in Glasgow in 2020.
Other questions – including what to do about carbon markets – were delayed until Glasgow.
I am opposed to carbon markets. The idea that one party can pay compensation to another for damaging the planet is risible. There is only one way of dealing with climate change and it's not playing financial games but applying technology. Financialising climate change may sound like a good idea to the financial community because they will undoubtedly make money, but I wouldn't trust them to achieve anything positive.
Let's not get too cocky about how good Scotland is at dealing with climate change. According to the Committee on Climate Change (CCC), Scotland is at risk of missing its 2020 carbon target of a 56% cut in emissions.
The CCC believes that although emissions fell by 3%, Scotland didn't meet its annual target for emissions reduction in 2017. That 3% was also a lot less than the 10% fall seen in 2016.
Making policy and setting targets is the easy bit. The difficult bit is delivering on them and it's especially hard for a devolved government with only limited powers that it can use particularly when it comes to fiscal and other financial levers.
Just before the election it was announced that an Oil and Gas Technology Centre project to test the feasibility of producing hydrogen offshore on "redundant" oil and gas platforms had not won any further funding from the UK Government, despite a successful initial study.
Given everything going on in Europe on hydrogen production, including a Danish project to construct artificial offshore islands to tie in power from offshore wind and use some of that energy to produce hydrogen, it just strikes me as naive and obstructive that the UK should decide not to provide further support.
Whilst we prevaricate over whether to spend what are relatively trivial amounts on small demonstration projects, large parts of the rest of the world are rapidly building their net zero capabilities.
The consequences to the slow movers like the UK and Scotland can be economically harmful.
Cummins, the US company renowned for its diesel engines has decided to close its engine factory in Cumbernauld in Scotland, making around 130 people redundant.
Cummins claims the closure is due to market conditions. Companies and others are simply buying less diesel-powered everything and whilst that's unfortunate for the 130 losing their jobs it's the right response to climate change.
However, what people also need to know but probably don't is that Cummins recently bought the Canadian hydrogen fuel cell and electrolyser company Hydrogenics. That's the same company that provided the Aberdeen hydrogen bus refueller.
The Cummins plan is to use Hydrogenics' technology to transition away from diesel to hydrogen and – presumably – eventually use it on
all or most of their power applications.
The head scratching around the Holyrood cabinet table should be about why didn't we have a Hydrogenics of our own, how do we stop the almost inevitable job leakage if we don't have the companies like Hydrogenics to absorb them and why the heck didn't we see this coming?
Lord Deben, chair of the CCC, says Scotland's Net Zero target is "world-leading", but now the country needed to "walk the talk".
He's right. Take a leaf from the Italians' book. The boss of the SNAM natural gas infrastructure company has proposed setting up an "Airbus of Hydrogen" to drive forward the production and application of hydrogen.
I can see this happening. I can also see us – post Boris Johnson's Brexit – playing no part in it whatsoever.
Dick Winchester is on the Scottish Government's energy advisory board
Recommended for you

Should decommissioning still be a priority?