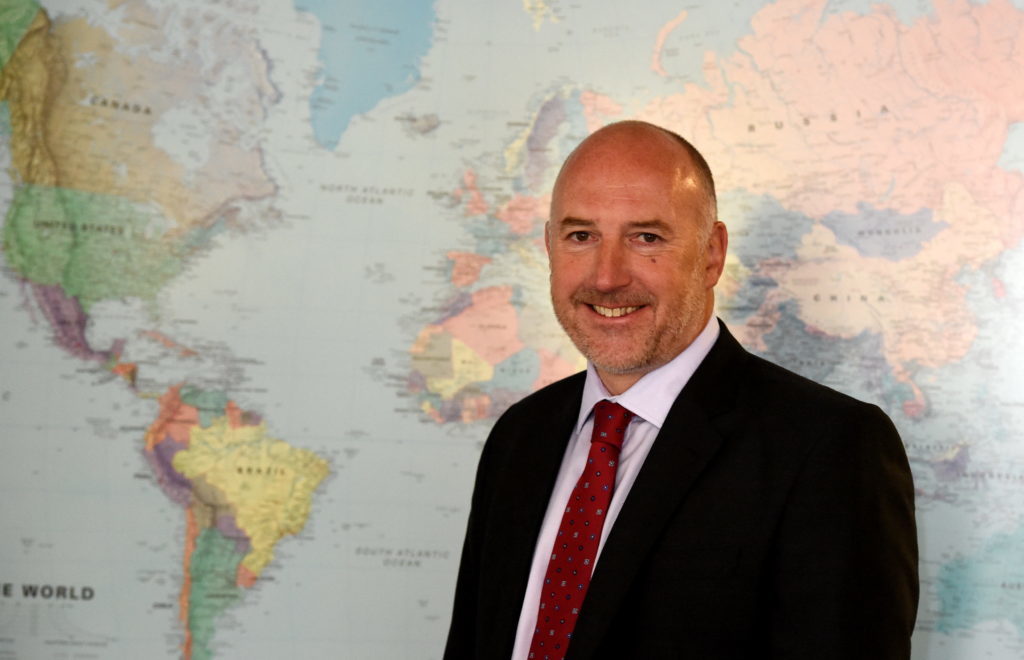 In a highly political year, defined by Brexit and climate change and culminating in a general election, you will forgive me for corrupting a slogan from our former prime minister to describe the last 12 months.
It's been a strong, but not stable, year for M&A activity in the oilfield services sector. A number of deals have closed, despite the market and political environment, not because of them.
The main factors driving this have been the slow and steady recovery in overall oil and gas activity with the exception of US shale. This has led to a shift in emphasis among large service companies and investor groups.
Several players are now looking to capitalise on the improved market conditions and invest ahead of the next growth curve.
The welcome return of interest in offshore subsea and deepwater projects has further fuelled confidence and, although the major capex spending on these is still some way off, they are part of the renewed optimism, which will drive future M&A activity.
The trend away from US shale dominated M&A, as investors start to question the long-term growth potential and true cash returns from this resource, is resulting in a slow resurgence in deal appetite in conventional, Eastern Hemisphere and offshore plays.
Completed and well-progressed transactions can be characterised into four themes: non-core spin-offs, private equity exits, private/entrepreneur sales and energy transition.
Larger industrial companies seek to capitalise on the recovery and strengthen their balance sheets by streamlining their portfolios and focusing on core activity. We have been involved in several corporate divestments with companies like Corelab, Proserv, Sandvik and Hereema and are working with several leading oil service companies on planned exits for 2020, all geared towards streamlining what they do and exiting businesses to those who see more value in them.
Having nursed their investee companies through the prolonged downturn, many private equity firms have been actively seeking exits to return capital back to their investors and take advantage of this period of recovery.
Private and entrepreneur-owned companies will often be open minded about selling to trade or private equity, to generate liquidity for many years of hard work and risk taking. The downturn has delayed the exit horizon for many entrepreneurs, so 2019 was, and 2020 now looks to be, an attractive window in which to transact at fair valuations.
Finally, the energy transition, largely driven by the climate change agenda, has propelled traditional hydrocarbon focused service companies to acquire renewable energy skills, expertise and technology. The most recent deal, which highlights this trend, is the sale of 3Sun to Worley earlier this year.
As always, Geo Markets are also important drivers of M&A. With high levels of activity and spending, the Middle-east remains a powerhouse, driving deal flow as international companies look to gain exposure in this region. Equally, the Norwegian Continental Shelf has seen a quicker and sharper recovery than the UK which has generated a meaningful deal flow.
Meanwhile, the UKCS remains a frustrating market where talk of an upturn hasn't yet resulted in enough action. UKCS orientated M&A activity therefore remains somewhat subdued. While there is growing belief in an upcycle, largely driven by the spending plans of many new E&P entrants, much is still to materialise.
Influenced by public sentiment around climate change, many large industrial groups, investors and even advisors have all but written off fossil fuels and no longer want to be seen to be active in this industry. The Energy Transition race is well and truly underway, but with global demand for oil and gas still growing and with many hundreds of billions of dollars already invested in our oil and gas services industry, there are still huge opportunities for those who understand the changing market dynamics and have conviction about the continuing importance of hydrocarbons.
Against this backdrop, the industry needs specialist corporate finance advice like never before. Deals are getting done, often at strong valuations, but buyers and sellers now recognise they require specialist knowledge, expertise and relationships to unlock them.
Mike Beveridge is managing director of Simmons Energy. A division of Piper Jaffray, Simmons Energy is one of the largest and most experienced energy investment banking firms, offering M&A advisory, capital markets execution and investment research.  
Recommended for you

Shelf Drilling Perseverance rig to depart North Sea for £58m Vietnam contract