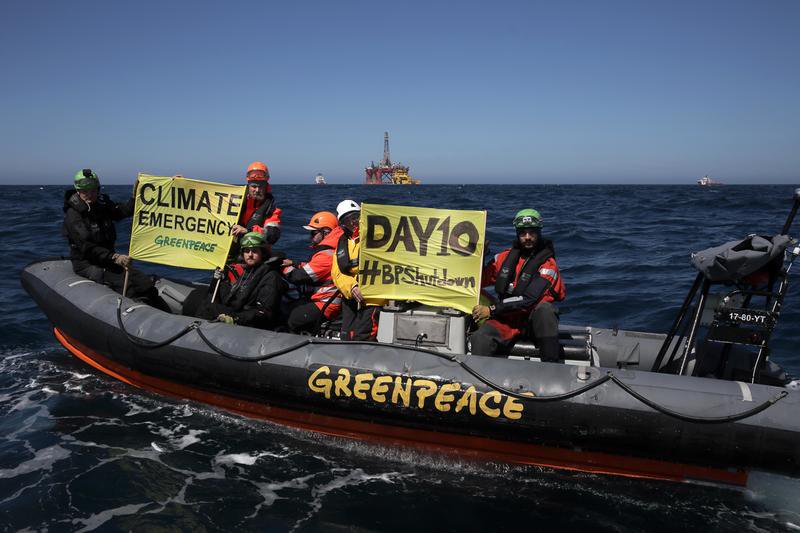 Regarding Greenpeace's call for drastic change, at least there are signs that the North Sea oil & gas industry – UK, Norway, Denmark and The Netherlands – recognises the challenges and is prepared to curb its emissions.
Worryingly, I hear no such noises from other parts of the world, least of all the US where Trumpian anarchy now reigns.
As far as the OGA cancelling future UK licensing rounds is concerned, Greenpeace has a point while not necessarily understanding how it has arrived at that notion, by that I mean the complexities of the hunt, find and produce process.
Hunting for, finding and developing hydrocarbon resources even from a single round, can span decades. This is well understood in a community such as Aberdeen but understandably not by the wider public.
We don't have that amount of time to turn climate change around, assuming that is even possible. My view is 2040 let alone 2050 is too late to achieve Net Zero by any industry; most of all energy and food production.
However, there is one critical area where I currently believe the oil & gas industry does have a qualified future and that is feedstock for industrial and consumer products manufacturing.
Why?
Because, as far as I can determine, there are few if any large-scale credible classic hydrocarbon feedstock substitutes that do not also pose major environmental threats, except perhaps ammonia (NH3) production from seawater that utilises surplus offshore wind power generation capacity.
NH3 is a building block to much else and has long been used as a fertilisers feedstock. But it can also play a major role in the energy-intensive chemical industry, including plastics. It is incredibly versatile.
Natural gas and oil are used as feedstocks for naptha production; this includes a proportion of North Sea output.
A typical modern ammonia-producing plant first converts natural gas or liquefied petroleum gases or petroleum naphtha into gaseous hydrogen using a process known as steam reforming.
The hydrogen is then combined with nitrogen to produce ammonia via the Haber-Bosch process.
At the moment, using electrolysers to directly generate hydrogen for ammonia production cannot compete with the hydrocarbons-based route, hence my observation about the North Sea having a feedstocks future for some time yet.
And so-on and so-on.
One thing is abundantly clear, there are no straightforward answers to solving the climate (and resources shortages) crisis that humankind is responsible for.
That is why I for one think I understand the need for continuing oil & gas production but in a qualified way.
We cannot simply switch off an industry such as oil & gas and substitute another at the flick of a switch; at least not with 7.7billion and counting humans on Planet Earth.
Recommended for you

Future generations will condemn our inaction on jobs