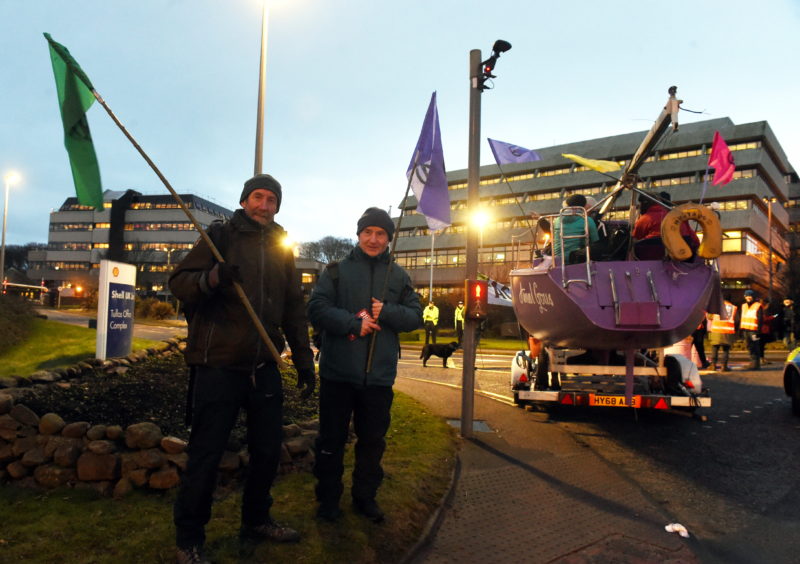 Media reports of organisations announcing divestment and a distancing from oil and gas are increasing.
The recent Energy Voice article Royal College of GPs halts OGUK conference over climate concerns is a case in point. In the eyes of many oil and gas has become a toxic brand.
Extinction Rebellion recently blockaded Shell's Aberdeen headquarters with one protestor saying "we have no option to start weaning ourselves off fossil fuels."
But isn't that what Shell state they are doing?
Shell's Energy Transition Report says: "Changing our portfolio in the long term, beyond 2030 describes Shell's intent to move in step with society towards a lower-carbon future. It describes our ambition to halve the Net Carbon Footprint of the energy products we sell by 2050. This will mean reducing emissions from our operations, but most of the reductions will come from changing the portfolio of products we sell.
"We outline the ways we could achieve this ambition. These include selling more natural gas compared to oil, selling more biofuels, selling more electricity, developing more carbon capture and storage (CCS) capacity and employing nature-based solutions, such as planting forests or restoring wetlands to act as carbon sinks."
So, shouldn't Extinction Rebellion be saying something like, 'Shell we support your ambitions and we will engage with you to help in their delivery'?
Furthermore, rather than divest from oil and gas companies who have a clear commitment to carbon reduction, such as Shell, shouldn't climate concerned investors remain with them and hold them to account on their plans?
We need global companies with similar skills to Shell to deliver on climate management. Misguided demonstrations and divestment are not helping.
Tom Baxter is visiting professor of chemical engineering at Strathclyde University and a retired technical director at Genesis Oil and Gas Consultants
Recommended for you

UK North Sea oil needs investment to stem decline, Shell says