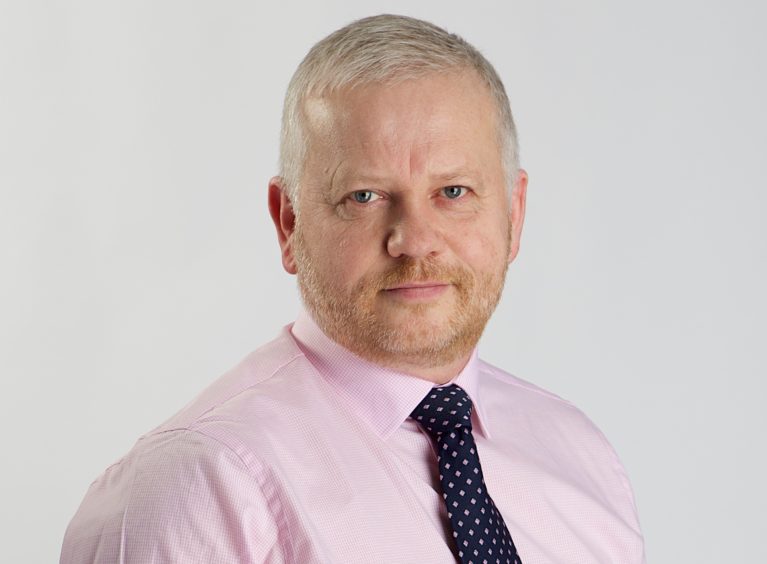 I agree with Scottish Government Energy Minister Paul Wheelhouse on many things: the imperative to tackle the UK and Scotland's climate emergency; the essential role deploying renewables plays in doing so; and the crucial need to achieve this roll-out at the lowest cost possible to energy consumers.
In recent days, I have again found myself in total agreement with the Minister when we both said that we – the Scottish Government and the renewable energy industry – need to 'address the elephant in the room' when talking about offshore wind energy and its impact on Scotland.
The Scottish supply chain.
The two of us were addressing a packed auditorium of over 250 delegates at the opening of Tuesday's Scottish Renewables annual Offshore Wind Conference in Glasgow. The theme for our discussion was how to bring the economic benefits of offshore wind home for Scotland, from development, through to construction, and into operation.
It's a topic we're very familiar with at SSE Renewables. And one I'm always happy to discuss.
As we head towards our first birthday as SSE Renewables, I've been reflecting on what we have achieved in our first year as we deliver our target to treble our output of green energy by 2030.
We've opened Scotland's largest offshore wind farm, Beatrice, which is now operational and capable of providing power for up to 450,000 homes.
We've secured 2.2GW of UK government CfDs for low carbon energy production from new offshore wind farms, including Dogger Bank with our partners Equinor, and our wholly owned Seagreen project, which will become Scotland's largest offshore wind farm when built.
And we now employ over 1,000 people directly to work on our business activities, around 90% of whom are based in Scotland; a five-fold increase in the last 15 years representing significant renewables growth within the SSE group.
These achievements alone represent a huge success for our new business and the Scottish economy in under 12 months.
Beatrice acts as a perfect showcase for how offshore wind brings economic benefits home to Scotland. During development and construction, £460m was directly spent in Scotland with hundreds of jobs created. These were local jobs from supply contracts placed with local firms such as Global Energy Group at Nigg for turbine marshalling, CS Wind at Machrahanish for turbine towers, BiFab for jacket fabrication, Babcock for transformer platforms, RJ McLeod for onshore civil work, and GMR Henderson in Wick for a new Operations Base at the town's harbour.
The continued operation and maintenance of Beatrice is supporting 370 supply chain jobs each year in Scotland, adding £34m annually in value to the local Scottish economy. Over its lifetime Beatrice is expected to create over £1bn in gross added value to the Scottish economy.
That's a phenomenal home-grown contribution, delivering to local communities and the Scottish economy every year during the operational phase of an offshore wind farm. Whilst the industry has some way to go, the potential benefit of offshore operations and maintenance as capacity increases cannot be understated.
You just need to look at Aberdeen, where most of the North Sea oil and gas dividend has been derived from the operations and maintenance phase and not the construction phase.
When talking about the 'elephant in the room', the economic and employment contribution that operational wind farms deliver is an important point that seems to be continually missed. The Scottish supply chain doesn't begin and end with fabrication and construction.
That said, we recognise the focus, here and now, is on how we can better deliver for the major manufacturing supply chain locally. While there are many large-scale, high-value manufacturing contracts available from offshore projects, it's fair to say that the UK has had fairly limited success in fabrication contracts.
Much of this can be put down to the built-in conundrum associated with the competitive CfD process which demands the lowest cost of delivery for the consumer. And the UK supply chain, including Scottish firms, struggle to compete to meet that 'lowest cost' demand. Intense competition in these auctions is one of the reasons why our Seagreen project was the only successful Scottish project in the latest competitive UK CfD round.
As a Scottish company, we want to do all we can to hire Scottish and UK suppliers to deliver the next round of UK and Scottish offshore wind projects. But we can't do it on our own. Much has been made today in media about my comments to the conference that Scottish supply firms should not rely on work from domestic offshore wind projects and should try to win more work beyond Scotland.
This should not be seen as something negative.
Instead, looking beyond our shores is where further opportunity lies for local firms. Nobody should be in any doubt about the buoyant future of the offshore wind energy industry – in Scotland, around the UK and across the world. That should bring confidence in our local supply chain to invest so as to improve the sector's capability and competitiveness.
We need to move the dial to enable Scotland's offshore supply chain market to compete locally and globally – on price, quality and capacity. This will require significant investment through the value chain, from project developers such as ourselves, from individual supply chain companies willing to invest in facilities and production improvements, and also from government.
That's how we will address the real 'elephant in the room' and help bring home even more economic value from offshore wind to Scotland.