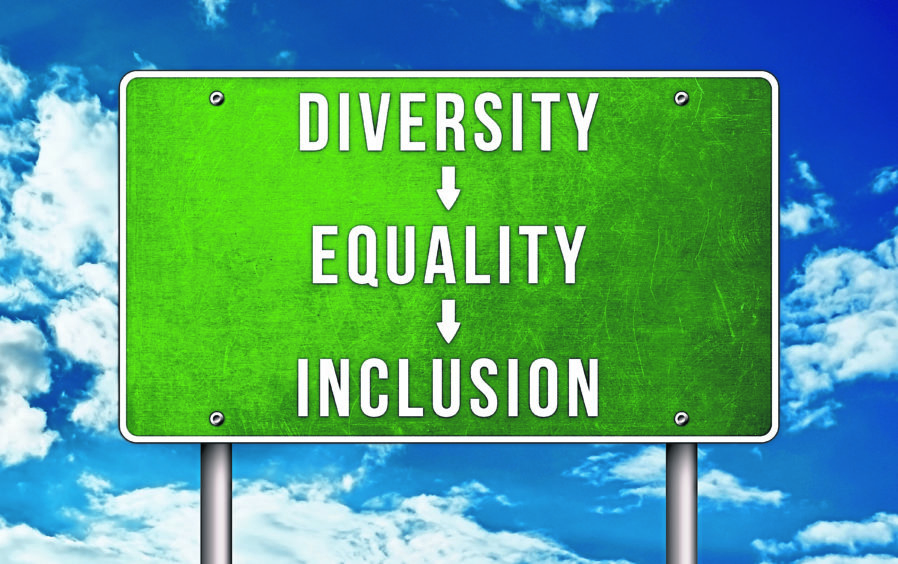 Aberdeen recently played host to another diversity and inclusion (D&I) event.
Now, at this point, it would be very easy for someone to throw in a wisecrack, perhaps
along the lines of, "hey, if a roomful of middle-aged, middle-class, middle managers (mostly white and male) can't crack this diversity thing, then, quite frankly, who can?"
But unhelpful remarks get us nowhere and you won't be hearing anything like that here. D&I refers to a wide range of important issues and everyone has their unique set of experiences and perspectives. Let me attempt to summarise some of mine.
It's almost 20 years since I started my first contract role in Aberdeen. You wouldn't have had any problem spotting me there. Other than a handful of
graduates passing through, I reckon I was the youngest engineer there. And I was one of very few from an ethnic minority background.
Furthermore, the gender balance was also rather skewed. Basically, a modern-day Human Resources team would be appalled at the results of any 'diversity audit'.
But while that set-up wouldn't score too highly versus today's expectations, I certainly found it inclusive. Folks there were friendly, professional and ready to help a newcomer to do the job right, be that the intricacies of marking up a drawing or ensuring safety-critical design calculations were handled correctly. I'm still in touch with folks from there today. In short, it was a good work environment.
When I visited that very same office 15 years later, the decor hadn't changed, but much else had. Experienced, former colleagues had retired and many of their younger replacements had arrived from Europe, Africa and the Indian sub-continent. Had industry finally read the diversity memo? Sort of. Not enough UK engineering
graduates have come through our universities in recent years –
something that needs urgently addressing for future generations – and the industry has looked abroad to address its skills gap.
If those experiences are anything to go by, the oil and gas sector (Well, the engineering contracting side, anyway) can be quite meritocratic – and that's a critical first step to achieving diversity and inclusion. If you have the right qualifications,
skills and experience, you'll get hired, irrespective of who you are and where you're from.
You might even end up leading a section or department. It could certainly offer a few pointers for the some of the public sector work environments I've encountered in recent years.
OK, so everything's perfect in our sector and nothing needs to change, then? Well, while we contractors were broadly content with our existence, we did
recognise that the odds of us ever getting on any corporate ladder and joining a high-flying management team (The guys who make the big decisions and shape the future) were not exactly great.
To this day, big company, senior positions remain dominated by those who join graduate schemes from 'good' universities then 'work' (Network) their way upwards.
And even when companies do start to look beyond their traditional type and slowly diversify their intake in terms of race and gender, another critical issue remains, that of homogeneity of mindset.
These days, this gets referred to as diversity of thinking. But it's always existed: we just called it 'group-think'. And it has consequences.
If you are a car fan, you'll doubtless have asked yourself how big-name company X could ever have launched that hideous, dud model Y that,  unsurprisingly, failed big-style with customers.
The likely answer is, of course, that committees of decision-makers, who all went through the same corporate mill and came out thinking the same way, all failed to spot the dud – even though any outsider could. And the corporate culture might not have welcomed any challenge from any would-be dud-spotter.
It gets worse. Security services have under-estimated lethal foes who didn't match their shared understanding of what a serious
threat looked like.
Major corporations have collapsed because they missed how new technology would revolutionise their sector: Kodak fatally dismissed
digital cameras (Younger readers, they were number one in making this stuff called film).
Closer to home, it's not that long ago I saw early energy transition ideas being dismissed out of hand: our industry faces real challenges should we not recognise the magnitude of change going on around us.
It's easy to be cynical about seminars – a day out of the office – even though these can be an important first step. But in addition to supporting such external
initiatives, maybe companies ought to also be looking inwards and pondering their own readiness to deal with these changing times.
Sanjoy Sen CEng FIChemE is a chemical engineer with over 20 years' industry experience. He also holds an MSc in Petroleum Engineering and attained a distinction in his LLM in Oil & Gas Law from Aberdeen University where he considered a devolved Scotland's future. He spent four years in the Oil & Gas Authority as a senior development engineer and ran as the Conservative candidate in Alyn & Deeside in the 2019 general election. He writes here in a personal capacity.
Recommended for you

Series of contract wins sparks recruitment drive at Global E&C