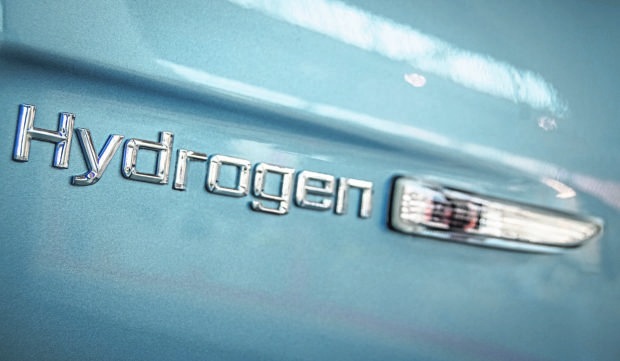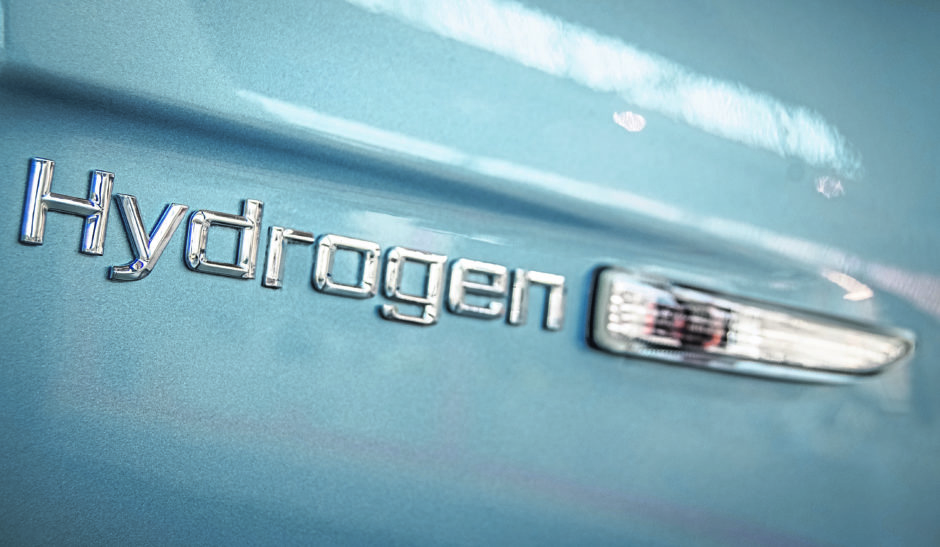 Opinion by Dick Winchester
The announcement by the UK Government last month that it intends to ban the sale of petrol, diesel and hybrid cars by 2035 may well be a distraction from the utter mess it's making of the arrangements for the United Nations COP26 summit in Glasgow later this year.
If it is, it has certainly not been thought through properly.
The ban means that after 2035 you will only be able to buy a battery powered (BEV) or a hydrogen fuel cell vehicle (FCEV). It doesn't mean you will have to give up using that V8 you bought at the end of 2034.
While this ruling implies you can choose between having a BEV or an FCEV, such a choice doesn't realistically exist. That's because many countries have a programme of rolling out hydrogen refuelling stations, but the UK does not.
Without that infrastructure being in place, or at least on the way, buying a hydrogen fuel cell vehicle is not a genuine option.
The government's claim is therefore deceptive in that it's essentially forcing people to buy battery electric vehicles.
In Germany there are now 80-100 hydrogen refuelling stations but there are plans to increase that to 400 by 2025, and possibly 1,000 by 2030.
In the UK there are only around 17 hydrogen refuelling stations, with no plans to increase that number, because the UK still doesn't have a coherent hydrogen strategy.
The advent of the internal combustion engine (ICE) really did lead to people being much more mobile and able to travel easily. It was key to achieving classless "freedom of movement". More than four out of every five people in the UK now have access to a car. That's 77% of households.
One of the most important features of the ICE is that if you need fuel for it you can just pop into a filling station.
It doesn't matter whether you live at the top of a high-rise apartment block, in a terraced house or in a detached house with its own drive and garden, you can always access fuel quickly.
The same would be the case with FCEVs.
Refuelling with hydrogen is just as quick and effortless as refuelling with fossil fuels.
However this is not the case with BEVs, whose charge times can vary from 20-30 minutes to many hours, depending on the state of the battery. Plus you need access to an appropriate charger.
BEV drivers often use the argument that you can recharge at home and that it's faster than refuelling with hydrogen or petrol because it only takes 10 seconds to plug your car in.
But once it's plugged in you then need to leave it to charge all night. Not everyone can access an overnight charger, because of where they live. In fact, a third of car-owners in the UK have no off-street parking. This creates a divide between the charger "haves" and "have-nots" and introduces a new level of inequality.
This isn't the vision Henry Ford and Ferdinand Porsche had when they created the Model T and the Volkswagen Beetle as "people's cars".
It is also quite concerning how many chargers will be needed to achieve net zero.
A study for Glasgow City Council claims it would need 175,000 charging points by 2030 at an estimated cost of not far short of £300 million.
In addition, it's thought Glasgow's electricity network needs around £650m spent on upgrading it to handle that number of chargers.
This means a cool £1 billion to enable Glaswegians to use BEVS.
Nobody has explained how they get over the issue of providing access to a charger regardless of what sort of home you live in.
This study was paid for by the Spanish-owned company Scottish Power, who may of course have an interest in promoting electric everything.
It would be considerably cheaper and simpler to install hydrogen refuelling stations around the city. I'd estimate there are less than 100 filling stations in Glasgow so at broadly £1m each the cost would be around half that of installing all those chargers, and removes the "inequality" that they create.
It really is time we used our common sense and recognised that hydrogen is the only realistic practical drop-in replacement for fossil fuels and got on with the job of developing a production and distribution network. Equality matters in all areas, including vehicle ownership.
Dick Winchester is on the Scottish Government's energy advisory board
Recommended for you
X

Making diversity and inclusion part of 'what we do'