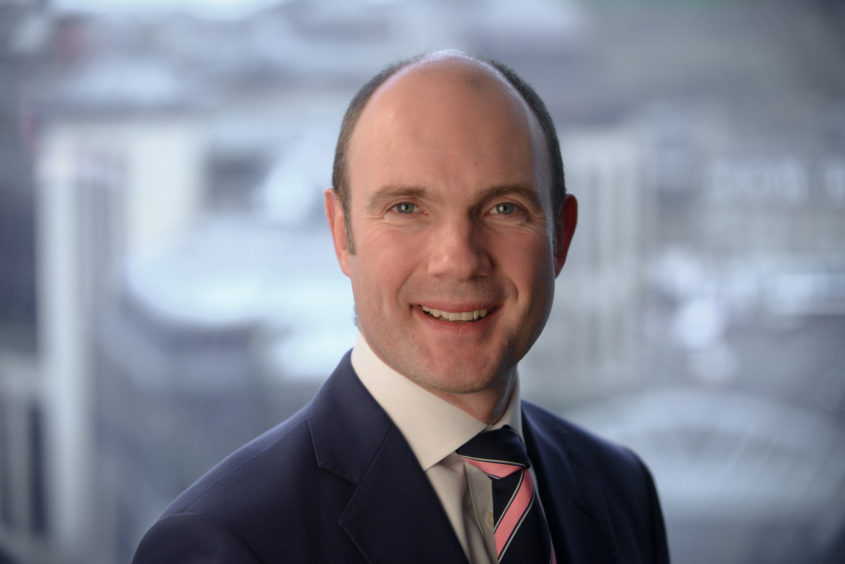 Royal Bank of Scotland (RBS) Group has pledged to stop lending and offering underwriting services to major oil and gas producers if they do not have credible transition plans in line with Paris climate agreement targets.
Two days previously, BP announced its intention to become a zero carbon emissions company by 2050. Its new purpose, according to new CEO Bernard Looney, is to "reimagine energy as we know it".
It is not the first time a finance or energy giant has acknowledged the challenge of climate change. But these objectives go further than greenwashing and trite marketing slogans. Instead, they evidence a genuine change in strategic direction, reflecting a force of public opinion galvanised by an increasingly tangible climate emergency.
The announcements were flanked in the UK by storms Ciara and Dennis. Floods caused by the subsequent downpours continue to affect thousands of homes and businesses.
Meanwhile, in the southern hemisphere, extreme flooding is also hitting Sydney in the wake of extreme fires, with a state of emergency declared over the bushfires in New South Wales which blazed for three months. RBS's announcement on February 14 coincided with the reporting of a new temperature record of 20C in Antarctica.
From Extinction Rebellion and schoolchildren protesters to the informed investor, the sound and fury of climate-conscious people is having a meaningful effect on both government and business.
The UK Climate Change Act 2008 was amended by the Climate Change Act 2008 (2050 Target Amendment) Order 2019 to introduce the government's new target for the UK to reach net zero greenhouse gas emissions by 2050. This is in response to the Paris Agreement, the central aim of which is to strengthen the global response to the threat of climate change by keeping a global temperature rise this century below 2C above pre-industrial levels.
The Paris Agreement also obliged the finance sector to make "finance flows consistent with a pathway towards low greenhouse gas emissions and climate resilient development". Consumer appetite for sustainable finance and demand for green investment products, such as green bonds and sustainability-linked loans, have increased exponentially.
Other lenders that have vowed to stop funding oil and gas include the European Investment Bank, which will pull the plug by the end of next year. In this light, RBS's announcement is less radical and more an alignment with its obligations and a response to increased investor scrutiny.
The RBS and BP announcements, in each case delivered by a new CEO, emphasised reinvention and transformation, and reflected the existential nature of questions facing the oil and gas industry during the energy transition.
Reimagining is the essence of the energy transition, which is a paradigm shift from fossil fuels towards renewables and other forms of low-carbon energy in order to decarbonise and transform the industry. This transition is under way and some of the reinvention and imagination required for its success is suggested in Oil & Gas UK's Roadmap To 2035: A Blueprint For Net-Zero.
This outlines how by 2035, the industry will be on track to become a net-zero emissions basin by 2050, and to meet at least 50% of UK oil and gas demand from domestic production. According to the roadmap, reimagining the industry should include the transformation of operations to reduce emissions intensity and produce oil and gas in a lower carbon manner and the deployment of carbon capture, usage and storage at scale.
Whether BP's plans to reach its net zero ambitions will be deemed "credible" as required by RBS, and whether RBS will continue to fund smaller oil and gas companies not caught by its as yet undetermined "major" definition, remains to be seen. However, these announcements are welcome indicators of the long-term strategy from investors and businesses required to address the threat of climate change.
Catastrophic weather-related events such as the Australian wildfires pose significant risks to lenders. Scientists have presented the scale and devastation of recent storms, floods and wildfires as clear examples of the way climate change can intensify natural disasters. Nonetheless, the challenge of influencing the activities of even developed countries whose government administrations deny the risk of climate change prevails.
The UK is seen as being at the leading edge of the energy sector. From innovating the industrial revolution, it was the first developed economy to introduce a 2050 net zero target. Scotland has a further ambitious legally binding target of reaching net zero by 2045 which, with its unique positioning to explore renewable resources, will hopefully encourage a dynamic and decisive COP26 when it is hosted in Glasgow later this year.
By demonstrating the will to shift the financial system, the UK can continue to lead by example, and increase inward investment to fund renewable energy and sustainability projects, which help to support and accelerate the energy transition.
Alan Shanks is partner at Addleshaw Goddard LLP
Contact the author: alan.shanks@addleshawgoddard.com
To learn more about Addleshaw Goddard: www.addleshawgoddard.com
Recommended for you

BP brings online 'first of its kind' renewable natural gas plant