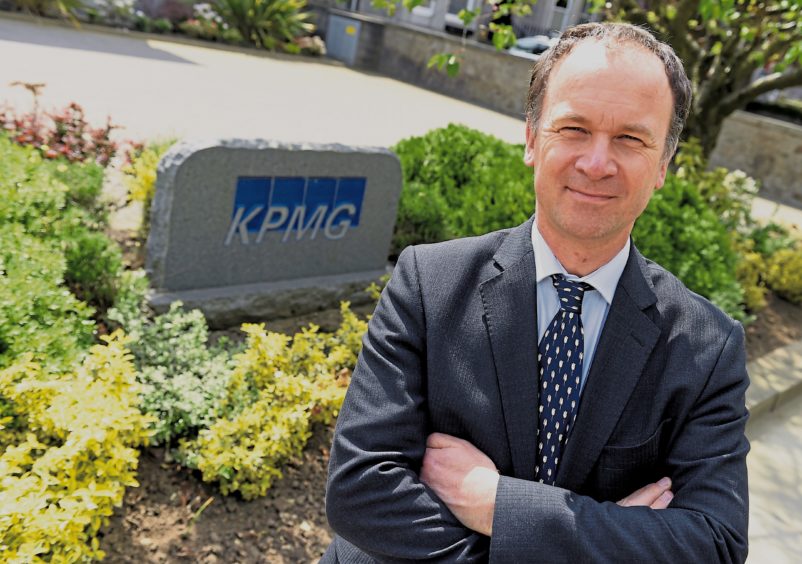 We're just days away from the UK Budget and this year's spending plans are leaving us all questioning what to expect.  With a new Chancellor, a new majority Conservative government, the build-up to COP26, and a flurry of Brexit transition negotiations, there's a lot of second-guessing about the UK's direction of travel after March 11.
In eight months, the world's political and business leaders will descend on Glasgow, no doubt followed by thousands of campaigners and protestors. The climate debate has never been so high up the agenda, and the pressure is on for the UK Government to provide meaningful leadership on the world stage as it gears up to what could become an historic climate conference.
Scotland's oil and gas sector knows that insignificant and reactive measures are no longer an option. Change is on the horizon and action is being planned to reposition the sector.  This should ensure its long-term sustainability, and its ability to maintain investor confidence. But, this is also a battle to ensure that industry's voice is heard.  BP aims to be net-zero by 2050.  Equinor, Shell and Repsol are amongst those who have also announced momentous carbon reduction targets.   The strategies have been met with a mix of cheering and jeering, as environment and industry experts queue up to analyse exactly how a sector associated with fossil fuels can really help shape a greener future.
But it's our largest, multi-national energy firms that will continue to lead, and can help finance, the transition towards cleaner, more renewable sources of energy consumption.  We all need to speak up and ensure a greater understanding of the vital role oil and gas producers will pay in what is, in reality, an evolution rather than a revolution.
Oil & Gas UK recently painted a stark yet realistic picture of the UK's energy consumption in the future. In its 'Roadmap to 2035' the industry body stated that UKCS extraction needs to continue at maximum levels to meet demand and prevent an increasing reliance on fossil fuel imports.  This isn't a huge revelation for those who have been paying attention.  But it should be a reality check for those who clamour for an end to fossil fuel extraction.  The prospect of satisfying fossil fuel demand via imports should scare people, yet this sometimes gets lost in translation as protestors clamour for an end to fossil fuel extraction.
For political and industry leaders, we're witnessing a period of extreme disruption. Voices are growing louder and the debate is becoming increasingly muddied. As with resolving any argument, the solution is working together to ensure that all interests are accommodated, addressing the climate emergency, dealing with new challenges, minimising job losses and avoiding supply shortages.
The new Chancellor, Rishi Sunak, has a giant task ahead of him. Managing the UK's response to the climate emergency will only be one of a growing list of actions on his and his colleagues' agendas, but it can't be delayed or ignored. This country will need oil & gas for decades to come, and the Government needs to speak out against any knee-jerk clamour for a premature cessation of UK oil & gas production.   It also needs to follow through on its election promise of a sector deal, one which supports the Government's climate change commitments and recognises the reality of the need for UK-produced carbon energy.
The coming months could be crucial for the sustainability of Scotland's oil and gas sector.
Martin Findlay is KPMG UK's Senior Partner in Aberdeen.