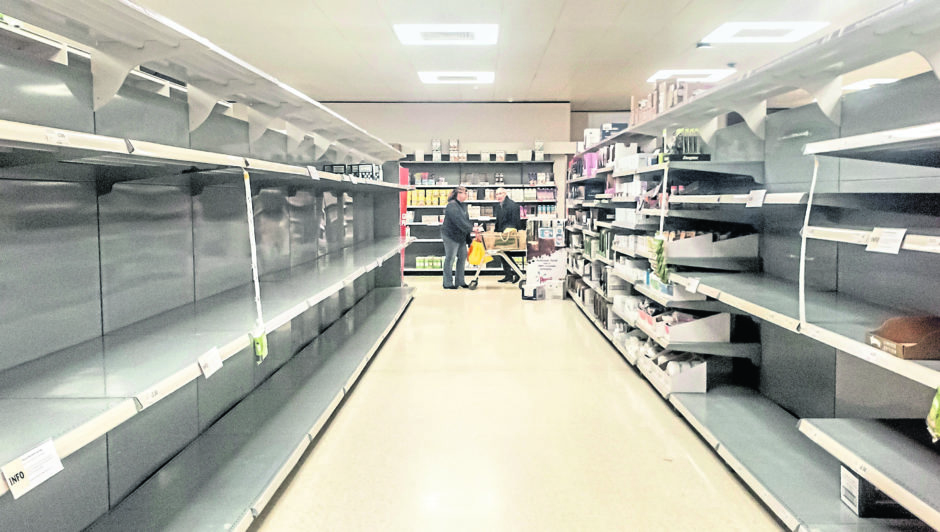 None of us have been in a situation remotely like this before. The rules and the facts are changing daily and it can be overwhelming to try to keep up with developments.
It is up to all of us to stay calm, prioritise and apply our skills and experience to do the best we can, given the circumstances we are in.
The oil industry is nothing if not adaptable and we do have recent experience of dealing with a rapid price shock on which to draw.
In the matter of days since the scale of the challenge emerged, an enormous amount has already been done. The government is introducing unprecedented levels of support for businesses large and small coping with Covid-19, with inevitable delays in providing fuller information, given that it is creating new schemes at very short notice.
New information on government support schemes is being provided on an almost daily basis and the up-to-date position on these is best obtained from your usual legal advisers or from Oil and Gas UK (OGUK), which is maintaining a web page linking to the latest guidance.
However, the industry is having to cope not just with the virus but also with the impact of the oil price fall, which is already resulting in some very similar effects to the last price crash, including companies taking steps to reduce opex and capex. We have been told that the Thistle, Heather and Deveron fields will not start up again and there may be other examples of fields where decommissioning decisions are accelerated by the change in economics.
Industry regulators are taking steps to adapt their approach to the new situation. The Oil and Gas Authority (OGA) is working very closely with the UK department for Business, Energy and Industrial Strategy and HM Treasury on financial resilience, while supporting the work of industry and trade associations such as OGUK on operational and logistical resilience.
The OGA has said it will take a pragmatic approach to compliance where it can, specifically when considering amendments to licence timelines, but encourages operators to engage with it early, with evidence, on any specific requests. It still plans to offer 32nd Offshore Licensing Round awards in summer 2020 and will be considerate and open to dialogue with applicants at the time of award. The OGA has deprioritised stewardship reviews, including only holding reviews with operators in relation to regulatory or materially significant matters. It is working with operators and the supply chain to help secure timely payments, also a focus for OGUK.
The Health and Safety Executive is postponing routine inspections and with the industry is considering how to address the need for recertification of equipment such as cranes and medical fitness certification for personnel while still ensuring that operations offshore are being carried out safely. The Marine and Coastguard Agency has issued guidance to mariners on contingency planning for Covid-19.
Industry bodies such as OGUK are co-ordinating actions and disseminating information. OGUK has published a medical flowchart providing guidance on helicopter transport of personnel offshore in the face of Covid-19 and operators have collaborated to provide dedicated helicopter evacuation.
Some oil and gas workers are considered essential workers –this will likely include offshore workers, helicopter and onshore logistics teams and key pipeline and terminal workers. Supply chain workers will also eventually need to be included on this list to keep platforms supplied and no doubt there will be others.
However, due to the impact of the oil price fall, and the possibility of shortages of available personnel and logistics, some operators may choose to postpone non-essential work. At the time of writing, Ineos has indicated it intends to proceed with the Forties shutdown but has postponed this from June to August. Not all the work due to take place alongside the Forties shutdown may be possible. Even without the impact of Covid-19 the industry was looking at a squeeze on resources and there may be a need for collaboration to decide which work to prioritise.
Meanwhile, we are all learning new skills. We are learning that we can work from home quite effectively, at least when the children are occupied. We are learning that online meeting apps can work well and that we can also use them for virtual coffees and lunches with our workmates. We are learning that perhaps we don't need to meet face to face as often as we thought and when this is all over, maybe we can apply those learnings to reduce our travel budget and our carbon budget. We are taking time to think about the mental health of our colleagues and to have open conversations about how we are feeling. Maybe that is another habit we can maintain when all this is history.
Some of us are not so lucky. Some of us can't work from home and may be worried about potentially contracting the virus and taking it back to their loved ones. Some of us are offshore and unable to return to our families due to exposure to colleagues with symptoms. Some may be facing losing our jobs or being laid off on low pay. We are thinking of you. Be well.
Penelope Warne, senior partner, CMS
Recommended for you

North Sea oil industry still 30 years away from gender parity