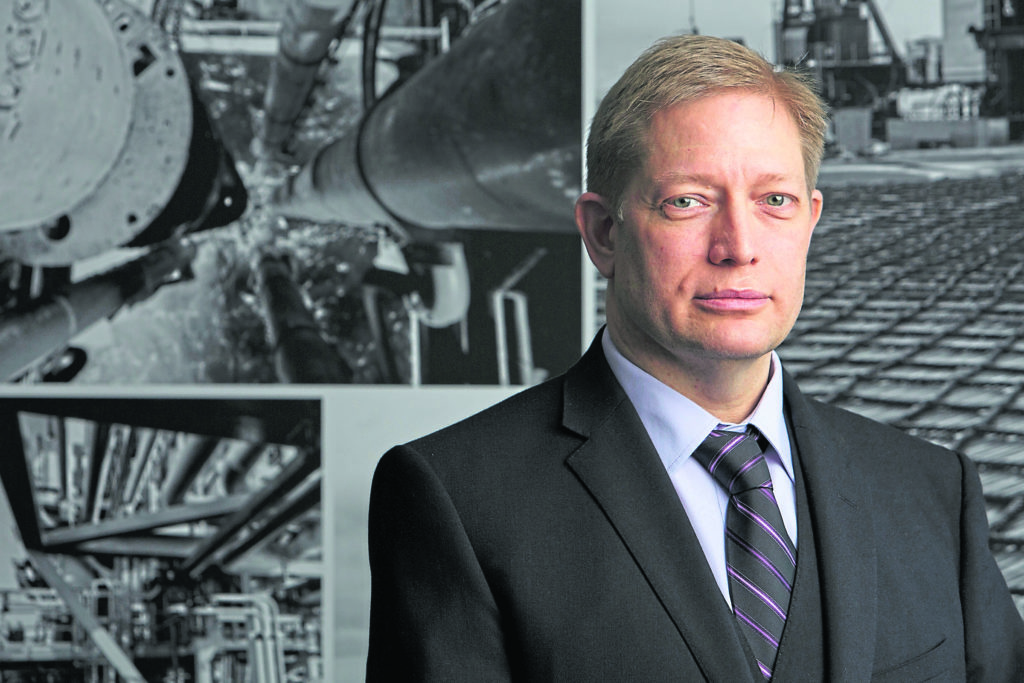 Do we play as a team or individuals? How should we take on the challenge of the unpredictable turbulence of today's business environment? Our industry faces a triple whammy of pressures from operational disruption due to Covid-19, massive reductions in demand for our product and a globally oversupplied market.
This was highlighted in our Business Outlook: Security of Supply report, which captured the impact of this trio of challenges while also highlighting the critical role the UK oil and gas sector continues to play in providing the nation with energy.
Having the right mindset when facing uncertainty is crucial. As friends and colleagues know, I'm an avid archer and I often take inspiration from the world of sport. The more challenging the sport, the better because it's about people finding ways to deliver results under intense pressure. And that's when I would suggest a team gets better results. The question is how?
Recognising the value of the prize is a start. Companies are under immense pressure and sadly many jobs have been lost or put on hold. Yet, we still have a big job to do in keeping the UK running and our industry continues to employ thousands of people, onshore and offshore. Supporting this amazing team, ensuring they are safe, healthy and informed now and always is our top priority. It's also about working co-operatively, something we should have learned from the previous downturn. It's about operating in the spirit of the 10 Supply Chain Principles which we developed with input from operator and supply chain companies to ensure good practice is promoted and poor practice challenged. It represents the playbook for how companies should behave so we can push to eliminate unnecessary costs, add value and boost competitiveness.
Successful teams recognise the need for everyone to play their part. We are not going to be able to face this as individual firms. We welcome the positive and collaborative approach of companies, trade unions, regulators and governments. We are all focused on delivering constructive dialogue that finds solutions to the issues our sector faces.
We've had impressive turnouts for our online meetings, webinars and virtual engagements, all of which helps in mapping out the way ahead.
We need a culture of relentless learning and innovation, keeping focus on current challenges while also preparing for the longer-term opportunities. Creating environments where people have the ability to talk honestly about what works, what doesn't work, and what might work is critical to effective teamwork. The Problem- Solving Network we have launched on OGUK's Efficiency Hub is one of the key tools that can enable this conversation to deliver results.
And finally, we have to listen to feedback and be prepared to take on new ideas. Our Young Professionals webinar, Insight into the Industry, attracted more than 370 participants, eager to help, strong on opinion, and not afraid to ask. It is this new generation who will deliver the future of the energy industry and they're keen to help suggest how we might face the challenges of the now.
Striving for balanced optimism might seem impossible right now. Our Activity and Supply Chain report revealed a potential 20-30% reduction in revenues across an already fragile supply chain.
That is a massive cause for concern but as a team we are focusing on what delivers the best scenario. We are learning from each, using new tools to do that and are focused on keeping our industry viable so we can play our key role in the journey towards net-zero. We're focused on ensuring we come out of these challenging times with the skills and capability to help deliver Roadmap 2035; the blueprint outlining our role in the energy transition.
Matt Abraham, OGUK supply chain director
Recommended for you

Tendeka: Carving out a carbon free future