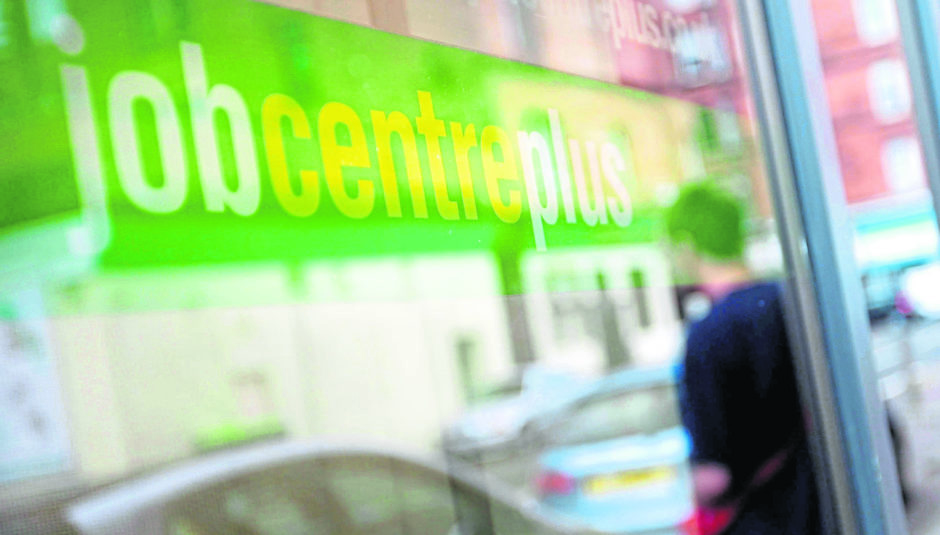 Not many days ago, a Scottish MSP said the Holyrood government ought to revive an initiative originally set up in 2015 to protect and sustain oil and gas jobs at a time of crisis.
Lewis Macdonald said the original Energy Jobs Taskforce (EJT) initiative, launched in January 2015 and abandoned in September 2017, had been killed off too early, though its spirit tottered on under the wing of the Oil and Gas Industry Leadership Group.
The North East Labour MSP claimed it was "always a big mistake" for the Scottish Government to get rid of the taskforce in the first place – though, in reality, it was far from clear what it achieved.
Yes, Scottish Enterprise pumped out some numbers but, to this day and by its own admission, the Scottish Government has no firm record of the number of people the initiative helped out of redundancy.
The EJT was born out of crisis – in this instance, the third major oil price collapse since the North Sea offshore industry was born in the 1960s.
Market tremors signalling that all was not well began early in 2014, with the main shock hitting and rocking the industry to its foundations during H2 that year.
Tens of thousands of jobs were at stake and it was deemed necessary to try to rescue as many as possible, as well as setting in place some sort of training assurance measures for oil and gas apprentices.
Stakeholders, even including energy media, were invited to brain-storming sessions as Scottish Enterprise in particular sought to find a way out of the mess that the North Sea supply chain especially found itself in, though the crash created a global problem for Big Oil.
Operators were slashing capital and operating budgets, brutally forcing contract renegotiations on the supply chain – basically looking after themselves while making noises about the long-term strategic importance of ensuring that the supply chain survived.
In January 2016, the Scottish Government staged a largely energy-focused cabinet in Aberdeen.
By that time, many of those involved in the early pathfinding stage had become marginalised – dispensed with and ignored, thereafter. That included myself.
It came as no real surprise when, at 2017's Offshore Europe, the announcement was made that the taskforce was being disbanded. It was claimed at the time that it had been a reasonable success.
Yes, it was true that the industry was showing signs of being on the mend. People were being hired again.
The all-important oil price was up around $56 at the time of the show versus just over $29 in January 2016. But this was a sharp contrast to the $110 or so being fetched by Brent in April 2014.
Most companies and their people were basically still struggling – that was very apparent at the 2017 Offshore Europe. Not that one paid much attention to the EJT shutdown.
It was basically a Scottish Enterprise-led decision, plus the agency was a poor communicator into the bargain and still is, in my opinion. So too, frankly, was the energy team in the Scottish Government, and it still is, too. Energy Minister Paul Wheelhouse please take note.
The third big crunch aftershocks arguably continued throughout 2017, though by the end of the year there were clear signs of recovery.
But, like each one of the three big downturns to that point, operators were slow to slacken the purse strings and restore offshore housekeeping a little above the ruthlessly stripped-to-the-bone approach since late 2014 and consider new – mostly satellite – developments.
Wind the clock forward a little. In March this year, Brent sank with lightning speed, bottoming
out at around $20.
The fourth big price shock rattled the North Sea to its very foundations. Oil and Gas UK warned that up to 30,000 UK offshore industry jobs could disappear over the coming 18 months as a result of Covid-19 and the battle between Russia and Saudi Arabia over quotas.
Clearly there will be a recovery of sorts from this latest crash and many people will again dribble back into oil and gas locally and globally.
But, like the boxer being punished in the ring, the once ascendant North Sea is well past its peak and fitness training to help prolong reasonable viability will eventually be defeated by the law of diminishing returns.
Low carbon energy is, of course, on the rise, but the problem is there is little real manufacturing associated with it here in Scotland or the wider UK. And what there is, is all too often a satellite to a major European turbine brand.
Nevertheless, low carbon energy is generating service jobs and North Sea-trained people are potentially ideal candidates for career transition to offshore wind, for example.
Let's assume that jobs initiatives work, that Lewis Macdonald is right and that Scotland does need to revive the taskforce dumped in late 2017.
It will have to be a very different taskforce, one that brings High Carbon interests face-to-face in a joined-up way with Low Carbon. Simply repeating what went before simply will not work.
In any case, "transition" is today's fashion word. I've just been on the Skills Development Scotland website and was quickly reminded that, back around the time the original oil and gas taskforce was created in 2015, there existed an entity known as the Energy Skills Action Group. Its chair was Frank Mitchell, chief executive of Scottish Power Energy Networks.
It pre-dated the oil and gas energy taskforce of 2015 and it seemed to have some good ideas. It addressed the High to Low Carbon diaspora. But I don't know what became of it.
If there is to be a new taskforce then at least make sure that it is joined-up, that it develops a 10-year plan, that it is funded accordingly, that it is transparent in its successes and failures.
Recommended for you

Sturgeon: those calling energy strategy a 'betrayal' haven't read it properly