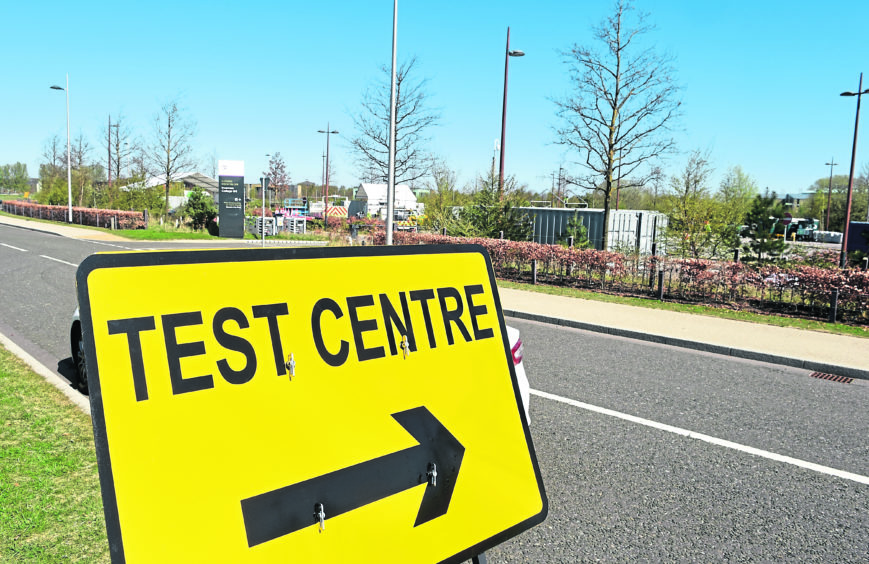 Two years ago, on the 30th anniversary of the Piper Alpha disaster we wrote about the challenges facing the North Sea: the large, experienced operators replaced with new entrants to the world of exploration, production and operatorship, the tight budgets and contractor margins.
We could never have envisaged the types of additional challenges the industry would now be facing. As Covid-19 took hold in March, the majority of UK businesses sent their workforce home.
Within oil and gas companies, business continuity teams were mustered and within Oil and Gas UK a pandemic steering group was pulled together, all while continuing to operate part of the UK's critical infrastructure and ensure an uninterrupted supply of energy.
There was neither the option of shutting down, nor the benefit of sector-specific advice telling operators what to do. In health and safety terms, it was a matter of planning and doing, checking and acting all at once.
For years, the oil and gas industry has pioneered initiatives to ensure focus always remains on safety. Those operating offshore strive daily to reduce risks to as low as is reasonably practicable. However, almost overnight that became an ever more perilous balancing act of managing the risks inherent in offshore work at the same time as managing the risk of transmission of a highly contagious virus.
Meanwhile, at the start of April the HSE advised that "offshore inspection or investigation visits will only be undertaken in exceptional circumstances, and this will need internal approval from senior leaders in HSE".
A week later the HSE issued a joint statement with the Partnership on Health and Safety in Scotland: "If it comes to the HSE's attention that employers are not complying with the relevant public heath guidance (by enabling social distancing when it is practical to do so before personal protective measures), HSE will consider a range of actions ranging from providing specific advice to employers through to issuing enforcement notices, including prohibition notices."
By the end of April, some guidance arrived and Health Protection Scotland set out how helicopter companies, duty holders and medics can manage and prevent an outbreak of Covid-19 on oil and gas installations.
The guidelines were welcomed.
However, by then it was more than a month after lockdown had begun. A month later there was another joint statement, this time issued by the Scottish Government, Police Scotland, Health and Safety Executive and local authorities on safe workplaces: "The Health and Safety Executive (HSE) recognises that the presence of Covid-19 in the community introduces a new risk into the workplace. HSE and local authority environmental health teams can apply their expertise and use powers under the Health and Safety at Work Act to protect people at work."
On the one hand, firm statements like this are welcomed. Safety of the workforce is paramount and that can never be overstated. A regulator that is poised and ready to hold irresponsible employers to account is key to maintaining the exceptionally high standards of the UK's health and safety regime. On the other hand, what does this mean for enforcement action when operating during a pandemic?
There is now HSE guidance available – Working safely during the coronavirus (Covid-19) outbreak. But the emphasis of that guidance is that employers need to make workplaces "Covid-secure". Should organisations be concerned about this message, with the suggestion that it is possible to make your workplace "secure" against the virus?
Responsible employers used to carrying out risk assessments and implementing safety measures are now having to accept that they operate in a changed risk environment. At times it feels like an incredibly uncomfortable position to be in, both morally and legally. Employers need to know where they stand with their regulator and what the approach is going to be to enforcement. This is particularly so when we talk about health and safety law with the potential for criminal liability, unlimited and uninsurable fines, individuals being held liable, directors disqualified and custodial sentences imposed.
How is the HSE going to handle a situation where despite the best efforts of an operator, there has been an outbreak on a platform? Is this public health emergency going to be handled as a workplace accident? Will the presumption be that there has been a breach of the law, leaving the accused to prove that it was not reasonably practicable to do more than was in fact done?
For the offshore sector, the situation is exacerbated when compared to other industries, from the risks associated with a travelling workforce, to the close living and working environment offshore and the obstacles to social distancing, not to mention the lack of a
quick route to hospital when medical attention is needed. And then there are the risks arising from the oil price crash of a distracted workforce and of losing mid-level supervision.
However, all that said, once again the industry is demonstrating its resilience in the most challenging of environments. Companies have invested heavily, in time and money, to manage the new risks and support the workforce with the tools they need to operate in their optimum "performance zones". Recognition is being given to the unavoidable negative impact of the current climate on mental health and how this impacts overall safety.
Disrupted shift patterns are beginning to return to normal but consideration is given to how change is affecting individuals.
There is concern around transmission through cabin sharing and close contact with others. This is being met head-on.
Concentration, performance and wellbeing of the workforce is being constantly monitored. Operators are focused on striking the balance between caution and fear.
They are aware of the risks of a stressed workforce. Helicopter companies have planned and implemented additional measures to reassure both their own workforce and their passengers. There is an overall feeling of control, that the risks are being assessed and measures implemented. The role of the HSE is "a guide dog and a watch dog" at the same time. If ever there is a need for the HSE to focus on the guide dog role it is now.
Recommended for you

Valaris rig hit by Covid outbreak