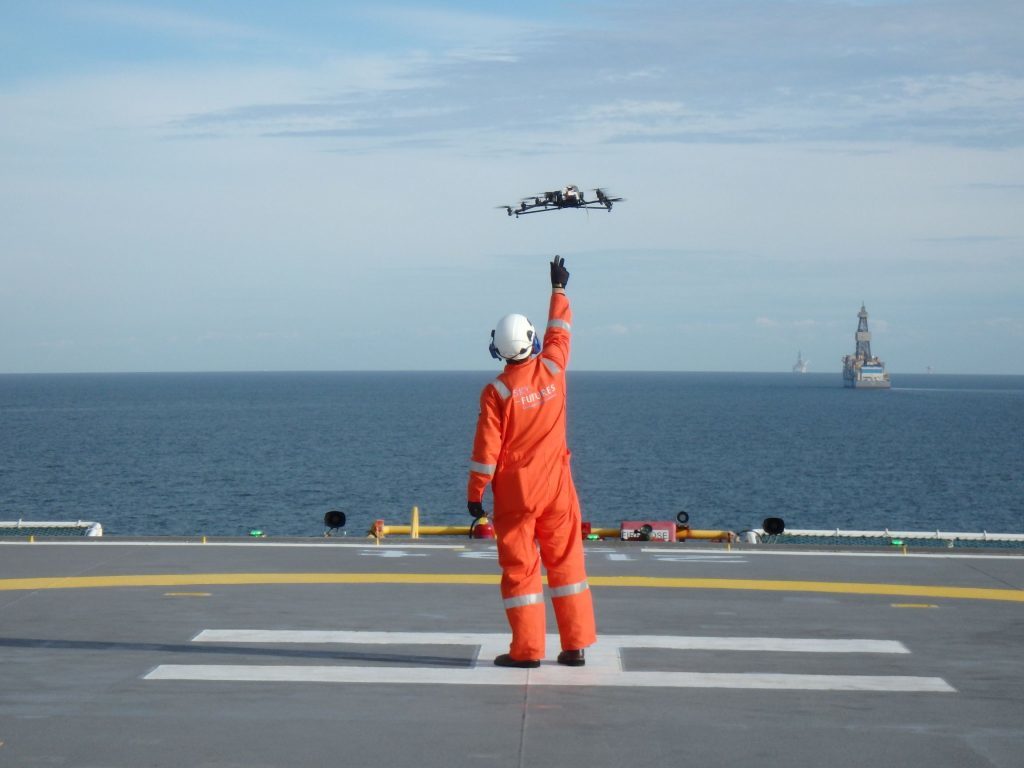 The development of drone technology is beginning to touch on a wide range of industries, sectors and aspects of life.  Significant media attention has been dedicated both to beneficial uses of drones, such as unmanned aerial vehicle ("UAV") military reconnaissance missions, as well as the disruption which the misuse of drones can cause, such as the closure of Gatwick airport.
The oil and gas industry is increasingly utilising drones particularly for remote monitoring, inspection and predictive maintenance of critical infrastructure. More recently, there has been a rise in the use of drones in oil spill incident response.  This article considers how this particular usage can mitigate pollution losses for oil companies and their insurers.
Drone use in oil spill incidents
Oil spill incidents often attract enormous pollution liabilities for responsible parties. One need look no further than the BP Deepwater Horizon incident in 2010 and the associated litigation that is still ongoing today to appreciate the significance of the pollution risk involved with offshore oil production and the transportation of crude oil products.
Technology and increased maintenance standards mean that the frequency of oil spills is rarer than ever before.  However, when an accident does happen, having drones available for immediate deployment can enable:
rapid shoreline monitoring, including ordinarily inaccessible shoreline, in order to determine the nature and extent of oiling;
examination of the condition and anticipated efficacy of response equipment, such as skimming systems and booms, to determine whether they require maintenance or cleaning;
accurate imagery and data to validate trajectory maps to improve response decision-making;
the provision of accurate GPS coordinates of the locations of spills;
the gathering of footage for government agencies to use for media communications to reassure the public;
the tracking of vessels sailing through oil slicks if spills occur in areas of high traffic; and
monitoring situations where there is a risk to human life and it is too dangerous for a helicopter to monitor.
Drones are already being used in this context, for example, Wingtra utilised its WingtraOne drone to assist with the assessment and response to an oil spill which occurred after a bulk carrier hit the edge of a reef on Rennel Island in February 2019.
However the drones technology industry is continuing to explore the boundaries of drone usage in oil spill response.  Terra Drone Angola recently conducted a simulation of an oil spill off the coast of West Africa to test the effectiveness of drone response by releasing environmentally friendly dye in the vicinity of offshore oil and gas assets, deploying six drones and then assessing the extent to which the drones helped streamline the management and monitoring of the incident. A similar test was also recently successfully conducted by Chevron along with the US National Oceanic and Atmospheric Administration, US Coast Guard and several other administrative institutions.
In recognition of the potential benefits of drone technology, Oil Spill Response Ltd, the world's largest oil spill response company, is reportedly working with Sky-Futures, an international UAV technology provider, to develop and provide a drone based inspection service designed to improve incident response and shorten mobilisation time.
How cover may respond to the increased use of drones
A quicker and more effective response to oil spills provides operators and their insurers with significant financial benefit by reducing:
response costs – fewer vessels and helicopters required to identify, track and contain the spill;
liabilities from pollution damage and bodily injury – a quicker response can minimise the spread of a spill;
HSE risk – the unmanned nature of drones reduces the number of humans usually involved in helicopter or vessel response, often in adverse weather conditions and with fire risk.
As the industry continues to develop an appreciation of the benefits of using drone technology in this way, care needs to be taken in the assessment of the risks that can be associated with such usage in an oil and gas context and, noting the vast array of jurisdictions any one operator might be active in, each having its own unique legal response to the use of UAVs. One of the main difficulties is the disjointed nature of the interrelationship (if there is one at all) between laws and regulations addressing the registration, regulation and insurance of UAVs and how, invariably at this stage, many of those laws and regulations are incompatible with a vast range of other laws and regulations otherwise completely unrelated to the use of UAVs.
Clyde & Co has a market leading International Drones Group which sits across multiple diverse sectors with a global roll-call of Clyde & Co partners and specialist external Senior Consultants dealing with the growing use of UAVs. We have been engaged by insurers, corporates, governments and regulators across the world to assist in compliance, policy creation, registration, regulation and insurance policy wordings with regard to UAVs and their use in different sectors.
By Angela Flaherty, Partner, and Max Braslavsky, Associate, at Clyde & Co