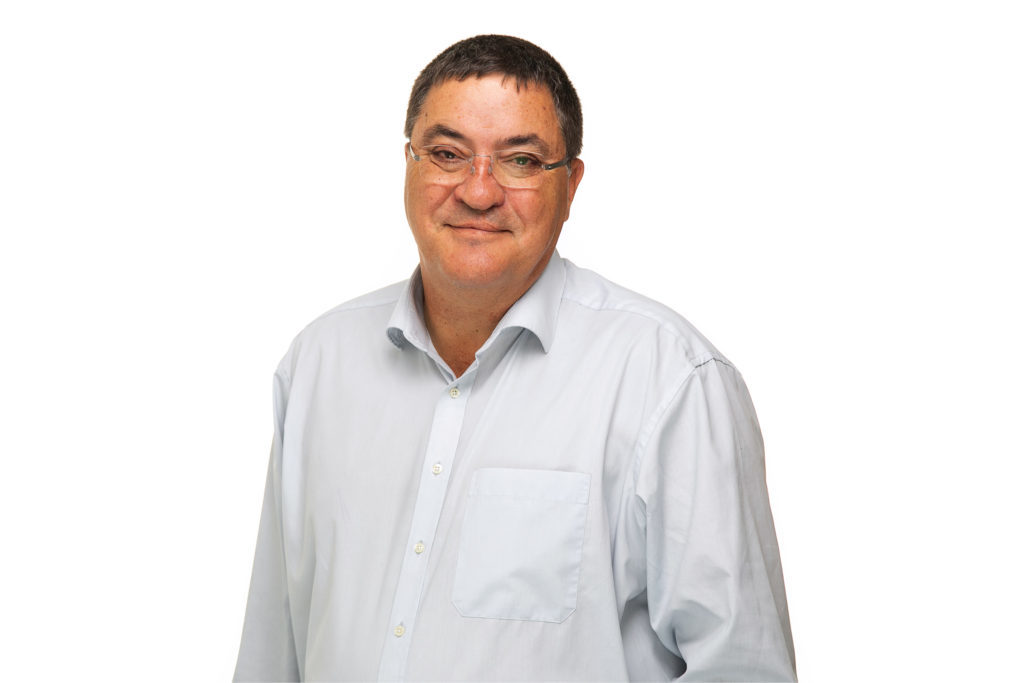 When lockdown was first announced, Sentinel Subsea didn't envisage that 15 weeks later, we would have developed and secured a field trial for our second well integrity monitoring system.
So how, and why, has this taken off so quickly?
Product B (Hydrocarbon Detection System – HDS) was our original idea. It got superseded by what turned out to be our Product A (Tracer Detection System – TDS), which offers more detailed, complex well integrity capabilities. However, HDS remained in the pipeline, and from a technology roadmap perspective, Sentinel Subsea is bang on schedule in bringing it to fruition this summer.
But how did we deal with the massive roadblock that is Covid-19?
The oil and gas industry is full of resilient characters – it needs to be! And like so many determined individuals around us, we've not been unduly knocked by the current circumstances. Undoubtedly our "compact" size has helped, coupled with the fact that we're relatively new and without dependence upon a long-ranging orderbook.
So we've continued as usual, logging in to our daily team (or rather, Teams) meeting – firstly to check everyone is OK in body and spirit, but also to ensure we're making the most of this time and putting it to good use.
It was an early lockdown conversation exactly along these lines that led us to think that it would be crazy to abandon our tech roadmap, and NOT embark upon Product B – especially when we had made the decision not to furlough any of the team.
So far, so easy. But technology development can be a long drawn-out affair at the best of times, so how have we got from starting point to field trial acceptance in just 15 weeks?
Original Mindset
We came into existence during the last market downturn. An idea, germinated in the mind of someone "newly-retired" (me), was brought to life. Not only because the support was there to create a company around the idea (Scottish Enterprise's Grey Matters Programme), but because its fundamental benefits of cost and time efficiency – and environmental responsibility – stuck a very loud chord with a fairly subdued industry.
So, what's different about this time around? The main change is that this has been an immediate shift in market conditions. This means the proposal and acceptance of new technology has moved faster than ever before. But how do you innovate in isolation?
Increased Availability
Increased availability helps a lot. We knew that we wanted to reconnect with Professor David Bucknall of Heriot-Watt University, who had helped us develop our initial TDS back in 2018.  Having made that initial contact via OGIC, we were now able to go directly to David, who is able to undertake a portion of work separate to that of the University. By the power of courier delivery, we set up successful tests in both our own Aberdeen-based lab and David's home.
We were also able to reconnect with and engage the services of an ex-Grey Matters colleague, John Mailey, who is kept busy with his company WindStorm. During these strange times, he had the capacity to apply his outstanding mechanical engineering skills to the matter in hand.
Yes, things are a little slower when you're doing this from home, or alone in a lab – but we've found practicable workarounds. The proof is in the pudding – product B, our Hydrocarbon Detection System (HDS) now exists.
Both individuals have integrated seamlessly with the team, and that has proved a real revelation to any of us who thought that nothing could beat face -to-face interaction.
The same holds true for our customer relations; we've found it considerably easier to catch the operators' attention. After so many years in the industry, it's not as if we are suffering from a lack of network, but the recent shift in working methods has undoubtedly led to a more efficient chain of communication, allowing us to showcase what's an operator has already been termed a "game changer", far more quickly than would previously have been possible.
Small Adjustment, Big Difference
But would the market interest in HDS be as instantaneous before the pandemic or have we accelerated things due to current conditions? This is a uniquely global phenomenon and that's been reflected in the interest shown as far afield as Australia; a new market to us.
HDS has an increased application and can be fitted in a handful of hours to a well at any stage in its lifecycle. That obviously widens the potential market, but it just so happens that this increased market is also very much driven by the effects of the global pandemic.
As I referenced earlier, the HDS was always in our pipeline. Retro-fitted to any well without intervention, it ensures notification of a loss of containment of any well, at any stage. It negates the needs for periodic inspection, which impacts upon cost, time, emissions and HSE.
Those four elements add up to an important message; economic, environmental responsibility and the path to net zero emissions. The potential for HDS' application in the short- to medium term has increased exponentially, as field development referral, expedited shutdowns and deferred decommissioning continue to climb the industry agenda.
But here's the thing; our new technology differs only slightly to the existing system. A slight modification has made it even more attractive to the offshore industry as it faces current challenges.
That's an important lesson to learn and one I hope many of our industry colleagues are putting into practice right now.
Recommended for you

Industry needs 'white, middle-class men to step up', says OEUK D&I lead