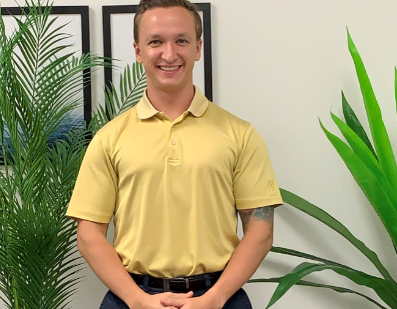 In recent times, trading conditions have been exceptionally difficult for many of us, especially in the upstream offshore construction sector.  The word "unprecedented" may be over-used but it remains relevant and accurate in describing the turbulent world in which we operate writes Aidan Thirsk, sales engineer at Zupt.
We have all done our best to change and adapt to current circumstances. The accelerated use of technology and the associated benefits for the contractor and operator have been evident across many sectors, including ours.
As an international survey service provider specialising in the integration and application of inertial technologies for survey and positioning in the offshore industry, we focus on improving efficiency and production while reducing operational time and project costs.  The so-called "race to be second" meant that, in the past, clients often waited for their peers and competitors to try and test new technology before they adopted it themselves.  But the appeal of streamlined, transparent, "plug and play" options with fixed costs are proving to be increasingly appealing both in terms of keeping staff safely isolated – and reducing costs.
Zupt was founded 18 years ago and introduced inertial metrology solutions in 2010. Since that time, we have completed a total of 250 inertial metrologies, including 12 remote metrologies without offshore survey personnel.   Remote operations are completed by sending ROV video, IP voice, and serial data from offshore over relatively low satellite bandwidth requirements to a team of survey personnel onshore. These personnel can be in Houston or any onshore location. The team then completes the data acquisition in real-time, just as if they were offshore, while staying in constant audio contact with the offshore ROV team.
The latest remote metrology award was in the Gulf of Mexico and was made in response to travel restrictions due to the COVID-19 pandemic, plus a pre-existing desire among operators to reduce the headcount offshore.  It followed the same procedure as a "conventional" inertial metrology but with no survey personnel needed offshore.  It meant that personnel were kept safe through isolation, but the critical offshore survey operations were able to continue.  It was further proof that remote metrologies can be reliably adopted to minimize risk, unnecessary logistics, and additional costs.
There is no doubt that times of uncertainty and challenge will continue to lie ahead for the foreseeable future, but we are heartened by these new opportunities which are opening up across global markets as the clouds start to clear and we navigate towards whatever the "new normal" might look like.
Recommended for you

Saipem agrees to 'de-scope' Harland and Wolff NNG contract after 'delays'