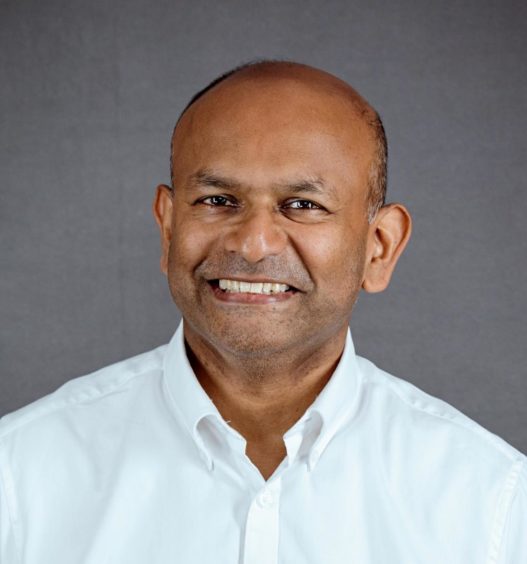 The Covid-19 pandemic has not only had a dramatic impact on our day-to-day lives, it has also acted as a catapult for energy transition action.
From how we shop and work, to transportation and industry, this significant disrupter has shown us, for a few months at least, what greener and cleaner looks like – and people do not want to go back.
The decarbonisation agenda has now been reset across the supply chain. The terms of reference will be a demand from society to cut carbon output today, not tomorrow, and it will be down to a renewed coalition of government, industry, and individuals to decide what happens next.
However, this is not just a single-focus issue. Yes, we need to decarbonise, but we must keep the lights on – by which I mean that energy must remain affordable and reliable. Access to cheap energy fuels, the economy and our lives, is not just essential but a basic human right.
If we are serious about decarbonising at scale, then the most critical action is to put business models in place for hydrogen production and carbon capture and storage (CCS). Adapting the contracts for difference (CfD) framework, which has worked so well for renewables, and the regulated asset base model for energy and water networks is key to get these sectors moving towards net zero – and there's no time to waste.
We appreciate the support of the Department for Business, Energy and Industrial Strategy (BEIS) to do this and are pleased to be welcoming a government minister to our Spadeadam facility in October.
In the area of leadership and especially innovation, the oil and gas industry must put speed and impetus into its role in accelerating and evolving the energy transition. DNV GL is a voice for change in this area and our forthcoming Energy Transition Outlook, due to be published in September will share analysis of our predictions, challenges and opportunities for the sector up to 2050.
This pandemic has taught us that we are stronger than we realised: more agile as a sector; more adaptable to change as companies; and more flexible as individuals.
To quickly respond to the coronavirus outbreak, DNV GL closed all its UK offices one week before lockdown was officially imposed in the UK. This meant ensuring that around 850 staff could safely, securely and effectively work from home to provide business continuity for our clients. Several key employees continued to work on the front line at our test sites in Bishop Auckland and Spadeadam.
The resilience of our organisation has really come to the fore, with a realisation that we are capable of coping with much more rapid change than I expected. The response and flexibility of everyone in DNV GL has been fantastic. They know they can help shape the future and it is perhaps reflective that a recent wellbeing survey had one of the highest ever response rates.
As we work to support our staff at home, the pandemic has significantly increased the importance of digitalisation. We are seeing growing interest in our virtual reality and video-based training services associated with hazard awareness at our Spadeadam test site and are looking for opportunities to deploy remote survey technology for some of our risk assurance services. Likewise, the development of digital twins will support a more cohesive energy mix to confidently assess how it can work in practice. Our investment in digital platforms as well as the investment of the supply chain and operators has allowed us to quickly adapt to these requirements.
Ultimately, we are in a period of rapid change. Within this current and post Covid-19 era, there will be no "new normal" but a new "different" future. The industry will need to embrace carbon reduction measures across all parts of the supply chain whilst delivering significant cost savings – a formidable challenge.
We need to remember the lessons learned through both previous downturns and this time of uncertainty and upheavals, by expediting decarbonisation, embracing digitalisation and, most importantly, supporting our colleagues, customers and the wider industry.
Hari Vamadevan is Senior Vice President, DNV GL – Oil & Gas. He is currently head of the oil and gas operations in the UK and West Africa, and is also chairperson of all DNV GL's UK entities.
Hari has 30 years experience in both technical, management and leadership positions in the oil and gas industry – onshore and offshore, upstream, midstream and downstream.
He leads a 500-strong UK oil and gas team with a focus on safety, efficiency, innovation and digitalisation.
Hari is a thought leader, on primarily balancing the short term challenges of cost and production efficiency verus the long term vision of energy transition to a decarbonised future.
DNV GL is a global quality assurance and risk management company. Driven by our purpose of safeguarding life, property and the environment, we enable our customers to advance the safety and sustainability of their business. Operating in more than 100 countries, our professionals are dedicated to helping customers in the maritime, oil and gas, power and renewables and other industries to make the world safer, smarter and greener.
As the technical advisor to the oil and gas industry, we bring a broader view to complex business and technology risks in global and local markets. Providing a neutral ground for industry cooperation, we create and share knowledge with our customers, setting standards for technology development and implementation. From project initiation to decommissioning, our independent experts enable companies to make the right choices.
Recommended for you
X

Lloyd's Register: Six steps to managing the integrity of ageing assets