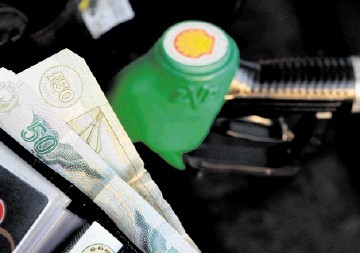 Offshore accounted for about 32% of total world oil output in 2011 and some 24% of gas production. Both shares have increased slowly over the past decade.
There are three main reasons for this.
Firstly, most onshore oil and gas provinces in the world have been well explored and the industry has increasingly turned to unexplored offshore areas.
Secondly, there have been major technological developments offshore, notably subsea.
Thirdly, currently high oil and gas prices have made viable many offshore projects that were previously uneconomic.
At the time of writing, Brent crude was trading at about $125 per barrel, compared with just $35 a few years ago.
The industry inevitably takes a long-term view of oil and gas prices. The massive fluctuations in prices during the last five years have made that process difficult.
However, I believe that most economists in the industry currently expect oil prices to remain high – say over $100 – for the next few years. Brent forward prices 33 months ahead are still above $100 and WTI (West Texas Intermediate) just under that threshold.
Gas prices are a different matter, largely because of the recent shale gas developments in North America that have increased potential supply and depressed prices. There has also been a big rise in worldwide LNG capacity.
Nevertheless, US Henry Hub natural gas forward prices show a marked upward trend with the 33 month price currently averaging about $4.25 per MMBtu (million British thermal units) compared with just $2 today.
Even if companies take a more pessimistic view of future oil prices than me, their current incomes have been boosted by high oil revenues. They can therefore afford to invest in more new projects from existing cash flows.
Most of the offshore projects with which I am currently involved are economically viable above $40-45. There seems little chance of a massive fall to that level in the near future.
There is a huge difference between a sales price of $125 and development plus operating costs of $40-45. That surplus will be shared between the industry and host government taxes and royalties.
Worldwide offshore capex is expected to average $150-120billion per year over the period 2012-16 before declining.
Geographically, the offshore industry is going through major changes, with some regions growing rapidly but others declining. The latter include the North Sea where both oil and gas production are now declining at alarming rates.
The latest official statistics for the UK show oil output down 26% on an annual basis and gas output down 27%. By comparison Norwegian oil production is tending to flatten following several years of decline while gas has increased and is continuing to do so.
Nevertheless, even in the UK the high oil prices mean that there will be a significant increase in offshore capital expenditure over the next five years, notably in the West of Shetland area with the development of the Laggan and Tormore gas/condensate fields, redevelopment of the Schiehallion oilfield and the Clair Ridge project to name but three.
The offshore region with the most growth in the period to 2016 will undoubtedly be West Africa, possibly followed by South America where there is huge interest in Brazilian subsalt projects. I also expect a little growth in the Asia-Pacific region.
World oil production has been static for the last few years, because of the economic recession in the US and other countries, despite continuing rapid growth in consumption in countries such as China and India.
In contrast, there has been substantial growth in gas consumption and production, both offshore and onshore. However, I am not sure that will last, partly because of the shale gas boom. Also, in many European countries the gas-for-electricity market is being reduced by growing renewable-based electricity production, notably offshore and onshore windfarms.
Therefore I suspect that there will be a significant slowing down in offshore gas production and capex, particularly in relation to new LNG projects. Africa should be the exception because there is a great need there to replace existing oil-fired generating capacity with gas. In addition to West Africa there have also been some very interesting gas discoveries offshore East Africa recently.
However, African consumers have limited incomes to pay for gas. The companies with the gas reserves will have to choose between supplying domestic markets or going after riskier LNG markets.
Nevertheless, the short term prospects for the worldwide offshore industry are very good and should remain so as long as oil prices remain over $80 per barrel.
Tony Mackay is the MD of energy economists Mackay Consultants
Recommended for you

Here's who wins and who loses from the surge in commodity prices