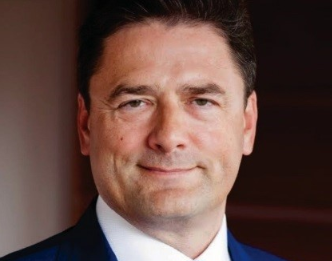 The COVID-19 pandemic has triggered one of the most volatile periods on record for energy markets, not least within the LNG industry.
A number of energy-rich companies and countries are reconsidering plans for new projects. ExxonMobil was due to the final investment decision (FID) on its Rovuma LNG project, in northern Mozambique, but this has been pushed back.
While the second quarter was marked by instability, though, the tide is now turning. As such, Africa offers some major opportunities for investors.
While Exxon has postponed its Mozambique liquefaction plans, Total is moving ahead. Anadarko Petroleum took FID on the Mozambique LNG project in mid-2019, with the French company acquiring some of the US operator's portfolio.
Total is pressing ahead with work. It secured $14.9 billion of financing for the multi-billion project in mid-July. Financial completion is expected in the third quarter.
International options
Mozambique LNG marks a truly international effort, with co-investors from Mozambique, Japan, Thailand and India. This FID is the largest project financing deal ever signed in sub-Saharan Africa oil and gas and will be transformational for Mozambique.
East African gas exports are optimally placed to flow to a variety of different markets, but one obvious destination is China. Beijing is actively pursuing a fuel-switching policy whereby they are working to replace coal with natural gas in a bid to move consumption across the country to cleaner energy sources.
Gas is finding increasing favour as a transition fuel in the shift to a lower carbon energy supply.
The International Energy Agency's (IEA) World Energy Outlook report for 2019 projected that demand for natural gas will overtake coal in the global energy mix by 2030. By 2040, natural gas consumption will rise to account for one quarter of global energy demand, the agency said.
If managed correctly, Mozambique is in a unique position to become a leading supplier of LNG to some of the world's largest economies. This monumental investment demonstrates financial institutions also have real confidence in the long-term potential of LNG in Mozambique.
Whilst undoubtedly vast, these recent investments also offer considerable opportunities beyond just energy markets.
Rising tide
Total, and other gas projects, raise the hope of propelling Mozambique, one of the poorest countries in the world, to middle income status by the mid-2030s. It could generate more than $40 billion in revenue for the government over its lifespan. It is this inflow of foreign investment that will enable Mozambique's government to pursue its own development agenda.
Furthermore, opportunities to build connections between global investors and local enterprises will enable the country to leverage its natural gas resources for wider economic growth. These economic benefits will also stem from increased involvement from the local labour force.
Rocky ride
However, whilst Mozambique is positioning itself as the world's next energy frontier, there is still doubt about whether the country's natural gas resources can live up to expectations and whether these LNG projects will cover their outlays.
The coronavirus pandemic has hit demand for natural gas across the globe. Mozambique's abundant reserves have been pegged as a crucial resource on which the country can capitalise. However, the projections for the potential revenue these could generate have been based on energy market prices that we may not see again.
In addition to this, the crisis is causing localised problems for LNG players. For example, Total has been forced to limit progress on construction after its site became the focal point of one of the country's first coronavirus outbreaks.
When it comes to the pandemic and market turmoil over the past six months, COVID-19 will continue to test African countries in the months – and maybe years – to come. Current disruptions stemming from the pandemic will pass and Mozambique will have a chance to become one of the world's largest LNG producers.
Recommended for you

Sri Lanka vows to push on with LNG imports even as gas surges