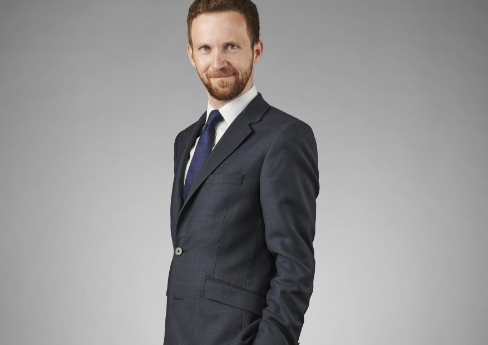 The infamous heavyweight boxer Mike Tyson once said, "everyone has a plan until they get punched in the mouth". Perhaps the same could apply to the national net-zero plan – a  strategy that appears lost in what most will agree are the more sudden and painful issues of Brexit and the Covid pandemic?
The pursuit of net zero and the need to tackle climate change remains a significant and existential crisis – that is not hyperbole, recent major demonstrations and worldwide environmental events have asserted this. However, it is not a crisis the general public always sees on their doorstep, and therein lies a significant problem as to why the UK's pursuit of net zero appears to be lagging.
The Institute for Government and the Climate Change Committee (CCC) both recently released reports reviewing the progress that the UK Government has made in respect of its 2050 targets.  Both papers make grim reading and echo the words of Chris Stark of the CCC at the 2019 All Energy Conference – it is great to have a goal, but without a strategy to get there, it will be difficult to achieve anything. Over a year on from adopting the net-zero targets, it would appear that the UK has yet to confront the scale of the task.
Brevity precludes a full summary of the multitude of areas that need to be tackled, but this article aims to draw out three key areas where Government should be focusing attention in order to ensure a credible pathway to net zero is found.
Strong leadership and co-ordination – Build back greener
Meeting the net-zero target will require a transformation in almost every sector of the UK economy, with sustained investment over the coming decades. This is the challenge facing Government, and therefore clear policies, collaboration and strategy is required.
If climate change is treated as an emergency, then the Covid pandemic has highlighted the levers available to government to tackle an emergency – involving collaboration across departments, adoption of a strategy (whether it was right or wrong is a separate question), decisive action, strong leadership and a radical response. We have seen bailouts of entire sectors, furlough and dine out schemes, all with the intention of keeping the economy moving and tackling the long-term effects of the crisis.
We have also had a raft of legislation, impacting on personal freedom and civil liberties, that only seven months ago would have been unthinkable during peacetime. This radical and decisive action provides a blueprint for the kind of action that many in the sector believe will be required to tackle the climate emergency, and help Scotland (not to mention the rest of the UK and further afield) deliver on ambitious net-zero targets.
The coming months will see a number of timely publications, including the UK Government's Energy White Paper, a Climate Change Action publication by the Scottish Government, and the long-awaited National Planning Framework 4 released in 2021.  All of these are to be welcomed, but the danger is that we see more discussion and not action.
New technologies and the energy transition
The generation of electricity has largely been decarbonised through the phasing out of coal and the growth of renewables. This is only part of the decarbonisation agenda – the extensive electrification of transport and heating needs to gather pace.
There are also significant opportunities in the energy transition including the continued roll-out of onshore wind, offshore wind and solar, together with the adoption of new technologies. These include battery storage, CCUS, hydrogen fuel projects and platform electrification, all of which will significantly reduce carbon emissions.
With new technologies, the old adage of technology moving quicker than regulation remains particularly relevant. Added to this mix, Brexit and Covid are dominating parliamentary activity, meaning these crucial sectors are not progressing at the required pace.
Investors and developers want to see more direction from government, together with the regulations and incentives to provide the long-term stability that will bring private investment into the sector. As this stumbles through continual consultation and regulatory upheaval, the opportunities are in danger of being missed.
Societal awareness
Recent polling suggested almost two-thirds of people have no awareness of our net-zero commitment, despite the fact it will have an impact on how they heat and power their homes, or the cars that they drive. A move to lower demand for carbon-intensive activities will be essential and a movement towards net-zero will require significant changes to lifestyles.
As we have seen with Covid lockdown restrictions, adapting to change is not easy – changing societal attitudes on account of an event that is years away, perhaps beyond our generation in many cases, will be more difficult. That is why a strategy has to be found and effort made to take the public on this journey and address this early – not at the moment the crisis looms.
The three areas above, if grasped, would bring focus on the way to tackle the true climate emergency. As shown by the pandemic – perhaps the only way that we'll realistically achieve our targets is by policy makers and regulators taking radical decisions and implementing swift action.
This will in turn drive attitudes and behaviour and get the UK and Scotland back on track in the coming years.
To finish with another sporting quote, often attributed to legendary NFL coach Vince Lombardi, "hope is not a strategy" – so it's essential that a strategy is established immediately for how net zero will be realistically achieved.
Recommended for you

Sanjoy Sen: Next PM should ensure Britain can withstand future energy shocks