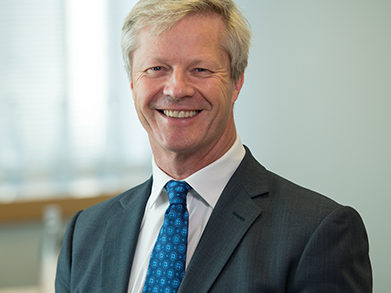 Boris Johnson must act now to accelerate decarbonisation projects or risk losing thousands of skilled engineers essential for delivering the UK's net zero infrastructure.
By bringing forward investment in net zero projects, the Government has an opportunity to establish a credible and internationally-leading position on decarbonising industry, placing technologies like carbon capture, hydrogen and renewable energy generation at the heart of its economic recovery.
From the Committee on Climate Change's call to speed up net-zero plans to Joe Biden's Green New Deal campaign pledge in the US, there is growing consensus internationally that the pandemic presents a perfect storm enabling a more rapid transition to a carbon-free economy.
However, the window of opportunity is narrow, with sectors such as oil and gas warning of up to 30,000 redundancies over the next two years, which could see the UK haemorrhage skilled engineers. Forecasts show we need around 40,000 of these very workers to decarbonise the UK's industrial clusters over the next decade. But the projects underpinning the industrial clusters are not yet shovel-ready.
The Government must act now to bring forward investment, including a viable financing model for hydrogen and CCUS, to address this skills time lag.  With careful planning, highly skilled roles that are transferable across sectors could be easily moved. For example, many Oil and gas workers in Aberdeen are from the North East of England and could find roles closer to home in the Net Zero Teesside Carbon Capture, Utilisation and Storage project, which anticipates 5,500 new jobs will be created by 2030. And the UK, with its engineering expertise has an excellent opportunity to export engineering design skills for international decarbonisation projects, but only if we act soon.
As the economy moves towards recovery phase, we must harness this dual opportunity to deliver against our net zero commitment and prevent lasting unemployment in our industrial heartlands.  If we do not act quickly, we risk losing thousands of engineers who have the requisite skills to deliver decarbonisation, putting in jeopardy our net zero commitment and the Government's levelling up ambition.
Recommended for you
X

UKCS exploration drilling on course for record low in 2020, Westwood Global says