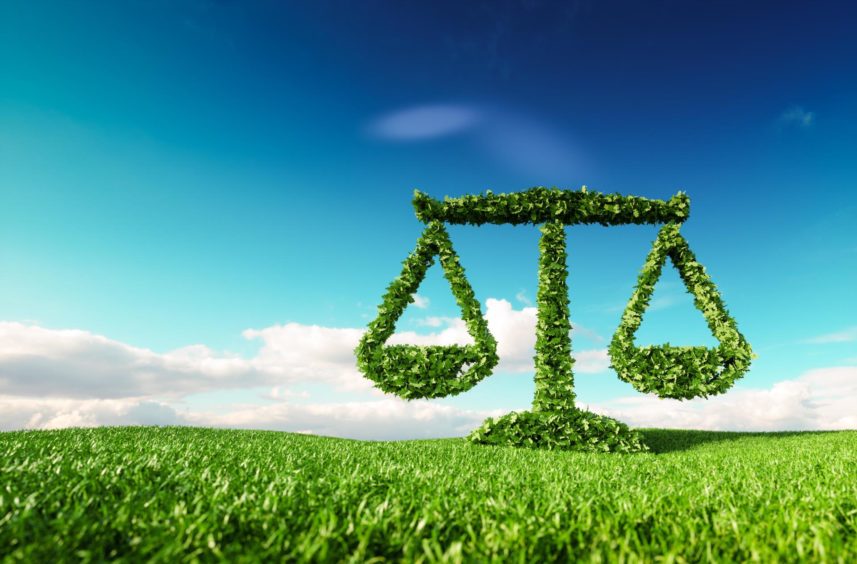 The European Union is committed to achieving net-zero emissions by 2050. To support this, Brussels plans to create a €225 billion green bond as part of a shift towards cleaner economies.
The world's biggest greenhouse gas polluter, China, has now joined the party with the recent, surprise announcement of its net-zero commitment by 2060.
The biggest player missing from the party is the US, with the current incumbent of the White House scheduled to withdraw from the Paris Accord on November 4, the day after the presidential election. Joe Biden has vowed to re-join the Paris agreement if he is elected.
The UK is legally obliged to reduce its greenhouse gas emissions to net-zero by 2050. The Scottish Government is working towards 2045 and this timeline has been adopted by Aberdeen City.
However, as things stand, the UK is not on the right trajectory to achieve its goal, whether that's due to Covid-19 or other factors.
That's not to say that the UK Government, nor for that matter the Oil and Gas Authority (OGA), have been idle. What can we expect to see?
Energy white paper: A very long awaited UK energy white paper is expected to be published in the autumn. It's expected to deal with a wide range of low carbon projects such as offshore wind, hydrogen and solar. Furthermore, Westminster is looking at a green sovereign bond to reflect the success of Germany, whose own bond was three times oversubscribed when it launched in September.
There is considerable industry and investor led change. Industry is not waiting for the white paper. Every day we hear about new developments. BP, Equinor, Shell and other international oil companies are already investing in significant green projects. And the supply chain is not standing still. It continues to diversify.
The OGA has also been busy. Its recent Energy Transition Report highlighted how the UKCS could contribute up to 60% of the UK's net zero target, with 30% coming from offshore renewables. This could be achieved being embracing platform electrification, carbon capture and storage (CCS), green and blue hydrogen and energy hubs.
In addition, the regulator's well-publicised strategy review has made helping the UK Government achieve net-zero emissions a central objective. There are supporting obligations which are worth highlighting:
1 Promotion of CCS: Operators and regulator alike must be keenly aware of the need to preserve oil and gas infrastructure which could be repurposed for CCS projects in future;
2 Governance: There is a focus on good and proper corporate governance. Environmental, social and governance (ESG) matters will be at the fore of decision making and interfaces with the OGA in the years to come;
3 More collaboration across supply chain: There is an emphasis not just on the operators/licensees but also an acknowledgement that the supply chain will be essential to achieving net zero;
4 Technology: There is a requirement that technology should be deployed to optimum effect to reach net zero.
Has the balance been lost?
There is already discussion on whether the pendulum has swung too far towards net zero to the detriment of the UK oil and gas industry and, ultimately, the ability to continue to supply oil and gas into the UK economy.
Net zero will, of course, not happen overnight. There is a clear need for oil and gas and renewables to co-exist for many years to come.
While there is a focus on stopping the burning of fossil fuels there is still a need for UKCS production to meet the demands in other products.
We still need oil companies and their investors to keep profitably producing oil and gas, supported by a strong supply chain.
There is a focus in the UKCS on reducing the carbon intensity in the production of hydrocarbons but this is a huge challenge with aging infrastructure, low oil prices and falling demand from Covid-19.
This is all about the money. If regulation/net zero makes offshore projects uneconomic then they tend to stop. It is a fine balance.
Recommended for you

Energy secretary calls for 'concrete timeline' on Track 2 CCUS projects