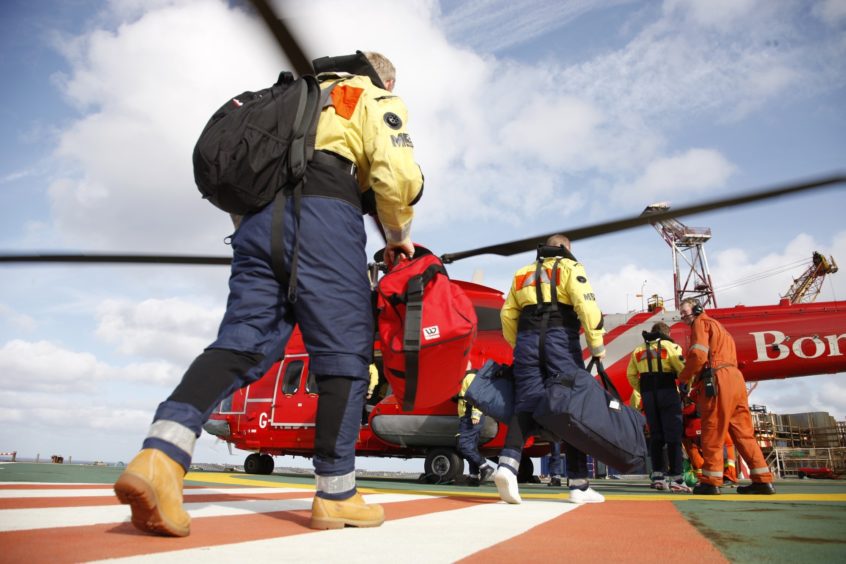 "It's been a bad time for me I must admit, a horrendous time." That's how Tony*, a former drilling maintenance supervisor from Dundee, describes the impact this year has had on him as an offshore worker.
Tony was made redundant at the age of 60, and was left with no choice but to sell his home and move back in with his elderly mother. And unfortunately Tony's experiences of upheaval and job insecurity are not uncommon in the offshore oil and gas industry – this year, or any year.
Over the summer months Platform, Friends of the Earth Scotland and Greenpeace UK have surveyed more than 1,300 offshore workers about their experiences working in the sector.
We asked about working conditions, the volatility of the oil and gas markets, the impacts of the pandemic and we heard workers' ideas on how best the UK can transition away from fossil fuels and towards renewable energy.
From this work, we learned that 81% would consider leaving the industry to work in another sector. Some 43% said they'd been furloughed or made redundant since March.
These findings should sound the alarm to those in government that the estimated 30,000 people working in the offshore oil and gas industry, and the communities around them, are being let down.
Workers voiced fears that their region would become a "wasteland" and described the boom and bust of the industry as "mental toil".
But workers also have a wealth of experience and expertise, with some having worked offshore for decades. Their invaluable knowledge base should inform the government's plans on everything from decommissioning to offshore wind. But so far the government has done absolutely nothing to involve offshore workers in drafting policy that decides the fate of their livelihoods.
Our survey found that 91% of workers who responded had not heard of a 'just transition', the idea that a shift from one kind of industry to another, which is vital to tackling the climate emergency, should not negatively affect the workers and communities at risk.
That is symptomatic of a total failure of the UK and Scottish governments to talk to the people who are affected by the decisions and recommendations they make.
As campaigners we are urging policymakers to sit down with workers to shape policy together so that their experiences and ideas are used to steer Covid-19 recovery packages and the energy transition.
In the absence of action by the government, we are planning our own participatory consultation with oil and gas workers to build demands for an energy transition. We believe there is no just transition if it is not worker-led.
We want to hear more from workers about their experiences, what support is needed, and what solutions will help the UK move towards renewable energy – without leaving whole communities behind.
If you work within the oil and gas sector, high-carbon industries, or public bodies, unions and community groups close to these sectors, we'd love to hear from you.
Recommended for you

Can women access sanitary products while working offshore?