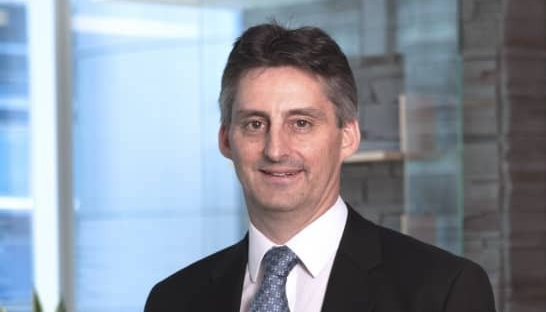 COVID-19 has changed the world in many ways and energy hasn't been excused. In early 2020, there was a perfect storm of excess supply and massive reductions in demand. Since then, the market has become far more balanced and the oil price seems to be tightly bound in a narrow price range.
The restrictions on movement due to lockdowns and reduced trade has resulted in a significant reduction in fuels for transport – with airlines and jet fuel seeing the greatest impact.
One of the unexpected, but positive side-effects of the reduction, is the massive reduction in emissions and the reduced pollution. The contrast in images from before the restrictions and now have demonstrated what the world could look like.
Major players like BP and Shell have announced their intention to shift their business focus away from oil and fully embrace the energy transition. Despite this, there are also signals that some countries are turning towards fuels like coal as a cheap and readily available fuel.
Peak
We are now seeing signs that the impact may be much more fundamental. Increasing numbers of people are expressing the view that we may be close to a peak demand for oil. Several years ago, there was much discussion about peak oil, which was the idea that demand would outstrip supply.
While this concept may have been flawed, it has evolved to embrace the idea that the demand for oil would start declining rather than continuing to grow. Where peak oil relied upon a lack of resources to develop, peak demand is simply a result of the world looking to new forms of energy.
All these mixed messages make it very difficult to be clear about how the world, and specifically the energy business, will change over the next few years. 2020 is outside our historic experience, which means making predictions is a real challenge. But we can draw some broad projections that may question our preconceptions.
Air travel is going to take a long time to recover and may never return to 2019 levels. We have discovered that working from home and video conferencing can be made to work. A reduction in passengers will inevitably lead to increased ticket prices, which will further damp demand.
The current major oil suppliers, especially the National Oil Companies (NOCs) are likely to remain. Some producing areas, for example deepwater fields, may never return to their previous levels. New refineries, especially those not currently approved, are unlikely to be built.
Current refineries without scale or a niche market may find it difficult to continue operations and the profit margin reduces.
Banks have already signalled a pivot towards the energy transition and have been reducing their exposure to oil and gas financing. This will have a fundamental impact on the current businesses, where some have exceptionally high levels of debt.
Not all oil companies will manage the energy transition successfully. They answer to shareholders who are unlikely to accept reduced profits. Newcomers not tied down by historical business models may well overtake and displace them as part of the energy transition.
No more business as usual
Once we get COVID-19 under control we will be faced with a new normal. We should expect to be in a world where the energy mixture has permanently changed and alternative energies have moved into a more prominent role.
The old market, which was generally well balanced, will undergo significant changes as shifts in supply and demand have an impact on the flow of oil and gas around the world.
The new normal for oil will be one where supply is increasingly dominated by NOCs, which have access to relatively cheap and plentiful oil. The oil majors will gradually pull back from oil and attempt to focus on renewables, where they will face competition from new companies wholly focused on cleaner forms of energy.
Acquisition of these competitors may be their only way to succeed given the challenge of changing direction. Businesses dominated by refining will struggle financially and many will cease trading or be swallowed by more diverse companies.
The environment will be positive for those companies connected directly to customers that can respond to changing demand. Trading businesses, who move energy and facilitate the rebalancing of the market, will see increased opportunities. They will also need to be more robust and less reliant on bank financing.
Infrastructure owners whose assets are key in delivering energy, especially for the last mile, will remain relevant for the foreseeable future.
Cleaner gas
Talking in terms of the environment, one expects huge prospects for increased supply and distribution of LPG in Africa as the continent continues to see an uptick in the use of butane. This would mean more access to clean energy and healthier lifestyles on the continent. We expect more investments in LPG, in line with the $84 million invested by Sahara Energy Resources in Cote d'Ivoire so far in 2020.
There is a "dark cloud" on the horizon. The impact on the global economy has been extreme and some local economies may struggle. This could cause a return to local demand using forms of energy that result in high emissions – because they cannot afford anything else.
If this happens, we could find the recent reductions in emissions is a blip. The outcome may be that areas starting to recover economically increase their emissions faster than ever. Let's hope the wind of sensibility blow this cloud away.
Recommended for you

Updated: Chevron falls after posting disappointing quarterly result