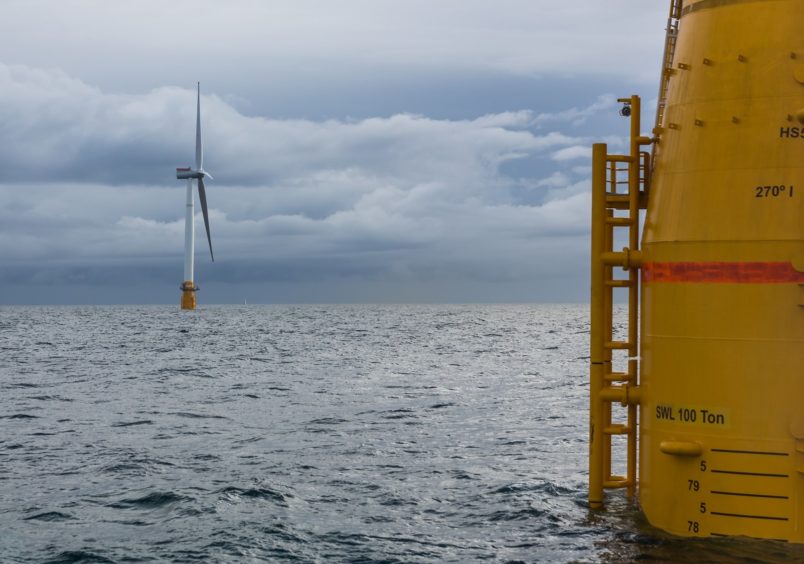 As light begins to appear at the end of the tunnel in the battle against the Coronavirus pandemic, it is now a time for governments worldwide to think deeply about a sustainable, green recovery plan. In the UK, a sign of intent to seize this enormous opportunity to build back better has been given with the announcement of a £12b plan for a 'green industrial revolution'. The pledge comes with the UK already moving in the right direction jumping to 5th spot in EY's latest Renewable Energy Country Attractive Index.
A net zero future will require bold leadership from countries to both pave the way and facilitate the low-carbon transition through not only expanding renewable energy, but also expertise, services, and equipment. In the emerging offshore wind industry, the UK is already serving as a bellwether as the sector goes mainstream. Britain is the global leader in installed capacity of offshore wind with around 10GW in operation off its coasts. With the government pledging to quadruple offshore wind power by 2030 to 40GW, combined with costs falling by more than half since 2015, it is an exciting time for both developers and investors.
With this expansion, the UK will continue to have more offshore wind generation than any other country over the next decade. Support for the expansion is anticipated to come from the Crown Estate as they help enable this growth by providing seabed leases. Further announcements on improvements to grid infrastructure are expected in order to enable the power to get to market. Contracts for Difference (CfD) have been an effective mechanism in the UK for supporting low-carbon electricity generation, and additional CfD rounds will maintain the attractiveness of the asset class for low cost of capital investors.
Looking globally, offshore wind capacity is expected to surge from 29GW in 2019 to 234GW by 2030. British companies have already taken the technology and know-how to 15 countries and are well-positioned to capitalise on the sector's breakneck growth.
To rev up the low-carbon transition, nations will need to shift into a high gear adoption of electric vehicles and rollout of infrastructure. While the UK is not in pole position here, the sector has tremendous potential and was given a major boost from several commitments in the country's newly announced Ten Point Plan for a Green Industrial Revolution. With a ban on new petrol cars along with diesel cars and vans to come into effect in 2030, Britain has committed to investing more than £2.8b in electric vehicles, with plans to rapidly ramp-up charging installation points and also manufacture long-lasting batteries in UK gigafactories. Clearly, Britain has its foot on the accelerator in the EV space and will be looking to support nations seeking to catch up with the pack.
Green hydrogen's potential as a viable emissions-free alternative to fossil fuels is a topic that has captivated policymakers, businesses, and investors and is explored in depth in RECAI 56. If demand can be scaled, costs reduced and production efficiency improved, green hydrogen could be a leading driver in reaching net zero. Given its enormous potential for decarbonisation, the pledge by the British government to boost hydrogen production is a huge step forward for the country's renewables sector. The government's promise of a town heated entirely by hydrogen by the end of the decade is also telling, indicating ambition to lead innovation on green hydrogen.
The nascent carbon capture, utilisation, and storage (CCUS) sector is in its infancy with only 20 projects in commercial use globally. Despite being early days still, the technology is seen as being imperative for the world to meet its climate goals, with the International Energy Agency identifying CCUS as one of four key pillars in reducing emissions. It is encouraging then to see the government's Ten Point Plan includes an additional £200m for carbon capture initiatives in addition to £800m that was announced earlier in 2020.
Within the next two years, the country's largest carbon capture project will be ready and could keep 40,000 tonnes of carbon from the air every year, the equivalent of taking 22,000 cars off the road. Governments and high-pollution industries will need to do more to accelerate the uptake of carbon capture, and the UK is primed to play a leading role in extending the technology to new markets.
London has long been a leading global financial centre and the government's pledge to make the city "the global centre of green finance" reaffirms that London will stay at the heart of global finance as investment continues to go green in the coming decades. For the past three years, London has ranked in the top three of the Global Green Finance Index, which ranks 74 financial centres across the world for their public, private and non-profit investment in sustainable development projects. On the London Stock Exchange the amount raised in green bonds has almost tripled from £8 billion in 2017 to £22.4 billion this year. According to Goldman Sachs, spending on renewable power will overtake oil and gas drilling for the first time next year, with clean energy presenting a $16 trillion investment opportunity through 2030. Certainly, London looks set to play an integral role as green finance continues to soar.
As the world begins to emerge from the worst of the Coronavirus pandemic, a unique opportunity has presented itself for nations to reset and reinvent their energy sectors while accelerating their transition to net zero. For the UK, a nation further ahead in its net-zero journey than most, it is an opportunity to build on areas of strength, invest in innovation, and scale-up. For investors and developers, the government's plan for a green industrial revolution affirms that renewable energy is high on the agenda and there is a favourable investment climate. We will reassess how nations are seizing this opportunity in the spring 2021 edition of RECAI, but right now a number of signs point to Britain emerging as a beacon for getting the rebuild done right and catalysing the globe's green recovery.
Recommended for you

Green jobs win as Humber earmarked for £180m hydrogen plant