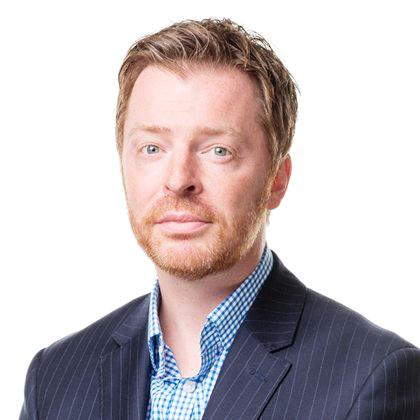 At the beginning of 2020 CMS launched a report examining the energy transition strategies of 15 of the world's largest oil and gas companies to assess how far they are committed to new and alternative energy. It revealed how these firms were, at that time, investing 3% of capex budgets into renewables with a strong emphasis on wind and solar technologies.
Eleven months on we have seen major disruption within the global energy market with a slump in the oil price as Covid-19 has significantly reduced demand.  There is now far less capital available to support the sector while oil and gas extraction has fallen out of favour with many investors and national governments.
However, we remain confident that the trends highlighted in our energy transition report are still applicable and the early signs suggest they could even occur more quickly. This is partly due to ambitious climate change commitments made by many national governments, including China which has said it intends to become carbon neutral by 2060, a hugely significant development although there's currently little detail on how this will be achieved.
We have also seen an important change of course from the investor community with decreasing finances going into fossil fuel production while investment into renewables and low-carbon energy is on the rise. Last year saw global investment into renewables outstripping oil and gas for the first time ever, driven by increased share prices and other rewards for climate-conscious business transformation.
The oil and gas industry is also playing a key role in this ongoing transition. The European oil and gas majors, who had previously signalled an intent to transition their businesses to a wider and/or cleaner mix of energy sources, have continued to follow that path.
With oil typically accounting for around 40% of global CO2 emissions, setting net zero targets is an ambitious challenge for some oil and gas giants. Royal Dutch Shell, Total, Repsol, Equinor and BP are among the growing number of energy companies pledging their commitment to a net-zero emissions target by 2050 or sooner.
BP's financing of offshore wind projects in the US and Total's investment into the North Sea Seagreen wind development provide two strong examples of large, transition-focused deals that have taken place since the pandemic took hold. In addition to these deals, there have been a number of other recent key developments across the sector. This includes a partnership announced last summer between Shell and the financial services company Wells Fargo. Shell will develop utility-scale solar assets producing 150GWh of renewable energy annually to power around 1200 Wells Fargo properties in California and the Mid-Atlantic states.
As part of a strategic alliance, Shell will also begin supplying Microsoft with renewables-sourced power to help achieve its 2025 100% clean-energy targets. The partnership, which aims to be an example of how other companies can collaborate together to achieve net-zero ambitions, will develop a range of artificial intelligence software and digital tools to improve worker and on-site safety and reduce Shell's carbon emissions as well as that of its customers. BP has also announced a partnership with Microsoft to supply their data centres with renewable power, also designed to advance the green agendas of both companies.
Meanwhile, Repsol successfully completed a grid connection to the first wind turbines at the Delta wind project in Aragon, Spain in October. The project includes 89 wind turbines and will produce 992 GWh of clean energy per year, enough to power an estimated 300,000 households.
Here in the UK, those energy transition projects involving a mix of technologies appear to have the most promise. The Acorn project, which began as a carbon capture and storage project but is now likely to include blue hydrogen production through the reformation of natural gas into hydrogen, provides an excellent example of this approach. The project could have focused on either of these technologies in isolation, but using them together they've experienced a multiplier effect.
Nearly one year on from our energy transition report when so much has changed across the world, we continue to see accelerated progress away from fossil fuels towards renewable energy. Our report had forecast that a rapid transition could see $209 billion invested by the top energy firms by 2030. While there's still a long road ahead, if we continue at this rate we may get there even quicker than anticipated.
Norman Wisely, Aberdeen Managing Partner at law firm CMS  
Recommended for you

Windfall tax could undermine net-zero investments, trade body warns