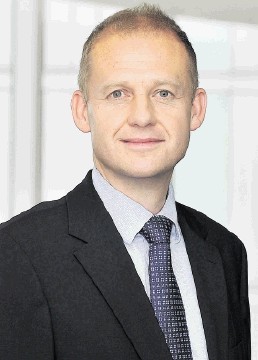 Oil and gas sector interest in initiatives designed to improve the quality and efficiency of business services – finance, human resources, supply chain, etc – has intensified over the past few years, but the reasons will differ depending on the scale and maturity of a business.
At one end of the scale, supermajors that have already undertaken siloed transformations recognise the benefits of further multi-functional transformation opportunities. On the other hand, less mature but rapidly-expanding companies are compelled to initiate their first programmes in the search for quality support at a low cost.
In fact, a recent Ernst & Young survey of 700 leading organisations found that improving the execution of strategy across all the business functions was their top priority in 2012.
Oilfield service companies, for example, have to focus on business services in the face of increasing operating margin pressures; there is little scope to pass rising input prices to the relatively few large-scale buyers in the market.
Moreover, a recent raft of mergers and acquisitions activity, has led to companies managing multiple operations which, for the most part, are poorly integrated with their existing operating systems and processes.
Further reasons for reviewing business services include:
o Stress situations – difficulties arising from refinancing or a requirement to release cash ASAP;
o Services levels not consistently met – front office need for better overall support;
o Long-term revenue readjustment – drive focus on value leakage or as part of wholesale business priority review;
o Budget cap – squeeze more value from IT implementations and get "more bang for your buck".
As such, business services transformation seeks to address the root cause of these internal issues and evolve the functions in a manner that creates cost-efficient providers that are aligned to the strategic goals of the company.
Typical transformation programmes
Business services transformation programmes focus on creating step-change improvements by examining end-to-end processes. They concentrate on the activities of one or more of the functions and identify improvement opportunities that look beyond traditional functional boundaries to release significant value to the organisation.
Typical programmes include:
o Operating model design – Defining the future shape of an organisation to meet a change in strategic direction or external environmental shifts
o Enhanced decision support – Building a capability for business services to provide advice and guidance to the key decision makers within an organisation. This typically takes the form of delivering a management information process and technology update.
o ERP (Enterprise Resource Planning) implementation value realisation – Extracting the value by re-focussing on the key value adding business requirements and ensuring that the system is used optimally. This typically occurs post system implementation if a company identifies that they have not realised the expected value due the initial implementation focussing on replacing old legacy ways of working into a new system without further transformation.
o Shared service centres and outsourcing – Delivering multi-functional co-located organisations that can cost effectively deliver a chosen set of end-to-end processes. Clearly outsourcing programmes contain additional considerations such as external partner contracting, however both should define the role of the retained organisation and not just the new one
o Streamlined processes – Defining the lean processes that deliver fast and effective outputs
Trends suggest that an increasing number of companies are no longer transforming their business services for cost reasons alone, rather their activities are driven by the delivery of service improvement.
This focuses the goals of the programmes on the creation of a business partner that results in recognisable competitive advantages.
This is achieved either by steadily progressing through the maturity stages of the value chain from transactional processing through adding performance management services to being used for the provision of value-add advice, or for aiming for all three services from the very beginning. The latter goal is increasingly becoming the norm.
What does good look like?
The challenge is to improve the three key dimensions of a business service – effectiveness, control and efficiency – while ensuring it meets the needs of the organisation.
Looking at those aspects separately, an effective programme should: deliver a reliable support service to business units; provide timely and accurate reporting and business information; strengthen business decision making throughout the organisation; provide challenges to the business; and be seen as a valued business partner.
A controlled programme will: be built upon an appropriate control framework; facilitate improvements in the business; promote management of risk to the organisation; and meet increasingly onerous statutory and regulatory requirements.
Lastly, an efficient programme will: reduce costs; realise benefits of investments; integrate teams of acquired businesses; and streamline processes.
In the case of the supermajors – the companies that have spent the most time focussing on business services transformation – this has resulted in varying degrees of success. Issues have arisen from an inability to balance the elements. Typically this has meant focussing too heavily on efficiency gains at the expense of overall effectiveness and control. The solution has been then to push through smaller correctional projects of limited impact.
Looking at it pragmatically, business services have to evolve as an organisation's objectives shift and the key is to deliver a scalable and flexible solution. Success in this respect will be determined by the delivery process and the appropriate phasing of the programmes.
The transformation process can be complex, but organisations are finding they can no longer afford to ignore the opportunities with the potential benefits being so great.
Andrew Deane is an advisory director with Ernst & Young