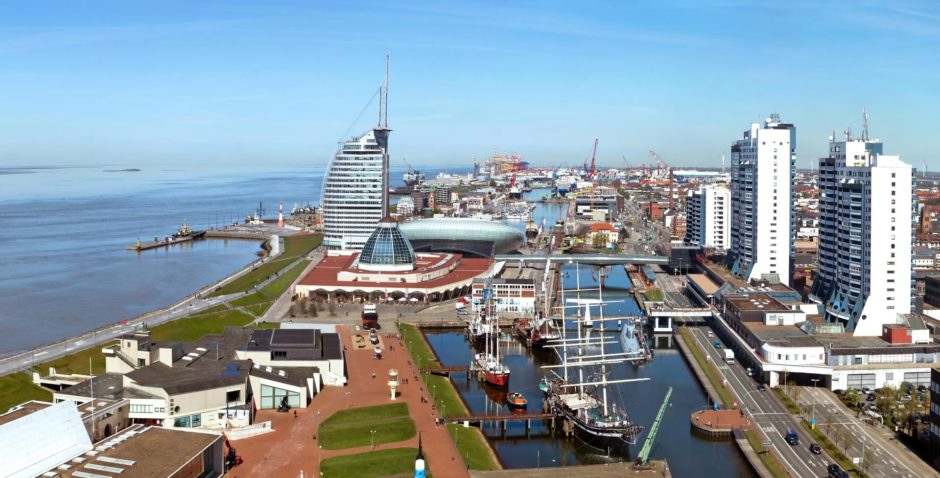 Less than a decade after the Tories under David Cameron scrapped the UK's five freeports, they're back on the agenda again.
These alleged dens of corporate vice are apparently to be brought back in some form.
Potential candidates are already queueing up, anxious to attract attention to their USPs.
Notable in this regard are Humberside with its expanding green energy potential, and Milford Haven, still a major hydrocarbons terminal but which sees a big role in large-scale hydrogen production.
Just a few months ago the Scottish National Party dismissed the idea of reviving freeports. Scottish Trade Minister Ivan McKee claimed there were concerns about criminality, tax evasion and reduced workers' rights and insisted it was "not a model or an approach that this Scottish Government will sign up to or allow here in Scotland".
A few days ago he changed his mind.
It has been decided that the Scottish Government is now planning to instead "adapt" the UK policy and align it with it owns values of fair work and developing a lower carbon economy.
The model proposed is the so-called greenport. It is basically a green-washed freeport by any other name.
There is no fixed model for what a freeport should look like. They vary greatly in size, composition, fiscal benefits offered and so-forth. It is a rather chameleon concept.
Looking back to 2012, the Tories blamed the EU for their decision for scrapping the original five — Liverpool, Southampton, the Port of Tilbury, the Port of Sheerness and at Prestwick Airport.
The reality is that there are more than 80 freeports within the EU, but tightly circumscribed when compared to anything in the US, Asia, Middle East, or tax havens like Luxembourg and Switzerland where the uber rich are catered for.
Luxembourg's Le Freeport is a maximum security centre for the super-rich to store art, fine wine, vintage cars and other treasures.
Roughly the size of three football pitches, Le Freeport has four bullion chambers, space for 750,000 bottles of wine and airport landing bays designed for armoured vehicles.
The draw for super-rich clients is not having to pay import taxes, VAT or capital gains tax on anything stored or sold within its confines. Promoters say clients benefit from lower insurance premiums and the easy access to the airport tarmac.
The European Parliament thinks Le Freeport is a money-laundering risk, an "opaque and murky" place according to one MEP.
In the Middle East, Jebel Ali Free Zone is the top player and, aside from facilitating huge volumes of maritime trade with its vast terminals and container lay-down, it has a large manufacturing base, including offshore fabrication for both oil and gas and low carbon energy interests.
In 2015, now UK Chancellor Rishi Sunak wrote a paper for the Centre for Policy Studies on the benefits of freeports, claiming 86,000 new UK jobs could be created if new ones were established.
The report failed to state how many people were working in UK freeports prior to their sudden closure in 2012.
Now to the SNP's greenwash-ports proposal, which has grown out of a survey carried out late last year, namely: "Scotland's Economic Performance: The Contribution of Place-Based Economic Development Zones".
There is clearly a desperate and growing need for Scotland to find its way out of the current economic paralysis inflicted by Brexit and Covid.
The situation is not helped by the narrowness of its economy, the oil price storms that have battered the North Sea, failure to build a genuinely indigenous low carbon energy R&D and engineering manufacturing capability with scale to it, and under-performance across the business community in general.
McKee picked up on the revived interest in freeports and Tory claim that Brexit will be an enabler. He rightly points to the 80 or so freeports across the EU and the Tory narrative that ignores the inconvenient fact that freeports operated in the UK while in the EU.
He correctly blasts the Brexit overselling of the model.
"With that as our backdrop, the Scottish Government will leave no stone unturned in seeking to create a technology enabled, net zero, inclusive wellbeing economy that delivers for every place and community in Scotland," he says.
It's a laudable ambition and desperately needed.
But please SNP, don't insult the business, investment and local communities by claiming that greenports are a panacea, even if the business community around the Cromarty Firth is clamouring for their area to be designated.
The Scottish model can only be an exemplar if government, its agencies, the financial community and companies get their collective fingers out, partner to mutual benefit long-term, and refrain from diluting the green aspect.
Anyone looking for seriously good inspiration on how to do it could look no further than four coastal ports in Germany. They are Bremerhaven, Cuxhaven, Emden, Rostok. None are freeports as far as I'm aware.
And then make Bremerhaven especially your first port of call. Then reflect on how it is that Scotland keeps going wrong. It is a freeport, as is Cuxhaven. They don't bother with the greenwash and have seriously strong tenants.
Recommended for you

Peterhead Port boss Simon Brebner quits after five years at the top