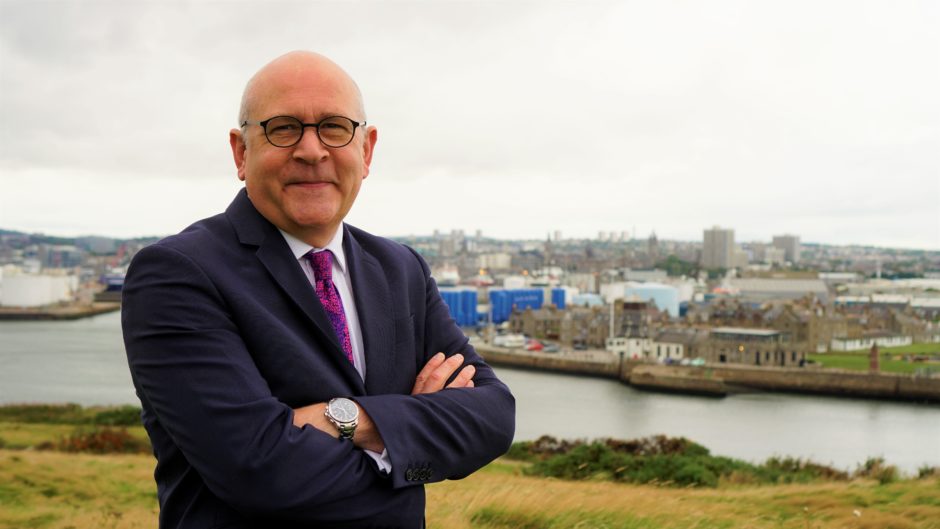 Sick of the term "energy transition" yet? What does it mean anyway? Aberdeen Lord Provost Barney Crockett described it well at the Energy Exports Conference: "Energy Transition is different for everyone. We each have to start from where we are today, and then we each get to set our own destination."
The UK is the world's largest producer of offshore wind because of successful UK Government policies and funding after the Paris Climate Accord and COP21. These policies resulted in most of the offshore wind technology being imported, but the government is now discussing how to address this. COP26 is happening in Glasgow in November 2021 and the government will use that stage to pitch its global ambition to lead the world towards 2050 decarbonisation, as indicated by its recent 10 Point Plan.
But how do business leaders make smart decisions about energy transition? Can data be used to unravel this mystery? How real is energy transition?
Let's start with mature energy markets and oil and gas. There are $4 trillion of CAPEX projects to be commissioned globally between 2021-25, across upstream, midstream and downstream. Although Covid has delayed many of these projects, it is expected that post-Covid demand for oil and gas will allow a stable $50-plus oil price environment, stimulating a bow-wave of final investment decisions, meaning 2023-25 should be very busy for supply chain businesses.
For thermal power, which is hydrocarbon-based, COP21 seems to have worked, as project values will decline by 50% over the next five years, down to just $70 billion globally in 2025, a major blow for those involved in coal, combined-cycle and gas-fired technologies.
For established renewable technologies, we see the opposite COP21 impact, with incredible growth rates going forward, filling the void left by declining thermal power. Onshore wind, solar, hydroelectric and offshore wind show commissioned projects over the next five years to be worth more than $2 trillion. These technologies are all fully commoditised and cost-effective, widely available, and will do the heavy lifting of decarbonisation for power generation, for many years to come
Let's switch to energy transition technologies needed to address harder-to-decarbonise sectors of industry. For hydrogen, the data is stark – 95% of project value over the next five years will be in green hydrogen, not blue. Clients want to buy authentic green hydrogen, that is, electrolysis powered by renewable technology. The global value of hydrogen projects to 2025 is just $30bn, and almost all is scheduled for 2025 commissioning, but with so much hype, the publicity is sure to remain high, as is the entry price.
For CCUS (carbon capture, utilisation and storage), the 2021-25 market is just $20bn, focusing mainly on CO2 capture from power plants and industry, although blue hydrogen CCUS is a focus in the North Sea. For energy storage, the market is worth $25bn annually. This market is held back by multiple competing technologies. For floating offshore wind, which has the potential to be key power source for green hydrogen, the market is the smallest at just $15bn by 2025, reflecting the early stage of this exciting new technology.
Combine all this data and the value of energy transition projects accounts for just 2% of the total global value of energy projects to be commissioned 2021-25. Meanwhile, 30% of the value will be for mature renewable projects and a dominant 68% will be for hydrocarbon investments. The global energy industry still heavily relies on a healthy and profitable oil and gas industry. Clearly, energy transition technologies are more than five years away from justifying the hype, but the trend is still there, albeit further away than many hoped.
The good news is that, in 2020, 63% of all utility-scale projects announced globally were in mature renewables. An incredible 14% of projects announced in 2020 were for energy transition. Oil and gas and thermal power only accounted for 23% of project announcements, reflecting the higher average value of these projects, but this helps to explains why we seem to only hear about green energy projects in the news these days.
If you're in the energy supply chain and one of the 80% that rely on oil and gas – what are the implications of all this? Firstly, manage the expectations of your investors, staff and customers regarding the pace and scale of energy transition – it will be slower than they may wish for. Secondly, stick with the mature energy sectors of oil and gas and renewables for at least five more years, as a post-Covid rush of projects is sure to follow.
The EIC shares this insight as the voice of the integrated energy supply chain. To learn about EIC data and membership visit www.the-eic.com.
Recommended for you

Grant Shapps new energy and net zero secretary as Sunak shuffles pack