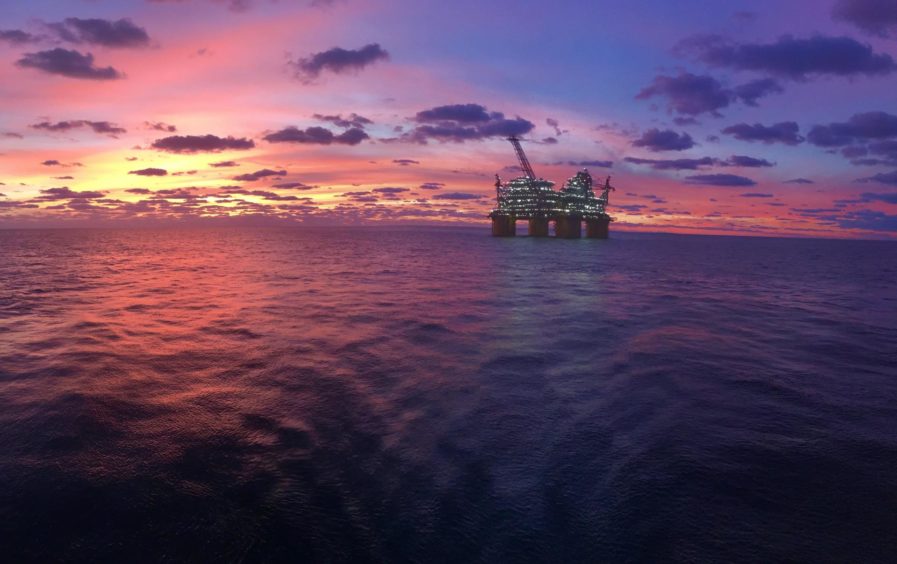 In his latest column, former UK Energy Minister Brian Wilson questions the Scottish Government's withdrawal of support for oil service exporters.
One of the dubious advantages of lockdown is that there is time to go beyond the press release to the "read the full report" link.  It is not always a rewarding experience.
Take the Scottish Government's latest utterances on international trade. Its Vision for Trade document is exceedingly wordy, exceptionally virtuous and largely irrelevant to the urgent needs of post-pandemic Scotland.
While devoting acres of space to the downsides suffered from the UK leaving the EU and the priority of "aligning" with EU policies as the basis for re-joining, there is complete silence on the implications for the market which currently accounts for two-thirds of Scotland's trade – i.e. the rest of the UK.
So far, so routine. However, amidst the platitudes, there was one apparently firm proposal which roused readers in the north-east from their slumber. "The Scottish Government will end all overseas trade support and promotion activities for businesses solely focused on fossil fuel goods and services by COP26".
The first obvious question is: What does this mean? Closely followed by: Or does it mean anything?. Is the word "solely" the get-out which will cover almost every business in the supply chain?  And anyway, how much reliance is there currently on Scottish Government "trade support and promotion activities"?
No surprisingly, Oil and Gas UK wants answers to these questions, calling for an "urgent meeting with Scottish Ministers so that we can highlight the effect this policy may have on members, particularly SMEs, who are still reeling from the impact of the Covid-19 epidemic and the downturn with its volatile commodity prices".  Talk about kicking an industry when it's down.
Everyone is signed up to the "energy transition" agenda – and many North Sea supply chain companies are far ahead of government in putting that into effect. However, it is dangerous to pit one energy sector against the other, as if oil and gas is now such a pariah that companies whose focus has been on it for decades, to the great benefit of the Scottish economy, are now under the cosh to mend their ways or be cast out.
In other policy statements, the Holyrood acknowledges that "oil and gas are vital to Scotland, accounting for around 90% of the country's total primary energy. We see the sector as a key component of our economy and it remains integral to a sustainable, secure and inclusive energy transition".
True enough – North Sea oil and gas are integral to energy "transition" since without them there would be nothing to "transition" from.  However, they also continue to be extremely important in their own right and that is the part of the equation which needs to be clarified.
Let me apply a simple test.  On the same day the government put the black spot on exporting businesses "solely focused" on oil and gas, there was a story about Jersey Oil bringing the Buchan field back into production because they had identified 50% more potential reserves than the previous operators had estimated.
The straightforward test question is: Does the Scottish Government regard this as a good news story or a bad news story? Do they see it as a welcome indicator that there is still life left in the North Sea and the tens of thousands of Scottish jobs that depend on it?
Would they much prefer that there were no new North Sea finds – after all, the vast majority of oil and gas that comes out the North Sea is exported?
For decades, the SNP demanded ever more generous tax incentives from the UK Government for North Sea investment. Nothing was ever good enough. In 2014 they pinned their entire economic prospectus on the fantasy that the "average" price of oil over the next five years would be $112 a barrel – a price not reached on a single day.
Yet now we have a policy which threatens to punish any company in the sector which depends "solely" on the oil and gas market at home and abroad.  No wonder OGUK is looking for clarification. So should the rest of us.
Another report that I clicked on in an idle moment came from Ofgem, the energy market regulator.  It recommends the creation of an Independent System Operator "to lead the path to net zero" based on "greater strategic planning crucial to delivering benefits while minimising cost".
This radical policy departure for Ofgem, which makes sense, is based on concerns about the dual roles of National Grid as system Operator and transmission operator for England, and "the need to avoid any perceived or real potential conflict of interest".
Remarkably, the distinctive Scottish situation – arising from the way electricity was privatised 30 years ago – does not get a mention in the paper. I asked Ofgem for an explanation and was told that "the same conflict does not arise in Scotland because the transmission operators are run by SSE and SP".
What Ofgem have ignored is that the situation they describe has for decades given rise to far greater "perceived or real potential conflicts of interests" than anything that exists in the rest of the UK. Once again, they have chosen to ignore that reality.
Any developer in Scotland who might help take us towards "net zero" has to go through SSE or SP in one or more of their multiple guises. It is now an even bigger mystery that Ofgem regards this as unworthy of comment or investigation, even while turning their attention to a largely hypothetical issue of the same nature in England.
Brian Wilson is a former UK Energy Minister