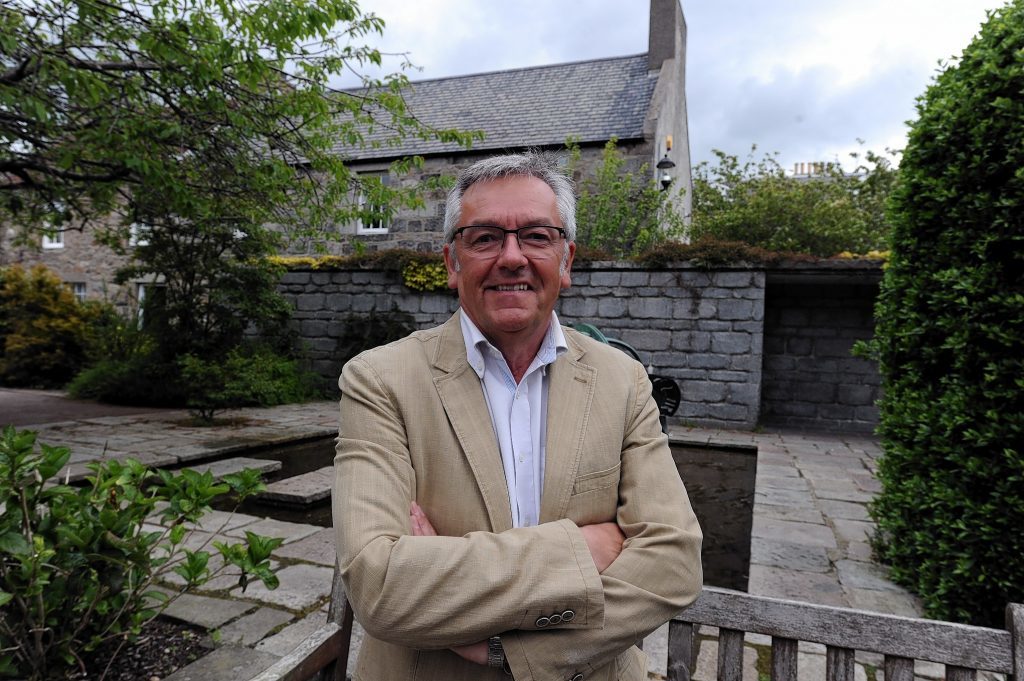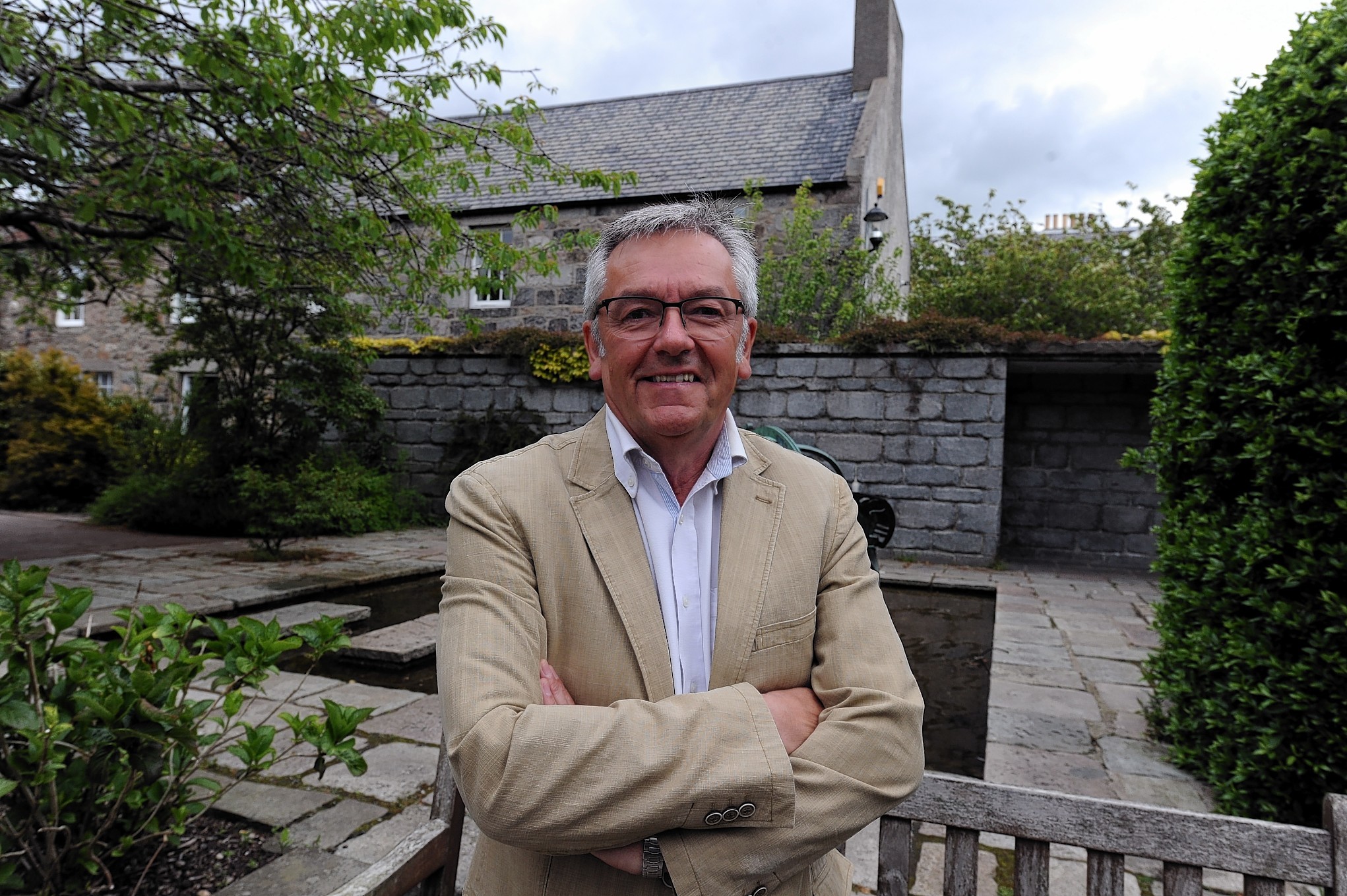 This week I attended three hydrogen webinars. By participating in these sessions I'm hoping a light comes as to what I'm missing. Not so, they all reinforce that the case for the role of hydrogen in delivering net zero is evidence weak.
A webinar of particular interest was hosted by the Oil and Gas Technology Centre – Building a Scottish Hydrogen Economy.
The Arup presenter set the scene using the following figures. They are sourced from the Arup report, The Scottish Hydrogen Assessment, December 2020, prepared for the Scottish Government.
Figure 1 – Cost estimates of blue and green hydrogen production costs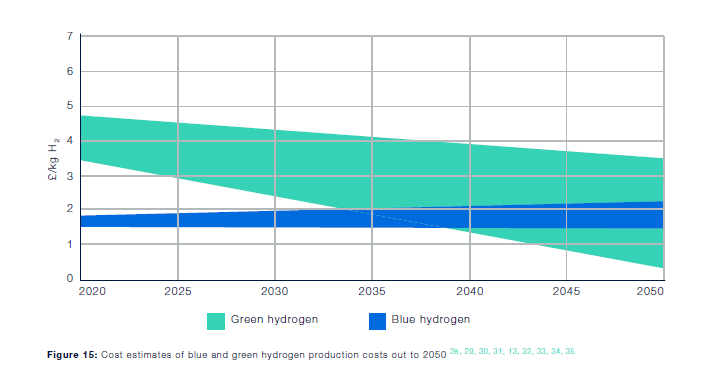 Clearly there is a very large range of predicted green hydrogen (electrolysis) cost outcomes. The figure indicates the most optimistic cost parity with blue hydrogen (fossil reforming with CCS) will be reached around 2033 but it may be 2050 or later. With such an green hydrogen cost uncertainty range, I can't help but ask, how can a business case for green hydrogen export be developed with any confidence?
Figure 2 – Assessment of relative competitiveness of hydrogen applications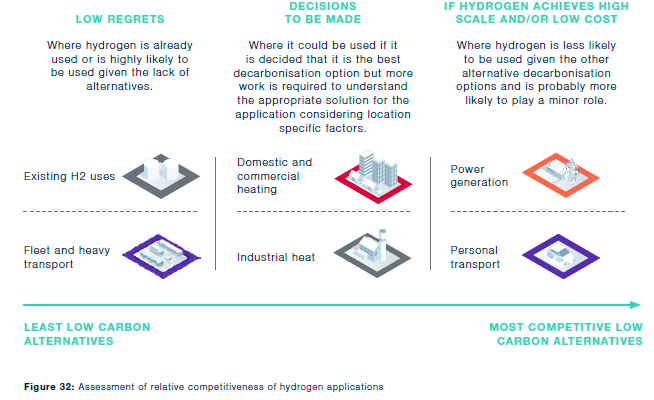 This infographic shows that in the largest greenhouse gas (GHG) emission sources – domestic, commercial and industrial heat – policy has yet to be decided. Again I'm left asking, how can a hydrogen future be sensibly discussed when such a key part of policy is missing?
Fleet and heavy transport are indicated as a sector suitable for hydrogen. This fails to recognise future energy density battery developments. As is the case with passenger cars and light vans, batteries will inevitably displace hydrogen in my opinion. That is much more certain than green hydrogen displacing blue.
Other issues discussed in the webinar were hydrogen for our fishing fleet and rail. Whilst all GHG reduction measures are to be welcomed, fishing and rail are very much second order compared to other GHG sources. They are a distraction.
The evidence supporting a Scottish Hydrogen Economy and Scotland being an exporter of green hydrogen is very weak. Before investing a large amount of public money in the Scottish Hydrogen Economy much more analysis and evidence is required. That includes holistic comparable assessments with alternative Scottish pathways to net zero.
Thought – if we are going to have all this surplus renewable electricity in the future, why don't we export the electricity without the energy transition losses and complexity associated with hydrogen? Much like the proposed Icelink interconnector where Iceland's surplus renewable electricity is routed to Europe.
Tom Baxter is visiting professor of chemical engineering at Strathclyde University and a retired technical director at Genesis Oil and Gas Consultants
Recommended for you

Tories claim Labour's oil and gas ban would leave Scotland £6bn poorer