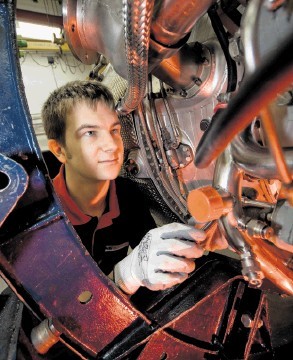 The badly named "skills gap" is not a new problem. We've known about it for a long time.
It's happening everywhere and in most industries except perhaps for banking which as we all know isn't a real industry anyway is it? Oh go on – smile.
For the oil and gas sector though, not being able to employ enough of the right people could be critical and if it remains unsolved the industry could end up with it being a major constraint, not just on growth in the medium term but on its ability to even sustain the level of activity we have now.
Importantly we should also remember that whilst we tend to concern ourselves mainly with the North Sea, an increasing number of UK and overseas contractors employing British personnel are operating internationally and that there are strong signs of new areas opening up.
For example, there is the Eastern Mediterranean where Noble has made significant gas discoveries offshore Israel with more in prospect. The human capital needed to develop such resources will be huge and will inevitably involve more than a handful of Brits.
Another new theatre of activity (and success) is the Falklands.
That said, I have been told by an impeccable source that one major contractor looking for 100 apprentices received over 1,000 applications.
That seems counter intuitive doesn't it?
So what's going on?
Well it's pretty obvious really. The "skills gap" refers to a dearth of experienced, skilled personnel; not necessarily trainees.
There are – it would seem – still plenty of youngsters interested in working in oil and gas sector and that must be a good thing.
Of course, legitimate questions might remain over the quality of their education and readiness for the world of work but that's another set of issues altogether.
What would be interesting though is to know where these youngsters are coming from. I doubt they're all from Aberdeen or Aberdeenshire, but much farther afield. Are youngsters more prepared to move to get work than their parents? Anyway I digress.
The Labour Market Intelligence Survey which was commissioned by Opito talks about the lack of what they describe as experienced "mid-career" personnel.
As a result companies try to "poach" people from their competitors and other companies in the sector. As a consequence retaining personnel becomes increasingly expensive. This means costs go up. Not the best of ideas especially in the North Sea which is already competing for investment with one hand tied behind its back.
At one stage there was a ready-made supply of experienced people from the down-sizing going on with the major operators. Although that source is much smaller now it's where a lot of the staff came from to help create and grow a sizeable number of still young engineering companies. Think of it as another form of outsourcing.
According to the latest PricewaterhouseCoopers (PwC) report Aberdeen on its own will need to find 120,000 new recruits by 2022 which is about the same number employed here now.
PwC also still believes that its proposal to create an "Aberdeen Energy Academy" is the right solution and it must be realised in the next two to three years.
I don't. In fact, I think we need another institution like a hole in the head.
Apart from the cost and the politics that will be played in setting it up we already have sufficient colleges and universities not just locally but throughout Scotland to more than adequately support the oil and gas industry and indeed the (hopefully) expanding renewables sector.
In fact, an alliance of training organisations already exists in the shape IESTA, the International Energy Skills and Training Alliance which even has an office in Aberdeen. Why not build on that?
The general problem though is that the industry is appallingly bad at selling itself to not just the younger generation but pretty much everyone that's not part of the industry already.
But the solution is relatively simple.
We need to raise the profile of the oil and gas sector by improving the level of promotion it undertakes which doesn't just mean visiting schools, colleges and universities but advertising, sponsorship and generally pushing the oil/gas message wider – maybe even making use of modern social networking websites such as Facebook and Twitter.
However it's done though, the North Sea success story needs to be told and loudly.
But we're not actually the only ones with this problem. For example Norwegian demand for engineers is being driven by a growing list of new discoveries. A nice problem to have but the snag is that they have found that young people are reluctant to choose the "right" subjects to study.
However, Thina Hagen, recruitment specialist at the Norwegian Oil Industry Association says something has happened in the last year and many more students are now opting for science and engineering courses.
Importantly though, she also believes it's the oil industry itself that's responsible for attracting young folk to work in the sector.
"The industry has had an impact here," she says. "They have been quick to say they need engineers. In Tromsø, one talks of the Aker Effect, for example. Applicant numbers went up after Aker Solutions established a presence in the city,"
Well Aberdeen has lots of "Akers" so what's the difference? It must be perception so let's change that.
There's work to do here. But mobilising the industry for what is effectively one huge public relations and marketing exercise can't be that difficult can it? Our future – literally – depends on it.
We are and in fact always have been utterly useless at promoting this industry, what it's done for Scotland and what it still can do. This needs to change now and quickly.
Recommended for you
X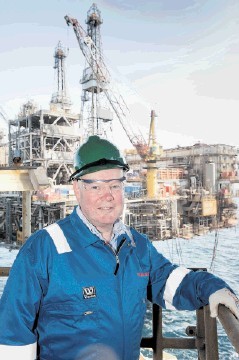 The strange sacking of Charles Hendry