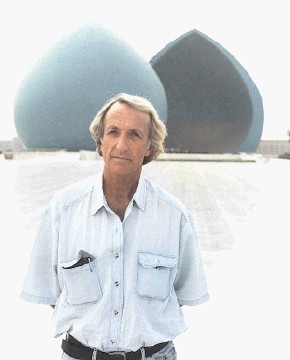 It was with great interest that I read the article by Les Linklater in September's edition of Energy. While the organisation for which he works, Step Change in Safety, is primarily focused on making the UK the safest place in which to work in the worldwide oil and gas industry, the theme of the article – working towards a change in industry culture – resonated with me, and also my CEO, Andrew Kain.
Of course, the majority of our work at AKE concentrates on client operations outside the UK, often in some of the world's more challenging working environments.
We have highlighted the need for a cultural change within the energy industry for some time – especially the necessity for "two-way communication" between leaders and employees.
Over the past two decades, AKE has been part of a similar cultural step-change within the international media and, as a result, that industry has transformed itself, with changes in broadcast, print media and beyond.
Indeed, this was the very theme of an SPE conference paper presented by AKE's CEO at Offshore Europe 2012; entitled "Learning from Another Industry; Lessons from the International Media" (reference SPE-146271).
I agree fully with Linklater's comment that there is clear evidence that a fully-engaged workforce is a crucial driver of continuous improvement.
Much of the change prompted within the international media was driven by the "workforce", the journalists and crew on the ground; in other words, those facing danger in their day-to-day profession.
Supported by forward-thinking members of management in some key organisations, positive momentum and engagement flourished. This was not without challenges and the nay-sayers.
Tough lessons were learned and companies faced legislative action by the families of individuals killed or injured while working on the ground – cases similar to those documented recently such as the allegations against Dolphin Drilling for failing to take adequate security measures.
Cases such as this affected the media industry as far back as the year 2000.
At AKE, we believe that the levels of safety advocated by "Step Change in Safety", and now enshrined in legislation – and industry norms – for organisations operational in the North Sea should be pushed beyond our back yard, as indeed they are.
There is a requirement for specialised training for the management and individuals deployed to work in, for example, the Niger Delta, as there is in the emerging markets of East Africa and Iraq.
Indeed, the implementation of specialist training for media crews specifically deployed to challenging environments was the first step taken by one large broadcast network in the early 2000s, and can be viewed as the beginning of the cultural change within this sector.
This same network today continues to set the benchmark for safety and security – "Hostile Environments" (HE) training is mandatory for all crew members deployed.
Of course, there are some fantastic examples of companies within the energy sector that take on board these considerations; that have thorough crisis management policies and have procedures in place to tackle the types of crises these challenging locations can engender.
They take on the specific training of their personnel for deployment to such regions. Nonetheless, for many organisations, the bigger picture is not fully addressed and an integrated approach to crisis management conspicuous by its absence. Unfortunately, action in this respect is more often reactive, not proactive.
I should note that the media network I spoke of above employs integrated crisis and evacuation procedures that include the provision of training and location-specific information.
These are non-static and are supported by a myriad of risk mitigation measures.
This network, has been instrumental in driving change across the media industry across which HE training is now mandatory for all major broadcast networks and other media outlets.
Let us utilise our position as a centre of industry excellence here in Aberdeen to push for the cultural change across the energy industries, both domestically and on the international stage.
Not only can we learn from the international media in this regard, we can also benefit, as they have done both in terms of reputation and commercial success.
Aberdeen-based Claire Fleming is corporate relations manager at security specialist AKE.
For further information of AKE services, or upcoming training courses in Aberdeen, please contact clairefleming@akegroup.com.