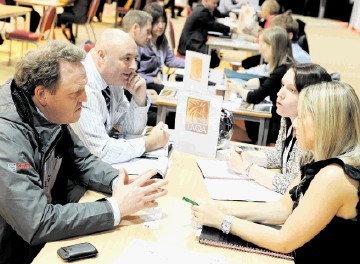 If planned attendance at the industry's foremost business development event is anything to go by, confidence is returning to the UK oil and gas sector in leaps and bounds.
Over 1,500 people – a third more than last year – are expected in Aberdeen on November 7 at the Pilot Share Fair, sponsored by EnQuest.
There is valuable insight to be gained into the technology and expertise required by operators and contractors for their forthcoming project developments through presentations by 18 companies or in meetings with potential customers in some of the 1,200 individual sessions on offer.
So why the renaissance and what can attendees expect from Pilot Share Fair?
While there has been significant investment and resulting supply chain opportunities in UK oil and gas since 2010, this was dominated by a small number of large projects with particularly attractive economics.
The overwhelming feeling over the last few years has been that many UK oil and gas projects with their relatively small volumes, high costs and a tax rate of 62-81%, were struggling to compete for global investors' capital, resulting in a 'two speed UKCS'.
Over the last 18 months, however, as the effects of past mismanagement have been felt on production and the public finances, we have seen a concerted effort by the present Government to correct the perception of a province past its prime where fiscal instability is rife, so that more investment is brought forward.
The Treasury's constructive engagement with the industry in this area has delivered new projects and heightened requirements for technology and people which are free for all to see at Pilot Share Fair.
In the summer, the Government announced the extension of the tax allowance regime to promote investment in a range of new fields. Already in the Southern North Sea, this has triggered the development of the Cygnus field which was previously "fiscally stranded", involving expenditure of £2.4billion and the creation of 4,000 British jobs – all good news for the UK-based supply chain – and the prospect of £600million of additional tax revenues for the public purse.
The field allowance regime was also extended to a wider range of small fields and deep fields West of Shetland. The latter was welcomed in particular by Chevron on behalf of co-venturers in Rosebank, a West of Shetland resource thought to contain up to 240million barrels oil equivalent.
Entering the front-end engineering and design phase in July, the company confirmed that the measure will encourage future exploration and development in a region that holds a significant portion of the UK's undeveloped oil and gas resources.
More recently, action was taken to promote investment in mature fields with the announcement of a tax allowance for expensive "brown-field" projects.
This, the strongest signal yet of the Government's commitment to make the most of the UK's oil and gas resources, will have an immediate impact in that it will help to promote £2billion investment and sustain production from many mature fields, enabling 150million barrels oil equivalent to be recovered from them and postponing decommissioning by a number of years.
While there is more that can be done – exploration for new resources in the UK looks as though it will only just exceed last year's which was the worst for several decades and we need to complete the work with Treasury to secure long-term certainty on decommissioning tax relief which will bring a further new wave of investment – it is clear that the Government and industry are truly aligned in wanting to maximise recovery of the UK's oil and gas for the benefit of energy security, jobs, technology and tax revenues.
As a result, for those looking for new business at this year's Pilot Share Fair, there is certainly a lot on offer.
If you are attending Pilot Share Fair on November 7, please get involved in the twitter conversation using #PILOTShareFair.
Mike Tholen is economics and commercial director at Oil & Gas UK
Recommended for you
X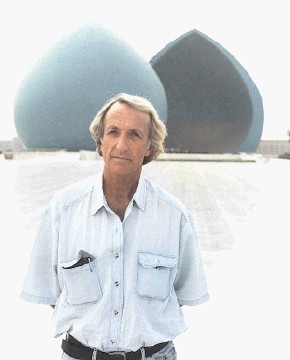 Looking for that step-change inspiration? Try the media