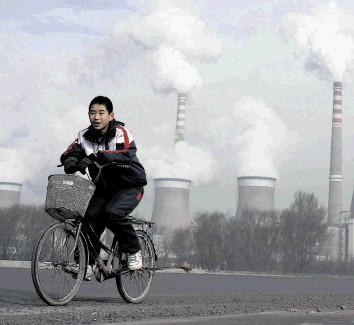 One is tempted to have some sympathy for the Government in its current attempts to formulate an energy strategy.
Its energy policy is driven by the need to keep the lights on – to achieve energy security at a cost acceptable to the population – while at the same time meeting targets for reductions in greenhouse gas emissions, some self imposed and some stemming from EU legislation.
The urgency of the latter task is highlighted by a PWC report published in November – the Low Carbon Economy Index – showing that while emissions are reducing, the rate of reduction is only a fraction of what is required in order to reach the international target of limiting global warming to 2°C.
PWC states "to limit global warming to 2°C would now mean reducing global carbon intensity by an average of 5.1% a year – a performance never achieved since 1950, when these records began".
The report warns that governments and businesses can no longer assume that a 2°C warming world is the default scenario. It adds that any investments in long-term assets or infrastructure, particularly in coastal or low-lying regions need to address far more pessimistic scenarios.
Meanwhile, a World Bank Report, "Turn Down the Heat", spells out the devastating consequences if the planet warms by four degrees, which it argues is the near unanimous prediction of climate scientists for the end of the century, unless we see serious policy changes.
The 4°C scenarios include "the inundation of coastal cities; increasing risks for food production, potentially leading to higher malnutrition rates; many dry regions becoming dryer, wet regions wetter; unprecedented heat waves in many regions, especially in the tropics; substantially exacerbated water scarcity in many regions; increased frequency of high-intensity tropical cyclones; and irreversible loss of biodiversity, including coral reef systems".
The temptation is to bury one's head in the sand and dismiss this all as just too awful to contemplate but we cannot afford for our politicians to do that.
At the same time the International Energy Agency reports in its latest World Energy Outlook that "the global energy map is changing, with potentially far-reaching consequences for energy markets and trade. It is being redrawn by the resurgence in oil and gas production in the United States and could be further reshaped by a retreat from nuclear power in some countries, continued rapid growth in the use of wind and solar technologies and by the global spread of unconventional gas production".
Against this rapidly changing background the UK Government has to decide where to place its bets.
The population expects government to tackle global warming but does not want its green and pleasant land peppered with windfarms.
It expects the lights to stay on but does not want government to subsidise the construction of new nuclear plants as the existing generation are decommissioned, especially not if those new plants are in its backyard.
It wants cheaper energy and doesn't recognise the cost of replacing infrastructure after decades of under-investment and of support mechanisms for renewables; wants energy efficiency but can't prioritise turning off the TV at the set.
Current UK targets require an 80% emissions reduction from 1990 levels by 2050, with a 20% reduction by 2020 as well as 15% of energy coming from renewables by 2020 (the equivalent of 40% of electricity from renewables whereas in 2011 we managed 11%).
These targets remain in place, notwithstanding the furore over the failure to set a target for 2030 in the Energy Bill.
To achieve those targets will require a massive shift in electricity generation including new nuclear, massive investment in offshore wind, the closure of older coal-fired power stations and the introduction of CCS (carbon capture and storage) for fossil-fuel burning power stations as well as a significant move to use of electric vehicles and a huge change in our attitudes to energy efficiency.
Many believe that these changes are unachievable within the required timeframes if at all. Certainly there is no one "magic bullet" which will solve all of our problems and the strategy will require a combination of tools.
Even if we are successful in meeting those targets it is apparent that a significant proportion of our electricity will continue to come from fossil fuels for decades to come (as is the case internationally) and a good part of our power can, with the right support, continue to come from the UKCS.
Oil and gas is too often seen as part of the problem rather than part of the solution – right now an oil company is the villain in a TV drama.
It's important for the industry to keep sending a clear message to the public and policy makers that properly regulated, and carried out responsibly, the oil and gas industry has a key role as part of the UK's energy mix, providing energy security at a competitive price.
The industry is also crucial to the economy – oil and gas companies contributed over £11billion in taxes in 2011, almost a quarter of the corporation tax paid in the UK, and that the wider supply chain is estimated to have contributed another £6billion in corporation and payroll taxes, together employing 440,000 people.
Penelope Warne is head of energy at international law firm CMS Cameron McKenna.
Recommended for you
X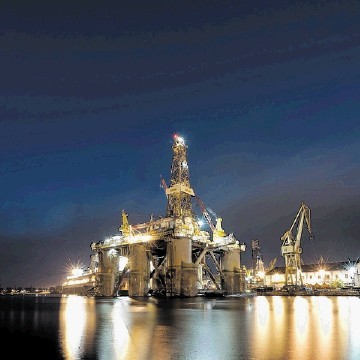 Still seeking UK success as activity slows